With new features from Golden Bear winners Wang Quan'an and Zhang Yimou in the festival, and biopics of Anita Mui and tennis superstar Li Na in the market, China is ready to roar.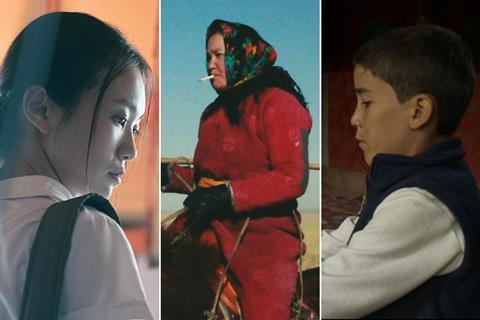 China is having one of its strongest outings in several years at this edition of the Berlinale, with three films in Competition and six others across Panorama, Forum and Generation.
The three Competition titles are from former Berlin prize-winners — Zhang Yimou, Wang Quan'an and Wang Xiaoshuai — among whom the first two previously took the Golden Bear for Red Sorghum (1988) and Tuya's Marriage (2007) respectively. Wang Xiaoshuai won a Berlin jury grand prize for Beijing Bicycle (2001), while his Zuo You (2008) won a Silver Bear for best script.
Other Chinese films in official selection include Lou Ye's The Shadow Play, about corruption and building scandals in southern China, which is premiering in Panorama.
Meanwhile, as Berlin gets underway, around 10 new mainstream Chinese films are battling for supremacy at the local box office over the busy Chinese New Year holiday period (February 4-10). As of February 6, Ning Hao's Crazy Alien was leading the pack with a two-day gross of more than $100m, followed by sci-fi epic The Wandering Earth and Han Han's Pegasus. New releases in the top 10 also include animation Boonie Bears: Blast Into The Past, Stephen Chow's The New King Of Comedy, Jackie Chan starrer The Knight Of Shadows: Between Yin And Yang, Sino-UK animation Peppa Celebrates Chinese New Year and Alan Mak's crime thriller Integrity.
With China making so much noise, both on the festival circuit and domestically, it may be difficult to believe that the local industry is currently going through a tricky period. But production schedules slowed down significantly in the second half of last year due to the government's recent regulatory changes and a major tax clampdown. The bonanza of new titles is likely to become much more subdued in the second half of this year.
Berlinale
The Crossing
Dir. Bai Xue
Bai's critically acclaimed debut feature tells the story of a schoolgirl who lives in mainland China, but studies in Hong Kong, and dreams of earning enough money for a trip to Japan. After meeting a woman who manages a gang of thieving boys, she agrees to start smuggling mobile phones across the border. Screening in Berlin's Generation 14Plus, the film premiered at Toronto last year and won best film in the Fei Mu competition of China's Pingyao International Film Festival.
Contact: Wen Mengchen, Wanda Pictures
A Dog Barking At The Moon
Dir. Xiang Zi
Receiving its world premiere in Panorama, Xiang's debut feature tells the story of a Chinese woman living in the US who returns to China for a visit with her boyfriend only to encounter the bitterness in her family's past. Based in Spain, Xiang works with her husband, Jose Val Bal, who has served as cinematographer on this China-Spain co-production. Nan Ji, Naren Hua and Zhang Xinyue head the cast.
Contact: Granadian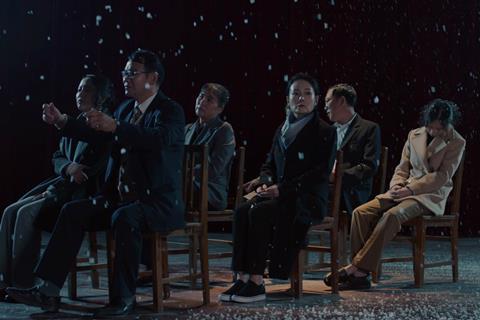 A First Farewell
Dir. Lina Wang
Screening in Generation Kplus, the feature debut of Xinjiang-born filmmaker Wang is the first film from this region in the far west of China to screen in Berlin since Drummer From The Hus Yan Mountains won the children's jury prize in 1991. Also filmed in the Uighur language, A First Farewell follows a young Muslim boy who is facing the end of his simple way of life in rural China. The film premiered at Tokyo International Film Festival last year where it won best film in the Asian Future competition.
Contact: Patrick Mao Huang, Flash Forward Entertainment
From Tomorrow On, I Will
Dirs. Ivan Markovic, Wu Linfeng
Receiving its world premiere in Berlin's Forum section, this Germany-China-Serbia production explores the theme of migration in contemporary China by following a night-shift worker living on the margins of society in Beijing. Filmed in a docu-drama style, the film is co-directed by Serbian filmmaker Markovic and China's Wu, who both make their feature debuts with the film. The pair previously directed the short film White Bird, which premiered in Berlin in 2016.
Contact: Meng Xie, Rediance
Öndög
Dir. Wang Quan'an
Chinese filmmaker Wang, who won the Golden Bear with Tuya's Marriage in 2007, returns to Competition with this Mongolian production. When an 18-year-old policeman is asked to guard the body of a woman found murdered on the Mongolian steppe, an older herdswoman who knows how to survive in the harsh terrain is sent to assist him. The duo become close during the night, but in the morning must part ways.
Contact: Greg Fleming, Arclight Films
One Second
Dir. Zhang Yimou
Another former Golden Bear winner premiering a film in Competition, Zhang is returning to his auteur roots with this love letter to cinema, following his big-budget action films Shadow and The Great Wall. Produced by Huanxi Media, the film stars Zhang Yi (Operation Red Sea) and Fan Wei (Mr No Problem) in the story of an escaped convict and a homeless orphan who are brought together by their joint interest in a film reel. Zhang's Red Sorghum became the first Asian film to win the Golden Bear in 1988.
Contact: Julian Chiu, Edko Films
The Shadow Play
Dir. Lou Ye
The first film from Lou since 2014 Berlin Silver Bear winner Blind Massage is a contemporary noir set against the backdrop of corruption and building scandals in the southern China mega-city of Guangzhou. Jing Boran, Song Jia, Qin Hao and Ma Sichun head the cast of The Shadow Play about a police officer investigating the death of the director of the local building commission. The film, screening in Panorama, picked up four nominations at last year's Golden Horse Awards in Taiwan.
Contact: Dream Factory
So Long, My Son
Dir. Wang Xiaoshuai
Sixth generation filmmaker Wang follows a Chinese family through three decades of social upheaval — from the economic reforms of the 1980s to the super-charged capitalism of the present day — in his latest drama, the first film in a trilogy, which receives its world premiere in Competition. The cast is headed by Yong Mei (The Assassin), Qi Xi (Mystery), Wang Jingchun (Black Coal, Thin Ice) and Du Jiang (The Wasted Times). Wang won Berlin's jury grand prize for Beijing Bicycle (2001) and the Silver Bear for best script for Zuo You (2008).
Contact: The Match Factory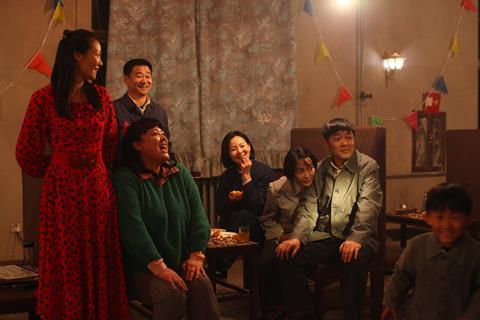 Vanishing Days
Dir. Zhu Xin
The feature debut of Hangzhou-based filmmaker Zhu revolves around a teenage girl who is struggling to find subject material for a school essay until an eccentric aunt turns up with an endless supply of curious stories. Receiving its world premiere in Forum, the film stars Jiang Li, Huang Jing and Chen Yan and is produced by China's Midday Hill Films and Paris-based Midnight Blur Films, along with three other US and China-based producers.
Contact: Vivian Ying, Parallax Films
European Film Market
Anita
Dir. Longman Leung
Currently in post-production, this long-awaited biopic of Anita Mui stars model Louise Wong making her acting debut as the hugely popular singer and actress who died in 2003 aged just 40. Produced by Edko Films and Irresistible Films, the drama also stars Terrance Lau and is being lined up for release in the second half of this year. Leung is co-director of hit action dramas Cold War and Cold War 2 with Sunny Luk.
Contact: Julian Chiu, Edko Films
Better Days
Dir. Derek Kwok-Cheung Tsang
Tsang's second feature as sole director revolves around a girl who is being bullied at school and her relationship with a tough street kid, with whom she is implicated in the murder of a teenage girl. Zhou Dongyu (Us & Them) and Jackson Yee, a member of boy band TFBoys, head the cast of the film, which also explores the pressure that Chinese students are under while studying for their college entrance exams. Tsang previously directed award-winning drama Soul Mate and co-directed two films, Lovers Discourse and Lacuna, with Jimmy Wan.
Contact: Andree Sham, We Distribution
A City Called Macau
Dir. Li Shaohong
Fifth Generation filmmaker Li (The Door, Stolen Life) has directed this Macau-set romantic drama from a script by Yan Geling (Youth). Bai Baihe, Huang Jue and Wu Gang head the cast of the film about a woman working as a VIP client servicing manager at a casino, who falls for a charismatic gambler. Produced by Bona Film Group, the film is in post-production.
Contact: June Wu, Distribution Workshop
Emile
Dir. Liao Zihao
Deploying a combination of magic realism, metaphor and dreamscapes, Liao's debut feature revolves around a young music teacher living in a small town who is forced to leave home following an affair with a married man. She embarks on a long journey and finds herself on an isolated island whose inhabitants cannot speak. Currently in post-production, the film is produced by Zhu Yirong and Shang Enrui, while Ma Yinyin (A Cool Fish), Ying Ze (The Taste Of Rice Flower) and Liu Liu (Mountains May Depart) head the cast.
Contact: Charlotte Henskens, Fortissimo Films
Fagara
Dir. Heiward Mak
Starring Sammi Chen, Megan Lai and Li Xiaofeng, the latest drama from Hong Kong-based filmmaker Mak follows a girl who discovers she has two sisters, with whom she must run the family's hot-pot restaurant to settle her father's debt. In post-production, the film is produced by acclaimed Hong Kong director-producer Ann Hui (Our Time Will Come) and Julia Chu, who previously produced As The Light Goes Out and Port Of Call.
Contact: Fred Tsui, Media Asia
Li Na
Dir. Peter Ho-sun Chan
Chan's highly anticipated biopic of mainland Chinese tennis champion Li Na is currently shooting in Wuhan for a tentative late 2019 or early 2020 release. The film is produced by Jojo Hui Yuet-chun and scripted by Zhang Ji, who also wrote Chan's Dearest and American Dreams In China. The identity of the actress playing Li Na, who has been in training for two years in order to realistically portray Asia's first Grand Slam singles champion, is currently being kept under wraps.
Contact: Andree Sham, We Distribution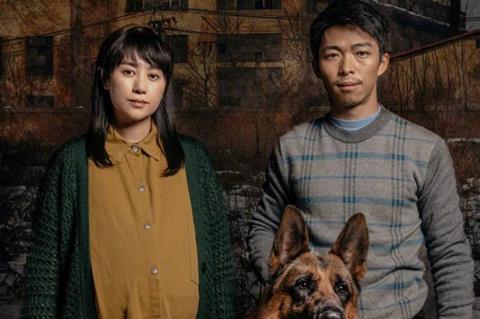 Manchurian Tiger
Dir. Geng Jun
The first film from Chinese director Geng Jun since his Sundance award winner Free And Easy revolves around a truck driver, his wife, his girlfriend, a business man and a poet, who are all caught up in a chain of calamities connected to an unpaid debt and a black dog. Produced by China's Blackfin, U.Lan and Rediance, the film recently wrapped production in northern China. Geng won the special jury prize at Sundance for Free And Easy.
Contact: Meng Xie, Rediance
Silence Of Smoke
Dir. Yojiro Takita
Best known as the director of Oscar-winning drama Departures, Japanese filmmaker Takita is making his Chinese-language debut with this drama, co-produced by Media Asia and Magilm Pictures, which is in post-production. Han Geng (So Young), Zhang Guoli (Back To 1942) and Summer Xu (Mr Six) head the cast of the film about a young cakemaker who takes over the family business but finds he cannot replicate his father's success.
Contact: Fred Tsui, Media Asia
Vortex
Dir. Gan Jianyu
Starring Da Peng (Monster Hunt 2), Ou Hao (Legend Of The Demon Cat) and Li Meng (Dead Pigs), this Chongqing-set crime drama revolves around the owner of a car-repair shop, who is accidentally involved in the kidnapping of a little girl. In post-production, the film is executive produced by director Cao Baoping (The Dead End) and directed by Gan, who won best feature at China's Xining FIRST International Film Festival in 2015 for Sometimes Naïve.
Contact: Fortissimo Films