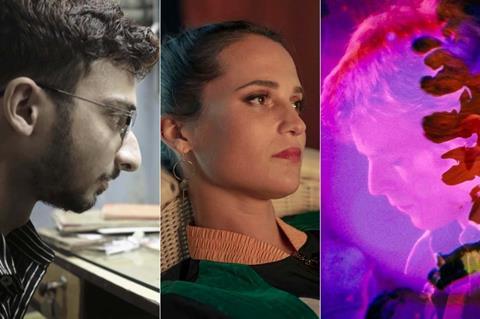 Screen staff preview each of the titles in the Cannes Special, Midnight Screenings and Premiere strands, which this year include films from Ethan Coen, Marco Bellocchio, Lee Jung-jae and Brett Morgen.
Special Screenings
All That Breathes (UK-India-US)
Dir. Shaunak Sen
India's Sen pays tribute to two brothers devoted to treating black kite birds that fall from the polluted sky of New Delhi. Formerly known as Airborne, the film won the world documentary grand jury prize at Sundance this year. Backers include the UK's Rise Films, India's Kiterabbit Films and Maryland-based HHMI Tangled Bank Studios. All That Breathes is Sen's follow-up to 2016 feature-length documentary Cities Of Sleep, about homeless people searching for a safe place to rest in the Indian capital.
Contact: Submarine Entertainment
Jerry Lee Lewis: Trouble In Mind (US)
Dir. Ethan Coen
As one half of the Coen brothers, Ethan Coen has presented eight films in Competition at Cannes, most recently Inside Llewyn Davis in 2013. Now, just as his brother Joel did with The Tragedy Of Macbeth last year, Ethan unveils his solo directing debut. Jerry Lee Lewis: Trouble In Mind profiles the titular American wild man of rock 'n' roll, who broke out with 'Whole Lotta Shakin' Goin' On' in 1957 and nearly derailed his career with marriage to his 13-year-old cousin Myra Gale Brown. Mick Jagger and T Bone Burnett are among the producers on the film from Live Nation Productions, Jagged Films, Shangri-La Entertainment and Inaudible Films.
Contact: A24
Little Nicholas — Happy As Can Be (Fr-Lux)
Dirs. Amandine Fredon, Benjamin Massoubre
The first feature from Fredon and Massoubre, the latter having served as editor on Jérémy Clapin's Oscar-nominated I Lost My Body, is an animation adapted from René Goscinny and Jean-Jacques Sempé's Le Petit Nicolas children's books, and follows the adventures of a boy, his schoolmates, teacher and parents in 1960s Paris. The film is produced by Aton Soumache at France's ON Kids & Family, and Lilian Eche and Christel Henon at Luxembourg's Bidibul Productions.
Contact: Charades
Marcel! (It-Fr)
Dir. Jasmine Trinca
Trinca began her screen acting career in 2001, and in 2017 won the Un Certain Regard best actress prize for Sergio Castellitto's Fortunata. In 2020, her debut short as director, Being My Mom, played in Venice's Horizons. The self-penned Marcel! now expands on that semi-autobiographical short, telling the story of a girl (Maayane Conti) vying for the affection of her mother (Alba Rohrwacher). Italy's Cinemaundici lead produces, with Totem Atelier co-producing, and Rai Cinema provides backing.
Contact: Totem Films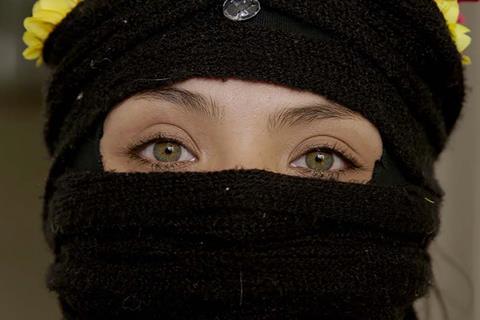 My Imaginary Country (Fr-Chile)
Dir. Patricio Guzman
Chilean documentarian Guzman last had a film in official selection in 2019 when The Cordillera Of Dreams premiered as a Special Screening. Prior to that was Nostalgia For The Light in 2010 (Special Screening) and Salvador Allende in 2004 (out of Competition). He now brings a story that reflects on the social, economic and political impact of the 2019 protests in Santiago. France's Atacama Productions produced My Imaginary Country (Mi Pais Imaginario) with co-producers Arte France Cinema and Market Chile. Pyramide launched sales at the online EFM in February.
Contact: Agathe Mauruc, Pyramide International
The Natural History Of Destruction (Ger-Lith-Neth)
Dir. Sergei Loznitsa
With an ongoing war in his home country, Ukrainian director Loznitsa presents his latest feature documentary, inspired by WG Sebald's 1999 essay collection On The Natural History Of Destruction, and focusing on the Second World War air raids that pounded German cities. Loznitsa will arrive in Cannes after exiting both the European Film Academy (his choice) and the Ukrainian Film Academy (theirs), having diverged in responses to Russia's invasion of Ukraine. The filmmaker has presented all four of his fiction features in Cannes, as well as docs such as Maidan (2014) and last year's Babi Yar. Context. Loznitsa's Atoms & Void co-­produces with Germany's Looksfilm, RBB and MDR.
Contact: Bettina Offermann, Progress Film offermann@progress.film
Remains Of The Wind (Port-Fr)
Dir. Tiago Guedes
Portuguese writer/director Guedes's 2019 drama The Domain played in Venice's Competition and won a host of festival and guild awards. His latest Remains Of The Wind (Restos Do Vento) follows a group of adults who were all left traumatised by a pagan tradition in their home village some 25 years previously. It is a co-­production between Portugal's Leopardo Filmes, RTP and APM Producoes, and France's Alfama Films Production (which handles international sales) and Arte France Cinéma.
Contact: Alfama Films Production
Riposte Féministe (Fr)
Dirs. Marie Perennes, Simon Depardon
The feature documentary debut of directing duo Perennes, a curator at Paris's Cartier Foundation for Contemporary Art, and filmmaker Depardon, Riposte Féministe follows French activists — the so-called 'collage collectives' — who have plastered the names of murdered women on public walls across the country. It is produced by Palmeraie et Désert and France 2 Cinéma, with French theatrical distribution being handled by Wild Bunch.
Contact: Flavien Eripret, Wild Bunch International
Salam (Fr)
Dirs. Melanie Georgiades, Houda Benyamina, Anne Cissé
Once known as rapper Diam's — whose 'La Boulette' ('The Moron') topped the French singles chart in 2006 — Georgiades returns to the limelight after a 10-year absence. In documentary Salam, she will confide about "glory, psychiatry, the quest for meaning and her conversion to Islam", says the official communication. Georgiades co-directs with Benyamina (Divines) and Cissé (writing credits on Lupin). French streaming service BrutX co-produces.
Contact: Flavien Eripret, Wild Bunch International
The Vagabonds (Ger)
Dir. Doroteya Droumeva
Eleven years after winning a Cannes Cinéfondation award for short The Letter, Bulgaria's Droumeva returns with debut feature The Vagabonds. Inspired by Drou­meva's experience of the dating scene, the film follows a middle-aged woman (Shirly Lev) who has a preference for younger partners, and attempts to overturn the stigma surrounding older women with younger men.
Contact: Doroteya Droumeva Production
Midnight Screenings
Hunt (S Kor)
Dir. Lee Jung-jae
Squid Game star and veteran actor of films such as Im Sang-soo's The Housemaid (2010), Lee returns to the Croisette with his first feature as a director. The period spy action film stars Lee with Jung Woo-sung (The Good, The Bad, The Weird) as a pair of unit chiefs in the Korean Central Intelligence Agency. While they try to uncover a mole, the duo end up discovering a North Korean plot to assassinate the president. Hunt is produced by Artist Studio and Sanai Pictures.
Contact: Megabox Plus M
Moonage Daydream (US)
Dir. Brett Morgen
Morgen, who co-directed the Cannes 2002 out of Competition title The Kid Stays In The Picture, returns with this David Bowie documentary — the first to be approved by the musician's estate. Given full access to the archives in 2017, Morgen has spent five years on what is described as an "experiential cinematic odyssey" using unseen footage, performances and music. Bowie's longtime producer Tony Visconti is among the collaborators. Neon distributes in the US, Universal Pictures Content Group will release internationally, and HBO Documentary Films has taken North American streaming and cable rights. BMG and Live Nation Productions co-­financed Moonage Daydream, named after the track on Bowie's album The Rise And Fall Of Ziggy Stardust And The Spiders From Mars.
Contact: Neon; Universal Pictures Content Group
Rebel (Bel)
Dirs. Adil El Arbi, Bilall Fallah
Winners of Toronto's Discovery award in 2015 for gang drama Black, Belgian filmmaking duo El Arbi and Fallah have since gone on to make features including Bad Boys For Life (2020) and the upcoming Batgirl. Their latest Rebel is a family drama about a young Muslim boy who becomes a target for radical recruiters. It is produced by Bert Hamelinck and Dimitri Verbeeck for the Belgium office of Caviar Films, which produced Sound Of Metal — a 2021 best picture Oscar nominee — via its US branch.
Contact: Flavien Eripret, Wild Bunch International
Smoking Causes Coughing (Fr)
Dir. Quentin Dupieux
After films in Venice 2020 (Mandibles) and Berlin 2022 (Incredible But True), surrealist farceur Dupieux returns to Cannes, where Deerskin was a hit in Directors' Fortnight 2019. His latest comedy, reputedly his biggest production to date, involves a team of masked heroes known as Tobacco Force, regrouping before they face a threat to the planet. Previous Dupieux players Adele Exarchopoulos, Anais Demoustier and Alain Chabat return, alongside Gilles Lellouche, Benoit Poelvoorde, Vincent Lacoste, Doria Tillier, Blanche Gardin and Divines' Oulaya Amamra. Hugo Sélignac produces for Chi-Fou-Mi Productions.
Contact: Gaumont
Premiere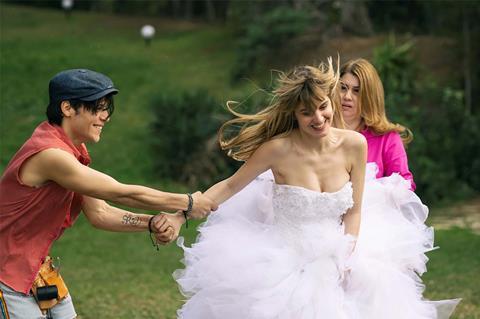 The Beasts (Fr-Sp)
Dir. Rodrigo Sorogoyen
Spain's Sorogoyen lands in Cannes with his sixth feature — following more recent bows in Venice (Mother, 2019), Toronto (The Candidate, 2018) and San Sebastian (May God Save Us, 2016). Denis Ménochet and Marina Foïs star in The Beasts (As Bestas) as a French couple who move to a village in Galicia, northwest Spain, and are greeted with hostility by some of the locals. Sorogoyen co-writes with frequent collaborator Isabel Peña. Spain's Arcadia Motion Pictures and Caballo Films produce alongside France's Le Pacte, which also distributes in France.
Contact: Latido Films
Diary Of A Fleeting Affair (Fr)
Dir. Emmanuel Mouret
Mouret's Love Affair(s) (The Things We Say, The Things We Do) was awarded a Cannes Label in the festival's Covid-cancelled 2020 edition, while both Venus & Fleur (2004) and Change Of Address (2006) played in Directors' Fortnight. His latest, an adultery drama starring Sandrine Kiberlain — whose own directing debut A Radiant Girl played last year in Critics' Week — and Vincent Macaigne, is produced by Mouret's long-term producing partner Frédéric Niedermayer of Moby Dick Films. Pyramide Distribution has French rights.
Contact: Kinology
Dodo (Greece-Fr-Bel)
Dir. Panos H Koutras
Greece's Koutras made his Cannes debut with fourth feature Xenia (Un Certain Regard) in 2014 and returned the next year to sit on that section's jury. Athens-set comedy Dodo follows an unhappy couple anticipating the long-awaited wedding of their daughter to a rich heir, but they are sent on a wild ride when a dodo bird reappears after 300 years. The film is co-produced by Greece's 100% Synthetic Films, France's MPM Film and Belgium's Tarantula Belgique.
Contact: Pyramide International
Don Juan (Fr)
Dir. Serge Bozon
Actor/filmmaker Bozon has previously played Directors' Fortnight with both La France (2007) and Tip Top (2013), and now brings his latest work to Cannes Premiere. Written by Bozon and regular collaborator Axelle Ropert, Don Juan brings a contemporary twist to the traditional lothario narrative with this tale of a stage actor who is jilted on his wedding day and attempts to seduce every woman he meets. Starring Virginie Efira and Tahar Rahim, the film is produced by France's Les Films Pelleas and will be distributed in France by ARP Selection.
Contact: mk2 Films
Exterior Night (It-Fr)
Dir. Marco Bellocchio
The recipient of a career Palme d'Or in 2021, veteran Italian director Bellocchio is back in Cannes, this time with a long-format drama produced for public broadcaster Rai, which the cineaste has described as a "negative copy of Good Morning, Night". That 2003 feature, which debuted at Venice, told the tale of Aldo Moro's kidnapping by the Red Brigades from inside his prison. Nightfall tracks how Moro's political colleagues, family and Vatican contacts reacted during those frenetic days in 1978. The film will be released in Italy in two parts by Lucky Red, in May and June, before being broadcast as a three-part Rai miniseries later this year.
Contact: Fremantle
Irma Vep (US-Fr)
Dir. Olivier Assayas
In 1996, Assayas played in Un Certain Regard with Irma Vep, which starred Maggie Cheung as a fictional version of herself who is cast as Irma Vep in a French remake of Louis Feuillade's silent film classic Les Vampires (1915). The Paris-born filmmaker has been a Cannes staple ever since, winning the director prize in 2016 for Personal Shopper. Now Assayas brings his HBO and A24 miniseries to the Croisette — starring Alicia Vikander as a US actress who travels to France to play the Irma Vep role. Executive producers include Assayas, Vikander and Little Lamb's Sam Levinson, Ashley Levinson and Kevin Turen.
Contact: HBO
The Night Of The 12th (Fr-Bel)
Dir. Dominik Moll
Twice in Cannes' Competition with Harry, He's Here To Help (2000) and Lemming (2005), and in Venice Days with interlocking ­tales drama Only The Animals (2019), Moll returns to the Croisette with this drama about a police detective who becomes obsessed with a murder case. The Night Of The 12th (La Nuit Du 12) is produced by Barbara Letellier and Carole Scotta for France's Haut et Court, recently behind Jonas Carpignano's 2021 Directors' Fortnight entry A Chiara, along with Belgium's Versus Productions. Haut et Court will also distribute in France.
Contact: Memento International
Our Brothers (Fr)
Dir. Rachid Bouchareb
Following 2018's Omar Sy action comedy Belleville Cop, Bouchareb returns to the politically charged vein of his Competition titles Days Of Glory (2006) and Outside Of The Law (2010) with a story inspired by the case of Malik Oussekine, a young man killed by police following student demonstrations in 1986. French cinema mainstays Reda Kateb and Samir Guesmi appear alongside Raphael Personnaz and rising star Lyna Khoudri (Gagarine). Bouchareb produces for 3B Productions and co-writes with novelist Kaouther Adimi.
Contact: Flavien Eripret, Wild Bunch International
Profiles by Nikki Baughan, Charles Gant, Melanie Goodfellow, Tara Judah, Melissa Kasule, Jeremy Kay, Geoffrey Macnab, Lee Marshall, Wendy Mitchell, Jean Noh, Jonathan Romney, Michael Rosser, Mona Tabbara, Silvia Wong.