Based in Brooklyn, Colin is the Editorial Director for the online marketplace Slated as well as a Managing Partner in the pan-Arab film distribution company, MAD Solutions (organizers of the inaugural Arab Cinema Center at the 2015 Cannes Film Festival). An Adjunct Professor at New York University, Colin also advises NYU's Cinema Research Institute.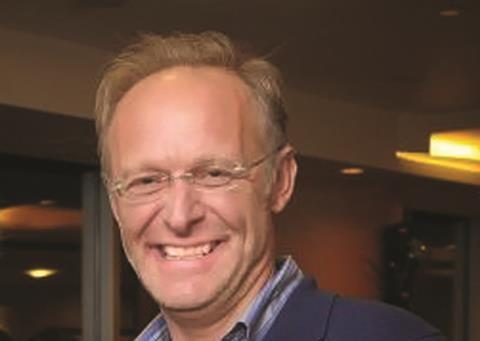 Biggest Cannes drama?
Couldn't help but smile at this question since it carries the implication that Cannes invariably involves drama. It always does, of course, which is why we keep coming back. Memory tends to exaggerate the levels of festival hysteria, so best I leave the episodes of highest drama at the back of my mental cupboard. What happens on the Croisette stays on the Croisette.
But I still have a vivid recollection of my very first Cannes, arriving at the Carlton Hotel as a wide-eyed reporter to witness Peter Noble, the paper's legendary old-school gossip columnist, still very much in his element amid that stench of cigar.
All around him there was screaming: ad pages being negotiated on the fly, screening times being confirmed in faltering French and journalists hunting down a desk phone through the tangle of landlines and littered press releases. And there they were, publicists, executives and would-be stars, all lined up to see Peter in the desperate hope of a name-check in tomorrow's column.
They fawned over him, pleaded with him and even shed their clothing for him – all in the knowledge that what would be pounded out on that manual typewriter of his bore little relation to fact. Mind you, given the questionable characters I was required to interview in those days, maybe that's not so remarkable.
Favourite Cannes moment?
It's all those surreal moments that make Cannes, those collisions between the high-minded and the crass. Being able to share those moments with Screen family and friends in overpriced bars, restaurants and beach-party corners was always an annual highlight. But the real answer to this question occurred at Majestic Hotel bar, exactly 20 years ago, when I was introduced to the woman I would later marry.
Proudest editorial achievement during your time at Screen International?
At the risk of sounding all warm and fuzzy and kumbaya about those ten years as editor-in-chief, my source of greatest pride is the camaraderie that persisted across the paper over that decade. In that sense, it's the achievement of others on Screen that I celebrate most. Economic realities have changed since then, and so too has managerial thinking across entertainment and media in general. But that hasn't stopped me from trying to seek out that same sense of shared adventure and possibility elsewhere.
Looking back, I realise now how much the Screen team achieved in those ten years: ScreenDaily was launched; the printed flagship went from being a weekly newspaper to a weekly features magazine; the first conferences were started in London and Berlin; and Stars of Tomorrow was initiated in all its talent-spotting prowess. All of this seems inevitable today, but they were all inspired team hunches at the time and a testament to an extraordinary collection of individuals at all levels and departments of the papers, many of them now prospering elsewhere in the industry. How's that for humble bragging?
Biggest change in the international film industry that occurred while you were Editor?
My 21 years at Screen bridged two very different eras for both the paper and the industry it serves. When I arrived under Terry and Nick's editorship, it was at the height of the videocassette boom and the international marketplace was very much a freewheeling Wild West. You could get any idea pre-sold around the world on the back of a lurid one-sheet and some B-grade last names in boldface emblazoned cross the top (credits not contractual).
Screen International, now fast outgrowing its UK parochialism, really came of age during that time since the Cannes dailies provided the perfect promotional conduit for all the fast-buck opportunists that had made the independent sales sector so outlandishly colourful. Pagination for the Cannes dailies could shoot up by an inconceivable 200 pages simply to accommodate a sudden surge in full-page advertising booked on the spot – but not always paid for – from the likes of Cannon.
When I left the paper, the industry was witnessing the start of a Wild East. China was just starting to flex its huge population potential in ways that will no doubt be fully manifest at this year's Cannes. And there was this whole new freewheeling frontier known as social media that was starting to erupt. But for the most part, the wildness had gone. The geographical pendulum swung from one end of the globe to the other and so did the film mindset. Sanity set in. The showmen that first drew me in to Screen were pushed out by the suits. I am not decrying these shifts: filmmaking artistry has not necessarily suffered – thank you Sundance et al – and planning is so much easier with rational decision-makers than it is with the gut-driven whims of impresarios (and crooks). But I do miss the unexpected. Or maybe I'm seeing everything through rosé-coloured glasses.
Biggest challenge facing the industry today?
Having just written some 20,000 words on that very subject wearing one of my several hats, not sure that I really want to go there any more. I'll leave that deep discussion to my estimable peers. But I will venture this: imagine how much more effective and frictionless the international movie marketplace would be if there was free and fast wi-fi available everywhere in Cannes. #gamechanger.