Michael is the co-founder of film and media analyst and consultancy SampoMedia, specialising in audience-driven digital change. He leads and moderates industry events around the world and serves as Chair of the Film Agency of Wales.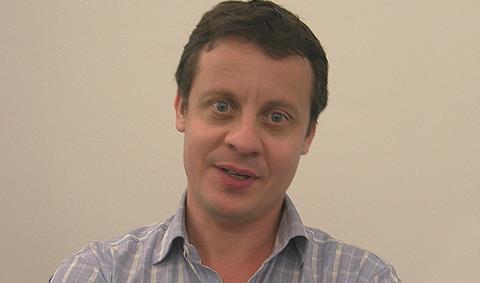 Biggest Cannes drama?
In my time, we worked in an art gallery at the Carlton Hotel, from first thing in the morning to very late at night. Exhaustion, heat, technical troubles and a dash of prima donna-ism could produce the occasional unwanted drama, but mostly I remember the Screen team as funny, professional and insanely committed. Every now and again there would be an entertaining flare-up: I recall a row with a bald Natalie Portman, wanting to use our office as a rat-run to a limo.
Favourite Cannes moment?
Speaking as a daily newspaper journalist before joining Screen, I liked the old-fashioned scoops-driven competition with Variety and The Hollywood Reporter. I'm pretty sure we kicked their arses every year. There were lots of surreal highlights in the rare breaks from Screen: talking football with Pele; swearing down the phone at Christopher Lee, thinking his complaint was a wind-up from a colleague; and a heroic but failed attempt to organise a spillover party for a supermodels event outside our office.
Proudest editorial achievement during your time at Screen International?
Like all Screen editors, I have to give most credit to a fantastic team. Some of the best work at Screen happened when I was asleep, through the correspondents network around the world, and particularly the commitment of US editor Mike Goodridge and his then deputy Jeremy Kay; and the Asia editor Liz Shackleton. I hope I made a mark in the emphasis put on ScreenDaily during my era, which was redesigned and repositioned. We also redesigned Screen International, and considerable credit must go to the work of Alan Bingle and Mark Mowbray. I think one area where I had a strong personal input was in the attempt to take on issues of audience-driven digital change.
Biggest change in the international film industry that occurred while you were Editor?
Looking back, 2004-2009 were extremely turbulent years. It started off with a very positive sense of opportunity, in terms of a private-equity boom and a potential 'digital dividend'. The bubble burst very quickly, leading to a huge reorganisation of the industry. In the UK, we saw the end of a number of admittedly dodgy tax schemes, and the rise of a more sustainable tax credit; and of course the UK Film Council was abolished. In 2004, DVD reached its sales peak but by the end it was in sharp decline. My tenure saw the main rollout of digital cinema, the start of the rise of VOD, the emergence of social media, the start of a new wave of cross-media experimentation, and the rise of online video channels, notably YouTube. The long-term effect of this change is still not entirely clear. As the proverb goes, we were "cursed to live in interesting times".
Biggest challenge facing the industry today?
The international industry is polarising and it is becoming hard to talk about a singular global business. The biggest challenge to the studios and the bigger independents is to build a new wave of franchises that can justify the gargantuan investments needed for a global market that is increasingly skewing towards China. The independent industry faces a more existential struggle. Over-production, a vast increase in consumer choice, the growth of TV drama, the weakness of digital models, etc, to me point to the need for radical thinking about attitudes, structures and processes. Like so many other Screen editors, I am facing these issues first hand, in my case as the chair of Film Agency for Wales, and I am very excited about some of the ideas we will be bringing into play very soon.