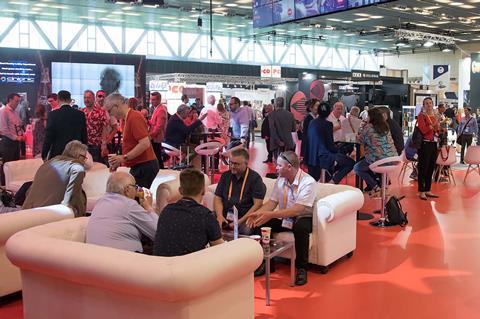 Emerging markets, digital challenges, and the combined might of Disney and Fox dominated the conversation between distributors and exhibitors at CineEurope, the annual exhibition form held in Barcelona this week (June 17-20).
The Disney/Fox mega-slate
For the first time at CineEurope these two iconic studios presented together after Disney's acquisition of Fox was confirmed earlier this year. Clocking in at around two hours, it showcased the unprecedented amount of IP the company now controls; Disney Live action, Marvel, Star Wars, Fox, Blue Sky and Fox Searchlight.
Disney duo Lee Jury, senior vice president, studio & integrated marketing EMEA and Tony Chambers, senior vice president of studio distribution EMEA presented both studios' titles except those from Fox Searchlight, which were handled by Searchlight president of international, Rebecca Kearey. On stage Chambers and Jury also payed tribute to Fox executive vice president EMEA Paul Higginson and Fox's international teams.
They announced brand-new Pixar animation Soul directed by Pete Docter. Attendees were also impressed by a behind- the- scenes look at Fox's third Kingsman film, a prequel newly-titled The King's Man; new footage from James Mangold's Le Mans '66; the live-action version of Mulan and Maleficent: Mistress Of Evil starring Angelina Jolie.
The audience was also treated to one of the new musical numbers from Frozen 2, and an appearance from Tom Hanks, the biggest star to take the stage at this year's event who was in town to support the upcoming Toy Story 4 and received a rapturous reception.
Industry heavyweights calm about Netflix
Netflix was one of the most talked about topics at CinemaCon in April when Helen Mirren memorably told exhibitors: "I love Netflix, but fuck Netflix". Two months on however and many of the executives at CineEurope were sanguine about the impact of the streaming giants.
At a high-powered roundtable that kicked off the event on Monday (June 17), attendees were cheered by a statisic from a 2018 Ernst & Young report that suggested people who streamed 15 hours of content a week also went to the cinema to see at least nine films a year. They also heard the 48% of people who never streamed content also never went to the cinema.
Duncan Clark, president, distribution, Universal Pictures International said Netflix "is an enormous opportunity for us in [the] theatrical space" suggesting the proliferation of competing SVoD services will allow cinemas to be "distinguishable" in the future. Disney's Tony Chambers agreed. "We see SVoD as complimentary rather than competing," he said. "But we can't be complacent. We have to make sure we make the journey for the consumer as seamless as possible - the quality of the movies, how we engage them with marketing and how we drive them to conversion."
Subscription model not a "silver bullet"
Cinema subscription models, a hot topic after the much-discussed rise and near collapse of MoviePass, are "not a silver bullet" according to Alejandro Ramirez Magana, CEO of Mexican exhibitor Cineoplis. "It's very easy to destroy value with a wrongly priced subscription model" he said, adding that after testing a subscription model in Mexico City over a decade ago Cineoplis decided against rolling out in the rest of the country.
Magana reflected the consensus among attendees. "We find subscriptions a blunt instrument, we prefer to be agile, we don't like being tied down in a discount for 12 months," said Vue founder and CEO Tim Richards.
The problem with the concept of subscriptions is that one size never fits all, suggested Jane Hastings, CEO and managing director of Australian cinema, hotel and resort operator Event Hospitality & Entertainmen. "It's never the same film, the same seat, location or type of customer, so why have one prize point?"
Growth potential of emerging markets
Arturo Guillén, vice president, EMEA & India, movies at Comscore, told attendees the "biggest growth potential is now from emerging markets", noting how international box office is now almost three quarters of the global share and growing on average three times higher than the US.
One region to watch is Southern Africa, according to AB Moosa, CEO of South African indie exhibitor Avalon group.
He told attendees box office takings in South Africa are small but growing, and set to reach an annual $99m in 2022. "Whilst the numbers seem low in terms of US dollar conversion, the continent has one billion people, comparable to Asia, China," Moosa pointed out. "It's a young population, so ideally targeted for cinema audiences." He cited Black Panther as a game changer in the continent, the most successful film ever in Southern Africa, it prompted many people in the region to visit the cinema for the first time ever.
Piracy has evolved
Experts presented a somewhat sobering picture of how they belieive film piracy has evolved. Stan McCoy, president and managing director EMEA at the MPAA, outlined some of the new threats to exhibitors at a seminar hosted by the Industry Trust's Liz Bales from the UK.
One is buzzy industry topic Blockchain, with many illegal subscription sites offering discounts if users pay with crypto currency. Criminals are also using downloadable pirated content to secretly install cryptocurrency mining software on unsuspecting users' machines, according to McCoy. "They have a lot of potential for growth," says McCoy.
He also cited "an arms race on AI on both sides of the piracy battle", with dynamic link substitution - automatically switching links for pirate sites that have been taken down - one example of illegal use of artificial intelligence.
Other new tech used by pirates include businesses offering "start your own streaming sites" – with one example costing $499; WhatsApp, with many links to illegal material shared on the app thanks to its encrypted service; and sites such as 1Xbet, a huge Russia-based gambling website that uses pirate material to promote its core gambling business.
Digital challenges and opportunities
Selling tickets and marketing films on mobile devices, and how to use and share data, was a big theme in Barcelona (as it was last year). Attendees were told by Julien Marcel, CEO, Boxoffice at Webedia Movies Pro that 70% of people access cinema sites on mobile, with 80% of all showtime searches done online and 80% of trailers watched on mobile.
Interestingly Facebook was in attendance this year, taking to the main auditorium stage to present its Movies service, which launched in the US in 2017 and recently started operating in the UK. Featuring showtime info and links to booking sites, the tech giant could expand it into Europe.
Brina Collins, product partnerships manager at Facebook, told a panel the company is keen to help "close the loop" between exhibitors and distributors, helping them understand what drives purchasing decisions on digital platforms.
Cineoplis' Magana believes the industry is "still in transition" when it comes to digital, but several attendees demonstrated how data can potentially drive admissions growth. For example, Antoine Gouiffes-Yan, head of marketing at France's CGR Cinemas, said his team had success with re-targeted digital campaigns for the third, fourth and fifth week of release aimed at people who could be the right audience for a film, but simply didn't hear about it in time first time around.
Sarah Lewthwaite, managing director and senior vice president EMEA of film marketing company Movio, concluded: "Gut feelings have held back the industry. Gut feel should be validated or challenged by data."
The return of Top Gun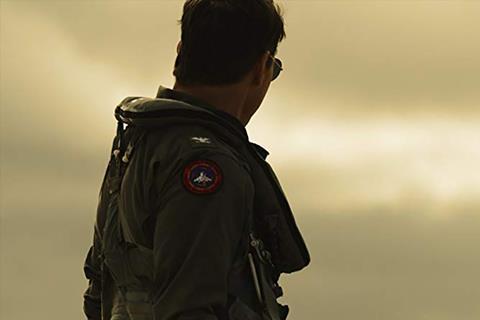 One of the most talked-about moments from the slate presentations came at the end of Paramount's showcase, as the studio wowed attendees with the first footage from Top Gun: Maverick. Tom Cruise was seen taking part in some of the most complex aerial stunts ever filmed, according to Paramount presenters Mary Daily, co-president, worldwide marketing and distribution and Mark Viane, president, international theatrical distribution. Directed by Joseph Kosinski, the film is set for a summer 2020 release.
A further highlight from the studio saw the audience don 3D glasses to watch 15 minutes of Ang Lee's Gemini Man, a high-concept action thriller starring Will Smith that uses high frame rate technology. Paramount chairman and CEO Jim Gianopulos also appeared on stage to hail a "time of change, growth and renaissance" at the studio.
Diverse slates
Executives from Universal and Warner Bros were keen to tout the diverse nature of their upcoming slates, with a mix of mix talent-led projects and franchise fare.
Warner Bros emphasised how the studio was home to some of the world's best filmmakers, highlighting director-driven projects with exclusive footage from Motherless Brooklyn starring and directed by Ed Norton, and Gavin O'Connor and Ben Affleck's untitled basketball coach drama. Further upcoming Warner Bros fare included Destin Daniel Cretton's Just Mercy with Michael B Jordan, Christopher Nolan's Tenet, Robert Zemeckis' The Witches and Clint Eastwood's Richard Jewell.
The studio's Monday's presentation, the only to rival Disney's in length, also screened the first few minutes of R-rated Joaquin Phoenix starrer The Joker, and behind-the-scenes footage from fellow DC projects Birds Of Prey with Margot Robbie returning as Harley Quinn and Wonder Woman 1984. Also receiving a warm reception from attendees were New Line horrors. The Shining sequel Doctor Sleep is an attempt to "thread the needle" between fans of Stephen King's source material and Stanley Kubrick's original, according to a video message from director Mike Flanagan. Additionally director Andy Muschietti introduced two scenes from It: Part 2, via Facetime.
Universal's presentation kicked off with a glossy showreel of stars celebrating the importance of the theatrical experience and went on to showcase a wide range of content. Jennifer Hudson, Taylor Swift and James Corden appeared in a new behind-the-scenes look at Cats, featuring pre-CGI behind-the-scenes footage. The studio's further upcoming projects ranged from Downton Abbey, Fast And Furious 9 and spin-off Hobbs And Shaw, Illumination's Minions: The Rise Of Gru, and Bond 25 - for which Universal has international distribution rights.
A first for CineEurope was an event cinema presentation, hosted by Grainne Peat, MD of the London-based global trade body the Event Cinema Association (ECA). Event cinema specialists showcased upcoming projects including two more Andre Rieu films via Piece Of Magic, CinemaLive's Westlife: The Twenty Tour Live From Croke Park and The Cure - Live in Hyde Park London from Trafalgar releasing. IMAX also presented footage from their upcoming Soundgarden: Live From The Artists Den. The sector accounted for 3% of global box office in 2018, according to the ECA.
From STX, president of international John Friedberg and managing director, U.K Llewellyn Radley told the audience the company was still keen to fill the gap in the market for mid-budget commercial films. It showcased crime thriller 21 Bridges starring Chadwick Boseman, Lorene Scafaria's Hustlers with Jennifer Lopez, Gerald Butler disaster thriller Greenland and several new clips from Dave Bautista action comedy My Spy.
The big projects showcased by Studiocanal were a trio of family films: A Shaun The Sheep Movie: Farmageddon and The Secret Garden. Director Marjane Satrapi also came onstage to discuss her upcoming Marie Curie biopic Radioactive, starring Rosamund Pike.
For Lionsgate, Looper and Star Wars: The Last Jedi director Rhian Johnson was in attendance to present footage from his starry Agatha Christie homage Knives Out.