Flanders is hot following the success of Cannes sensation Girl and TV series 13 Commandments. The third edition of Connext (October 7-10), the event at which both projects were first presented, now aims to showcase the best Flemish film and TV to the rest of the world.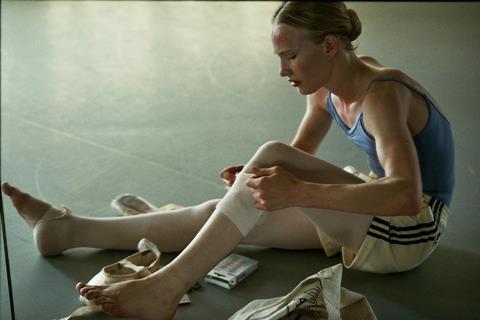 If it ain't broke, don't fix it," says Erwin Provoost, since January the CEO of Flanders Audiovisual Fund (VAF). He has arrived in a banner year as two Flemish projects have found international success. Lukas Dhont's debut feature Girl won the Caméra d'Or in Cannes, while Flemish TV dramas such as 13 Commandments and Tabula Rasa have been called hotter than Nordic noir.
"Girl can do very well as a business card for Flemish film," says Provoost. "We have great stories to tell."
Flanders is the Flemish-speaking part of Belgium (the French language dominates the other areas of the country) and VAF has $19.7m of production support per year to invest across film, TV and videogames.
Although Provoost, a former producer, is not planning to reinvent the fund, he has some priorities he wants to emphasise. These include encouraging more film production companies to add TV to their slates to feed the growing global appetite for local-language TV productions and to bring greater stability to the companies trying to survive in a volatile features world.
"Everything is changing so fast with the platform and new models of distribution," he says. "Just as in the rest of the world, we are asking ourselves, 'How are we going to get our films in cinemas?'"
One answer for him is higher quality. Not every film will be as good as Girl but that title should set the standard. "We want to put the accent on quality, encouraging more development of scripts before they go into production," he says.
VAF's promotion arm, Flanders Image, already works with support funding for international releases of Flemish films, but Provoost is also keen those films are seen at home. "What image do young people have of their country if all the media is coming from abroad? We need a decent audiovisual industry that talks about who we are now and who we are as a society going forward."
To help smaller films cut through the noise, the fund plans to help with the costs and production of marketing materials like posters and trailers — while not stepping on the toes of distributors.
Introducing Flemish talent to the wider world is still key. One platform for that is Connext, the Flanders Image event in Ghent that hosts project pitches, works-in-progress presentations from new Flemish films and TV series, and screenings of completed projects. The three-day platform also offers networking events, one-to-one meetings, keynotes and panels (speakers include Walter Iuzzolino of Walter Presents — the VoD service from the UK's Channel 4 — and immersive cinema expert Fabien Riggall of Secret Cinema).
Connext connections
Set up in 2016 under the name Next, Connext was the brainchild of Christian De Schutter, manager of Flanders Image. "I wanted to put our features and TV series much earlier on the radar of key international players such as festivals, sales agents and buyers," says De Schutter. "I also wanted to create a platform where our producers and filmmakers have the opportunity to meet these key players, be confronted with their feedback and, hopefully, obtain a better idea about where our industry is heading."
Ghent-based producer Dries Phlypo attended the first two editions of Connext and will be back this year with Anke Blondé's The Best Of Dorien B as a work in progress; he will also be pitching new feature project My Dad Is A Sausage and TV show A Good Year.
"The importance of Connext is that it helps us as filmmakers to get our projects known to an interesting group of international professionals," Phlypo says. "Connext has helped me as a producer to build a stronger network."
Pitches and works in progress this year include Savage Film production Patrick directed by Tim Mielants; Peter Brosens and Jessica Woodworth's The Barefoot Emperor, a sequel to King Of The Belgians; family feature The Ghastly Brothers; Soil, a TV series to be directed by Bad Boys Forever duo Bilall Fallah and Adil El Arbi; and the second season of Netflix hit Hotel Beau Séjour.
For the 90 international attendees, the event offers the chance to discover the next hot crop of Flemish films and TV series — Girl started its international life as a work-in-progress presentation at Connext 2017. As Provoost says: "We know we won't have a Girl every year, but this film says we can achieve this level of great stories, well told."