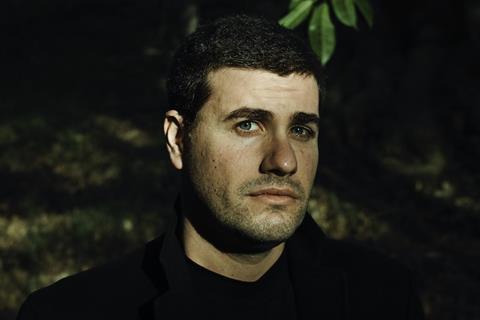 Colombia-based Spanish filmmaker Alvaro F. Pulpeiro tackles the troubles facing Venezuela in his dark and sensory documentary So Foul A Sky, which world premieres in CPH:DOX's Next Wave section.
Inspired by Joseph Conrad's classic novel Nostromo, the road movie embeds itself with a series of individuals throughout a country on the brink of economic and political collapse.
Sold by Toronto-based Syndicado Film Sales, the Colombia-Spain-UK co-production is produced by Laura C. Solano at Colombia's Camara Lenta, Víctor Paz Moradeira at Spain's A Cuarta Parede Films and Clive Patterson from the UK's Insight TWI.
How did you conceive the idea for the film?
After reading Joseph Conrad's Nostromo, I started making parallels between the events in the book – in which a political crisis and conflict leave citizens on the margins of society – and what was happening in Venezuela. I became really interested in a type of character who is caught in the middle of a civil war but who still needs to make a living within a situation over which they have no control.
The documentary embeds itself with groups that include soldiers, migrants and smugglers. How did you decide on these?
The first moment that opened the possibility of making this film was a trip I made into the Guajira Desert in early 2018, where I met by chance this "gasoline traffic". They take Venezuelan fuel and smuggle it through the desert using fast trucks into Colombia to be sold, crossing dangerous areas operated by armies. Everything grew from that seed.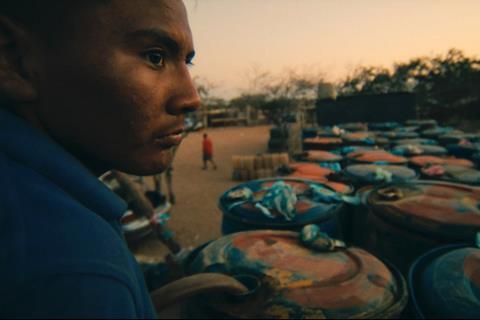 How did you convince these people to go on camera?
Before filming, I lived in this little town for three months, doing smuggling myself and becoming an active part of the ring. I became a friend and the godfather of someone's child. I wasn't a local but was a guy who didn't pose a threat. Of course, when the camera arrived with a few other people it transformed everything – it makes everyone alert. However, I didn't say I wanted to film this or that. If something happens, okay… if it doesn't, it doesn't. But, every day, something new happened.
What inspiration did you draw on for the striking visuals in the film?
I've long been obsessed with Sergey Urusevskiy, the cinematographer for Mikhail Kalatozov on I Am Cuba, The Cranes Are Flying and Letter Never Sent. I became infatuated by this period of Soviet socialist realism, that included beautiful, fragile and heroic qualities. I also took four years to find the same type of lens on which they shot I Am Cuba, which is my key reference. But instead of telling the story of the of birth of a nation, we were trying to do the opposite.
How did you approach building the soundscape, which proves so important to the documentary?
We only shot a small portion of sound on location so had to create most of it from ground zero. Some scenes took more than three months to build the layers of sound. But we were lucky to work with sound designer Tomas Blazukas (whose credits include big budget productions such as Artemis Fowl and Last Christmas). On a film like this, he can experiment with the resources available to him. We talked about creating "atmospheric density" in sound - the idea that you can almost touch the image.
What are your plans for the film beyond CPH:DOX?
Hopefully, things will get better and people will see it in a theatre, which is where it was meant to be seen. I feel that cinematographic language has taking a step backwards with VOD platforms, which are fantastic as libraries but not as a way of showcasing films. I hope we can tour theatres with our film.
What will be the focus of your next project?
Next will be a fiction feature, which I'm writing with Giovanny Jaramillo Rojas – a Colombian novelist who I brought in as assistant director on the Maracaibo part of our film. Without revealing too much, it's a mix between Michelangelo Antonioni's The Passenger and Francis Ford Coppola's Apocalypse Now.