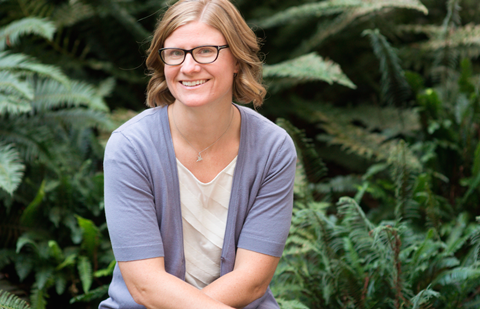 Zena Harris, curator of the Sustainable Production Forum that runs on October 4 as part of the 36th Annual Vancouver International Film Festival (VIFF), talks to Jeremy Kay about best practices and how Vancouver aspires to be a leader in sustainability.
Through her consultancy Green Spark Group, Harris has advised productions in British Columbia including the TV shoots for Legion and The X-Files. She says the tools are accessible for productions of all sizes to adopt best practices.
The forum will hear from international experts such as Julie Bernard, manager of production services at Creative BC, Film London COO Daniela Kirchner, Warner Bros Entertainment director of sustainability Mike Slavich, California Film Commission Executive Director Amy Lemisch, and Vancouver's first film commission, David Shepheard. VIFF runs from September 28- October 13. Click here to read more.
What is the forum about?
Last year was the first year. The idea is to highlight local examples of making this the place for an in-depth conversation about sustainable production in the world. VIFF has been supportive because they believe this is an important and relevant conversation. In Year One we had people from the US and UK and this year the idea was to grow to be more international and highlight the good things going on in the industry and what we can learn from each other. One of the objectives going forward is to increase the international [profile] and this year we have people from five countries.
Where can people access tools to make their productions sustainable?
Right now what we use for our studio productions are tools you can find on the Green Production Guide, a PGA initiative. The big studios in the States all collaborate to use these tools and develop them. They're free for anyone to use. Another toolset we will use more in Canada is the suite of tools on Albert, an initiative supported by Bafta [to ensure UK productions adopt best practices for sustainable production.] It's an online carbon calculator with tracking sheets.
What kinds of practices are we talking about?
Every show is different so not every one will use best practices, but we pick and choose what works best on each show. It could be anything from using alternative fuel like biodiesel, using electric vehicles, implementing bike-share programmes [on set], and using battery-powered stations [that store electricity for lights, etc]. In time we could reduce fuel consumption like we're doing with gas emissions.
You have spoken about landfill sites. Tell us more.
We have the infrastructure to divert a lot of materials from landfill in British Columbia. We have sustainable lock-ups that we're sending materials to and redistributing them to the industry. It's a collaborative space that Green Spark Group and Keep It Green Recycling created. We have a warehouse where any film production can bring their reusable set materials to us and we redistribute it back to the creative industry. It's a free service.
You have said the studios have saved tens of thousands of dollars on productions by adopting sustainable practices.
In general integrating sustainable practices can save productions money. We always try to track cost savings because it's important to show folks the bottom line. It depends on the practices and the local jurisdiction. You are either paying to dispose of something in landfill or probably [paying] less to recycle it. The cost savings add up. It costs less to buy water in bulk than it does to buy individual plastic water bottles, where not only are you paying more, but you have to pay to dispose of them.
Are you finding the studios are adopting sustainable best practices?
They do. It's fairly consistent across the studios. Maybe some are doing it more than others and they all collaborate. All the major studios collect information on their productions and that information is aggregated. [There is no data on this at time of writing.] We're working towards that and the studios are working towards that.
Walk us through some of the anticipated Forum highlights
I'm thrilled that our keynote speaker is Lydia Pilcher [executive producer for PGA Green and Cine Mosaic]. She was a producer in New York and has a wealth of experience and has been there since Day One on sustainable production. We're also going to talk to people in out policy section. We don't tend to give a lot of airtime to this topic but we will here: there will be people from the New York mayor's office, the California film commissioner, people from London, Paris, Italy talking about policy advancement and about what works from each jurisdiction and how to apply it. Another conversation that isn't on the radar is integrating sustainable production into higher education and film schools and we'll be addressing that.