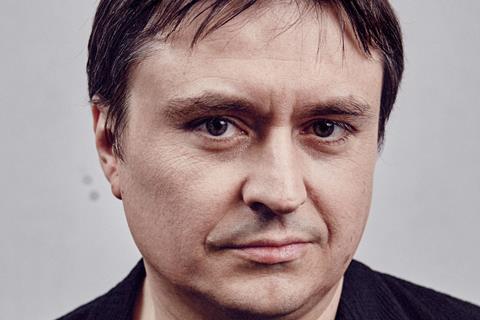 Romanian director Cristian Mungiu, whose drama R.M.N. is screening in Cannes Competition, cannot conceal his reservations at being in the middle of a huge, colourful bazaar on the French Riviera at a time when war is raging in Ukraine.
"I think some decency is needed here," he says. "You can't really smile and laugh aloud and behave as if this thing [the war] is not happening. You need to make sure that you help [Ukraine] with whatever you can. Not necessarily cancel [Cannes] because that won't do any good but you can't pretend it is not happening and keep on with the parties."
Mungiu won the Palme d'Or in 2007 for 4 Months, 3 Weeks And 2 Days, about a woman trying to get an abortion.
R.M.N. touches on issues that the director feels are very topical. It tells the story of a man who travels back to this Transylvanian home shortly before Christmas 2019 after quitting a job in Germany. He has family matters to deal with but when foreign workers come to the town, he is drawn into a fight against xenophobia and racism.
"In just a second, people can move from being human to one another to being unbelievably cruel," Mungiu suggests. "What frightens me is the way normal people behave. How can you have somebody who was yesterday listening to the same music as you, watching the same television as you, be today somebody who executes your family and tortures you, in a twist of an eye."
Practical action
The director believes in practical action: It's all very well to talk about injustice and cruelty but that doesn't help those suffering directly from the Russian invasion. That is why earlier this year he recruited US director Steven Spielberg to join in one of his fundraising drives on behalf of the Ukrainian people
"In April, we organised the sixth edition of what we call the American Independent Film Festival. I called Steven Spielberg and asked him to deliver a masterclass. He was so nice and agreed, also because he is from a Ukrainian family." Spielberg delivered his masterclass by Zoom. All the money raised went to refugee associations.
"Of course, it is something small, symbolical, but we did what we could to connect cinema with a social cause and to help people in need."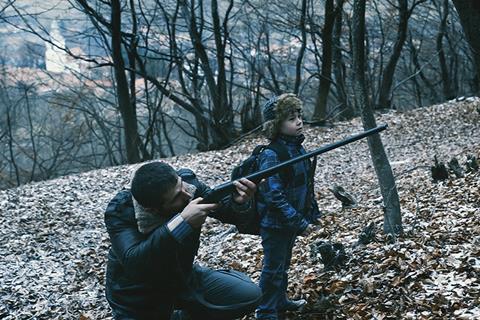 This week, Mungiu has been asking Cannes attendees to behave in similar fashion. "OK, be on the red carpet but do something."
The director himself has recently written a book, Radio News, based on his own family's experiences which he is now looking to turn into a TV mini-series.
"I grew up in a family where the greatest fear was always that, since we lived next to the Soviet Union, they will get it back some day. My grandmother had to flee her house in 1940 when the same thing happened [as in Ukraine]. The Russians decided to invade and take part of Romania which is now the Republic of Moldova. People were given 24 hours to decide whether they stay or leave…those who stayed ended up shot like in Bucha or sent to Siberia and Kazakhstan."
Radio News explores "how little history cares about people." It covers the period from 1900-1950. "I'd like to publish the book and make a series about it because it speaks so much about the situation today."
He describes it as a "very strong story about what happens when you live next to the border of an empire in a territory which, along the years, has passed from one side to the other."
This new project, like R.M.N., sees Mungiu probing into the darker corners of contemporary life. "This is what I am doing with every project I can, like a snapshot of the state of the world and the nature of human beings today, even through the tiniest story like the one I have in R.M.N. It's easier to accept it is about somebody else but, no, it's about all of us today."
R.M.N. is produced by Mungiu through Romania's Mobra Films. The coproducers are Pascal Caucheteux and Grégoire Sorlat from France's Why Not Productions, Delphine Tomson from Belgium's Les Films du Fleuve, and Anthony Muir and Kristina Börjeson from Sweden's Film I Väst. Wild Bunch International is handling sales.