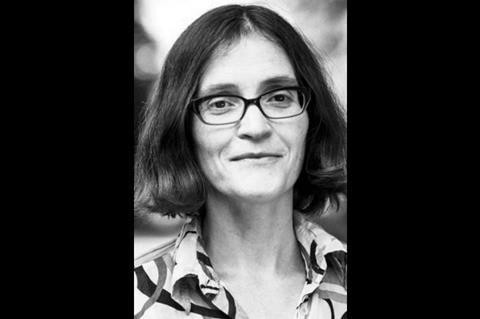 It took Moscow-born producer-director Alla Kovgan seven years to complete Cunningham, her 3D feature documentary about legendary gay American choreographer, Merce Cunningham who died in 2009 aged 90.
Backed by arts foundations, film funds, broadcasters and private investors from 5 different countries (Germany, France, US, UK, Switzerland), the €3m Cunningham is being sold by Dogwoof and will be released in the US by Magnolia.
It is screening at Filmfest Hamburg this week.
"He is a choreographer who used technology quite a bit. He used everything from 16mm to motion capture," Kogan said of her subject. "He embraced every technical innovation of his time." That, though, didn't mean he was an easy subject for a movie.
At first, Kovgan felt a film dealing with Cunningham's complex approach to dance would be impossible. "He's the kind of choreographer where 16 people go in different directions," she explained. "He works with space. How do you make any shots of that? But when 3D materialised, I felt there was a possibility here because 3D favours uncut shots. It works with bodies and space. It awakens this kinaesthetic feeling in the viewer."
Kovgan's first step was to propose the idea for the film to Robert Swinston, Cunningham's follower and disciple, who worked with the choreographer for over 30 years and is one of the trustees of the Merce Cunningham Trust. Swinston was immediately enthusiastic
The trust eventually allowed her to use Cunningham's choreography, under the close supervision of Swinston and another former dancer Jennifer Goggans. One of the attractions for them was that Kovgan would be working with the last group of dancers ever to have worked directly with Cunningham.
However, this was more than six years ago. The initial idea was to fund the film through the big arts foundations in the US. (Outfits such as the Andy Warhol Foundation, Roy Lichenstein Foundation and the Robert Rauschenberg Foundation are all involved).
The director soon realised most of the foundations were more interested in supporting the work of living choreographers than in making documentaries about dead ones. At that point, through IFP's Trans Atlantic Partners programme, she met French producer Ilann Girard of ARSAM International. The decision then was to make Cunningham as a co-production instead. Kovgan wrote a script in order to take the project to co-production markets.
In 2015, Kovgan took a pilot to IFFR's CineMart to introduce it to indie distributors and sales agents. Unusually, the project was also selected for the IDFA Forum. Achtung Panda's Helge Albers (who has since become head of the Filmförderung Hamburg Schleswig-Holstein) came on board as German partner. Sophie Dulac in France signed up as French distributor. Regional funds and broadcasters showed their support. Many others soon followed but the project still edged forward at a frustratingly slow pace.
In 2017, Dogwoof joined as sales agent and will also release the film, - which is also screening in the LFF - in the UK). "[Dogwoof's] Oli Harbottle saw the potential. It was incredible. He had this tenacity," Kovgan explained.
Earlier this year, Dogwoof clinched a crucial US deal with Magnolia - and many other distributors have followed. The film has been sold to at least 20 territories and will show everywhere from Scandinavia to Taiwan.
Distributors are keen to release Cunningham in 2019, still within the year of its subject's centenary. Sophie Dulac will go first in France, on December 4, with Magnolia following in the US a week later, with a platform release in New York and Los Angeles before going out wider in January. Camino will release the film on December 19. Mongrel follow in January. Cherry Pickers is handling the title in Benelux. Cunningham is also likely to screen in IDFA.
Kovgan is hoping to make another dance film - but a fictional one. And she hopes it won't take six years to complete. "I always joke that if we can crack this movie [Cunningham], we can crack any movie," she laughs.
Filmfest Hamburg runs from September 26 until October 5.