Jesper Morthorst gives Screen the lowdown on rising Danish production house Motor.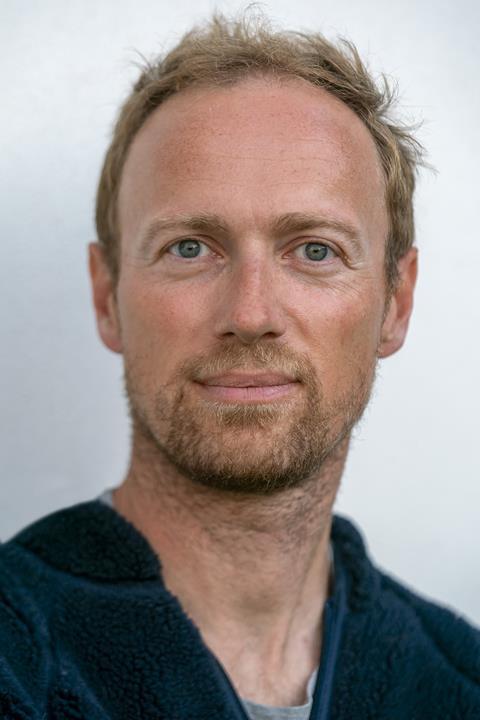 In just three years, Copenhagen-based production outfit Motor has built an impressive track record.
Its roster includes series Deliver Us for DR and ZDF, veteran director Bille August's Karen Blixen drama The Pact (a hit with Danish critics and audiences) and Tea Lindeburg's debut feature As In Heaven, which will launch at Toronto and San Sebastian film festivals.
That mix of episodic and feature, and established and new talent, is important to CEO and producer Jesper Morthorst who, after years producing at Nimbus and SF Studios, co-founded Motor alongside writer Christian Torpe, who serves as CEO and executive producer.
"We had known each other for 25 years and been collaborating professionally for 15 years, and both knew that eventually we wanted our own place, to be completely in charge," says Morthorst. "Some people do that right out of film school, but we decided to build a name for ourselves first — including Christian as a writer not just in Scandinavia but also in the US [with credits including the TV adaptation of Stephen King's The Mist]. We thought it might take three or four years to really get rolling, but it just happened quickly."
The company has seven employees, including three producers on staff: Lise Orheim Stender, Theis Norgaard and Andreas Hjortdal. "You have to find your own producing voice and what we can share with them is our values," says Morthorst of his next-gen trio.
Being selective
A lean, nimble operation means Motor is not required to take on projects solely for commercial reasons. "Christian and I said we should never be afraid to say no," says Morthorst. "Life is too short to be stuck working on something for five years that you're not passionate about, even if it's a good paycheck."
The slate mixes episodic and features, and established filmmakers such as August with rising talents like Lindeburg. The latter's 1800s-set feminist drama As In Heaven so impressed San Sebastian that the festival included it in its main competition, rare for a debut feature.
"Tea is visionary, she's not worried about what is in fashion right now," says Morthorst, who is plotting a second feature with the director. "She is interested in life's existential questions, tales that can tell you something about being a human."
Another buzzy debut film on the slate is Mads Hedegaard's Stone Age suspense drama Stranger, pitched at Göteborg's Nordic Film Market in January and more recently in the Co-Production Market at Haugesund (Poland's Opus will co-produce). Set 6,000 years ago, the story follows a 16-year-old girl whose farming family arrives in what is now Denmark, where local hunters kill her family. The company is also developing Zoo, a mother-daughter story from writer/director Camilla Ramonn that Morthorst describes as "social-realist but with a poetic visual feeling and a strong female voice".
One of Torpe's own passion projects is earmarked for a summer 2022 or 2023 shoot. An Invasion is a three-part series and feature package inspired by the true story of a remote Danish community that took in Russian prisoners of war in 1945. "It's a crazy true story and it offers so many human dilemmas," says Morthorst.
The features slate also includes Gray, written by US playwright Daniel Talbott and to be directed by Martin de Thurah, an 1850s love triangle set in the Faroe Islands. The film is likely to be a multi-country co-production between Denmark, Norway and perhaps Germany or France. The company also unveiled a strategic partnership for six features with pan-Nordic distributor Scanbox, starting with As In Heaven and another debut, Anna Emma Haudal's quirky romance The Venus Effect.
In setting up such diverse projects, Morthorst and Torpe's decades of experience helps them navigate a tricky landscape. Torpe's own track record proves why it is so important to hold onto IP — he wrote Bille August's 2014 Silent Heart and Roger Michell's US-UK remake Blackbird, while also keeping the IP for a recent pilot that is on hold with Showtime. "We can't say we will always keep our IP if another model makes more sense. But keeping the IP usually is a big focus for us," says Morthorst.
They have experience working on Rita for Netflix and are in talks with Viaplay for a new project. "I almost always see the platforms as having a positive influence. It can lift you out to another audience," says Morthorst. "If you don't like a project they're doing, you don't have to do it. That's your job as a producer — to make a set-up that matches your visions."