The producers of The Father, The Dig and Mogul Mowgli, all nominated for the outstanding British film Bafta, come together to discuss the current UK film-financing landscape and the outlook for festivals, distribution and exhibition over the next 18 months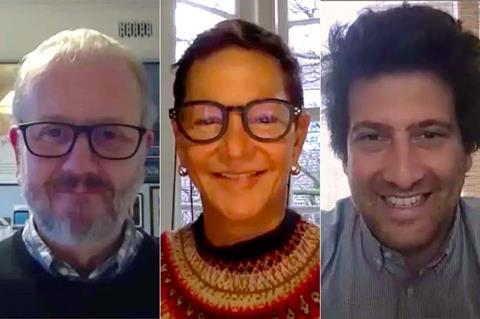 This year's Bafta nominations suggested a fresh approach in comparison to recent years — including a stronger focus on UK talent, and not just because the outstanding British film category has been expanded to 10 nominees. Screen International invited three of the nominated producers — all based in the UK — to share their thoughts on a raft of current issues in the industry.
Gabrielle Tana is the founder of Magnolia Mae and is nominated for Netflix-backed historical drama The Dig, directed by Simon Stone and adapted by Moira Buffini from the John Preston novel. She will shortly be heading to Australia where she is one of the producers, alongside Brian Grazer, on Ron Howard's Thirteen Lives, about the Thai football players trapped in an underground cave. She is also working with Brazilian director Karim Aïnouz on his first English-language film, Queen's Gambit. Her credits include The Duchess(2008), Coriolanus (2011), The Invisible Woman (2013), Philomena (2013) and The White Crow (2018).
Trademark Films' David Parfitt, producer of The Father, has worked on awards contenders stretching back to his films with Kenneth Branagh in the 1980s and '90s, among them Henry V (1989), as well as Nicholas Hytner's The Madness Of King George (1994), John Madden's Shakespeare In Love (1998) and Simon Curtis's My Week With Marilyn (2011). Former Bafta chairman Parfitt has been "sitting out" 2020 and early 2021 as far as physical production is concerned, but has a packed development slate including a "returnable TV series with some cast attached", which could shoot by the end of the year, and a couple of projects with directors he has worked with before — but he is keeping the details to himself for now.
Pulse Films CEO Thomas Benski produced Mogul Mowgli, directed by Bassam Tariq and co-written by Tariq and star Riz Ahmed. The company's eclectic range of film and TV credits include everything from Andrea Arnold's American Honey (2016) and Nick Cave documentary 20,000 Days On Earth (2014), to Nicolas Cage truffle-hunting drama Pig, which is expected to be released in the coming months. Pulse is preparing a second series of TV drama Gangs Of London. The company is also producing Olivia Wilde's feature Perfect, about US Olympic gymnast Kerri Strug.
Screen: How has it been launching an awards contender during the pandemic?
Gabrielle Tana: It is bizarre. We didn't know what to expect. We didn't know even if there were going to be any awards at a certain point. It is all very fractured, disjointed and confusing. We were fortunate that we did have Netflix, and there was this moment when it [The Dig] got launched and there was this incredible collective, captive audience — and the feedback has been amazing. But you don't know even if you've been in the awards conversation in a lot of the different awards arenas.
Thomas Benski: Fractured is a great word. I think we are relearning. The launch of a movie functions with a certain rhythm and cadence that has been completely re-evaluated. There are some silver linings in the sense that we do have a more captive audience. I felt very warmed by the resilience of our industry.
David Parfitt: I agree it has been a very curious year. We had thought we would release [The Father] last September, then October, then November — and now it is going to be June here [in the UK, through Lionsgate UK]. I agree with Gaby — it's not having a feel for whether you're part of the conversation or not. You're not getting feedback, you're not feeling it in the theatres. Also, I don't think we should forget that everything changed at Bafta this year — there are huge restrictions on what you are actually allowed to do. That, combined with the fact you couldn't have physical screenings, made it tricky.
Screen: You have all been working with producer partners on The Dig, Mogul Mowgli and The Father. Could you talk a little about these collaborations?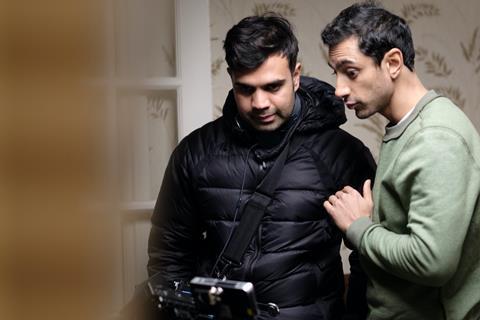 Benski: On Mogul, it was a bit different. I brought on a producer [Bennett McGhee] to help day-to-day. For me, I've been involved in extremely successful and wonderful collaborations and others not so successful. A lot of it is about making sure people are making the film for the same reasons. It becomes a bit tricky when you start to have people who try to do it for credits, or for this and that. As a producer, I feel like our job is to create the best environment for something to be the best version of itself — and that includes the relationship with producers. If producers are fighting, the film will suffer.
Tana: It is about supporting the work and being supportive of your filmmaker and the creative team, and creating the right environment.
Parfitt: In the case of The Father, this was very much [producers] Philippe Carcassonne and Jean-Louis Livi's film. They developed it from scratch. They had taken it on as a French play. Luckily for me, [writer/director] Florian Zeller decided he wanted to do it in English and base it in London. So we collaborated and came on a point way down the line. The script was fully developed. The balance for me was to make sure they didn't feel it was being taken away from them; that we were bringing stuff to the project rather than trying to muscle in. It ended up being a really lovely shoot and they couldn't have been nicer people to work with.
Screen: Did you encounter any resistance from prospective financiers about the potentially difficult subject matters of your films — archaeology in The Dig, dementia in The Father, auto­immune disease in Mogul Mowgli?
Tana: Moira had written a beautiful screenplay that transcended archaeology and which was really about human relationships, and people coming together and doing something extraordinary. John Preston's novel had been popular but [thanks to] Moira's screenplay, there was interest in getting behind the film and financing it. What was challenging was the level of the financing… it was convincing people it would find a big audience. Fortunately we did get a glorious cast together, which helped do that. But it was a hard thing. We were on the verge of production, in advanced pre-production, when the financing fell away and I had to reimagine the whole thing.
Benski: Mogul was a bit different, maybe because it was a debut with a phenomenal actor, Riz Ahmed, and a very contained budget. I have to say our backers were just incredible: BBC Film, Ryot and Cinereach. Everyone understood this film needed to be made in a slightly different way.
Parfitt: If you go out pitching a film about dementia, it doesn't go down that well. It's tough to get these things going. Some people got the script immediately, but there was still this concern in the market that it was going to be a hard sell. We haven't really proved anything yet because it's not out to the public. We've still got to flog the bloody thing! But even with Anthony Hopkins and Olivia Colman attached, it was tough with lots of deferments and all the things we have to do to get these things going.
Screen: Your films had finished shooting before lockdown, but what extra problems did the pandemic cause you?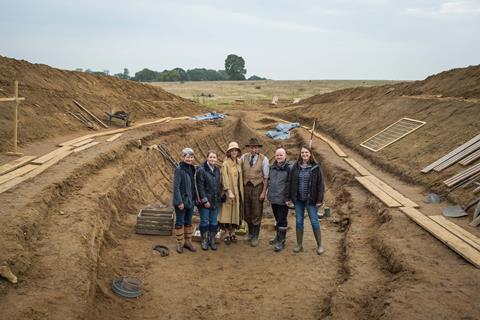 Tana: We had just locked the picture. It was an adventure. We all had to be extremely resourceful and imaginative. It was sort of wonderful because you had a community through all the visual effects and then through scoring the film, doing all of that in Iceland with people from all over the world, on the phone. It kind of felt miraculous. You were overcoming adversity, climbing mountains every day.
Benski: One of the things that was most wonderful, especially for a debut filmmaker, was to have a real premiere. Bassam was able to present the film [at Berlin 2020]. That's one of the things that makes me the saddest, especially for younger filmmakers who have never experienced that.
Parfitt: We managed to get a screening of The Father in Sundance [2020] in January. That was ahead of lockdown, but we hadn't completed the picture. We only finally delivered it in August. We did the tidying up we needed to do.
Screen: How important is the theatrical experience in a new age of streaming?
Benski: There is nothing that replaces that experience. That's why I am bullish about the continuation of cinema as an important art form. It's a complex subject because, by the same token, I am also a believer that the new platforms do give access to a much broader range of audiences that you may not be able to get [in the cinemas]. I hope it will become a mutual reality. I think the streamers have a huge part to play in recognising that importance and not using their muscle to eradicate it.
Tana: It should be a great relationship between the streamers and the cinemas — why not?
Parfitt: The streamers' relationship with the cinemas has changed over the last five years. When we were talking with them about projects a good few years ago, Amazon were very keen on doing some limited theatrical and Netflix were saying, "No, that's not our world." But they have completely turned around.
Screen: What about the film-financing landscape? Has it become harder to get your projects up and running during the pandemic?
Benski: I think it has changed. The biggest thing is that the pre-sales market, the theatrical market, at the moment can't be bullish. That has effectively taken off a huge part of a potential financing route and made quite a polarising situation in terms of films that fulfil a streamers' mandate. Those that don't are much harder to put together.
Even on packages that are potentially appealing to both, you see the numbers completely skewed. We set up a movie at Searchlight with Olivia Wilde last year. We had an offer that was considerably more but we ended up choosing to go with Searchlight because the curatorial nature of that studio was attractive. Each film has a different journey. Not all fit the streamer reality. Without a strong pre-sales market, it has become more challenging and complex.
Parfitt: I have to admit we have stepped out for a year. We are only starting to look at things for 2022. We saw a lot of productions that were stopped as we went into lockdown, a lot that had part completed and were waiting to come out. I think there is going to be this backlog of projects. I just felt that given how tough it is anyway, I was going to steer clear of that for the time being and wait for some clear space.
Tana: Sales agents are being very courageous in trying to keep it going, but numbers are very tough. I am looking at offers I have on certain things and how to make it work and whether it is viable. Maybe it is not the moment to make certain sorts of films because the market can't support them. I don't think you can really do anything above $10m, and that is already ambitious.
Benski: I would agree with that.
Screen: How do you navigate the UK independent distribution landscape? There have been personnel changes at several companies including The Father's distributor Lionsgate, for example.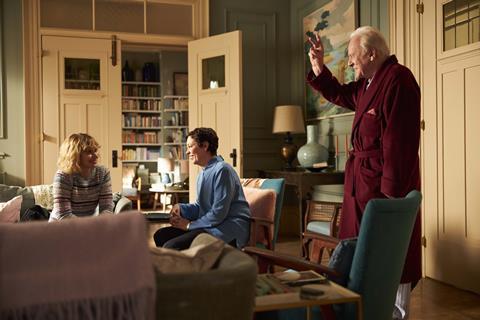 Parfitt: With Lionsgate, we were initially concerned when everyone disappeared. But it seems they have a great desire to continue to get involved in British films and get them out theatrically. That is very reassuring. We thought as we went into all of this that maybe we wouldn't get a theatrical release here — maybe they would use this to take us out another way. But they haven't. They have been really supportive.
Benski: It [distribution] is a really complicated landscape and the pandemic has accelerated some of the trends we saw before. But you have courageous people [in the sector] who are also very astute and strong businessmen and women, who are able to take calculated risks. The hardest thing in our industry is the span [of making a film] takes so long. Effectively, you are asking somebody to bet on the future of the world in two-and-a-half years' time. A year ago, [they might ask] what is the worst that can happen. Now the worst has happened. [Assessing] value becomes very challenging.
Certain movies are worth three times [as much] to a streamer and are worth nothing for international. It is quite a broad landscape. Distributors are having to place those bets so they have a pipeline for the future. But they can't really base them on any precedents because behaviour is changing, both because of the pandemic and the move to streamers. That's why you are seeing a lot of them coming in much earlier, coming in as producers, to be able to secure that journey.
Tana: That's right. I've experienced it on certain projects we are cooking that people [distributors] are coming in much sooner to try and be involved. [But] we are blessed to work in an industry where there is a demand for what we make and do.
Screen: Has lockdown allowed you to devote more resources and time to development?
Parfitt: I have had some wonderful things pass across my desk and some more time to look at some of our projects more carefully, doing new drafts, packing things slightly better, with a couple of things, even though they're quite a way off, going out to cast very early. And also to get rid of stuff… it has been very good for focus.
Tana: It has been a great time for development, lots of focus. We have been able to bake things really well. I think that we will have great stuff ready for when we can start to make it.
Screen How important are festivals to you as producers? Do you miss the red carpets?
Tana: Maybe it would be good if they come back without the red carpet, but I think film festivals are so essential to what we do. That's where we find new voices and see new things.
Benski: Yes, there is something [at festivals] very needed, which is the focus of buyers, critics and audiences in a moment. They really create that communal experience that I think is required to create maximum impact. If buyers know they have all the time in the world, it is different. But if they are at a [festival] screening and there's a buzz, you get a different thing. I think they are essential, and I don't see them ever losing their importance.
Parfitt: I wonder if there will be a difference in the market side of it. I wonder whether that might slim down a bit now [film executives] have discovered they don't have to go to everything.
Screen: How do you see matters unfolding over the next 12 to 18 months? What state will the UK industry be in at the end of 2022?
Benski: We are in a thirsty moment where movies and television drama and premium storytelling is just going to expand. We are putting a lot of attention on non-English-language international talent. I think the production component will probably live with Covid-19 for longer than we think, in the sense we have to be so safe and protective of the environment we all work in.
The crew rate, the price point is just going through the roof right now. You have extremely rich buyers who need the content more than they need [to worry about] the price… I hope we don't forget those daring and ambitious films that may not look easy on the surface but still have a real place in the industry.
Tana: We just have to stick with it, adjust to the changes and be optimistic and forward-thinking, and we will get through this. Cast availability is a big challenge because nobody knows what is going to happen. A lot of actors are committing to a lot of things and it's finding that right window. It is really going to be acrobatics for a while.