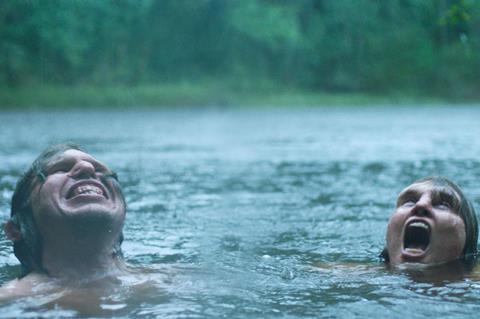 Border (Gräns) director Ali Abbasi knows what it's like being the outsider. After spending the first 20 years of his life in Iran, he studied architecture in Sweden before moving to his current home, Copenhagen, where he studied at the National Film School of Denmark.
"Even if I go back to Iran, where I lived for 20 years, I see everything through the outsider gaze, it's the same in Denmark or Sweden. Before I thought it was depressing that I would never be a real Swede or a real Dane, I thought it was a handicap not to know a culture from the inside. But now I accept this is my place in this world, and there are advantages."
His second feature, Border – which premieres on May 10 in Un Certain Regard with Films Boutique handling sales – is about a woman who feels like she's an outsider in her own community. She's a customs officer who forms a special bond with a suspect she is investigating – as she discovers his true identity, she also realises the truth about herself. "The important thing is the love story and the coming of age of this 40-year-old woman who doesn't know who she is, she gets to choose her own identity," the director explains. "Through this supernatural journey you always feel this Nordic melancholy of a person that is connected with everything around her in nature but not with human beings. That's the experience of being a minority."
The film is adapted from a short story by John Ajvide Lindqvist, who is the author of the novel and screenplay that became the hit Let The Right One In. Border draws on Nordic mythology and supernatural elements, which the director doesn't want to talk about too much before the film is unveiled.
Like Abbasi's first feature Shelley (which premiered at Berlinale Panorama in 2016), Border uses genre elements to explore deeper meaning. "What I really like about genre territory is that people tend to treat it as entertainment, that's when people have their guards down, that's a good time and place to talk about politics when people least expect it."
He thought Shelley – a psychological horror story about a posh Danish couple living in a forest lakehouse, who ask a Romanian woman to be their surrogate – "wasn't just people in a forest, it was about how the EU structure works, how the rich Europe takes advantage of the poor Europe."
In Border, it's not so much about geographic borders as internal ones. "This film is more about a border on a more existential level. The border I'm interested in is your different identities."
He spent nearly 18 months casting for his lead actress before finding Eva Melander (Flocking), who he says "is one of the most fucking talented actresses in all of Europe. She is so meticulous and technically strong and at the same time she can let go and just be in the situation." It was a physically demanding role, as the actress gained 20 kg to have more bulk, and had to be in a make-up chair four hours a day.
Even before he made Shelley, Abbasi was talking to producers at Meta Film about how much he wanted to work with Lindqvist. "I think our universes overlay a way and I have a lot of respect for him as a writer," Abbasi says. "What I like about John's work, is it looks like fantasy on surface but it has a dark underbelly." He remembered being struck by one of Lindqvist's short stories that he had read 10 years earlier when he was busy in film school, when fellow student Milad Alami had recommended it to him.
Because he hadn't yet made a feature, there was some convincing to do that he could handle this story – not least because the short story was mostly written in diary form and not straightforward to adapt into a feature script.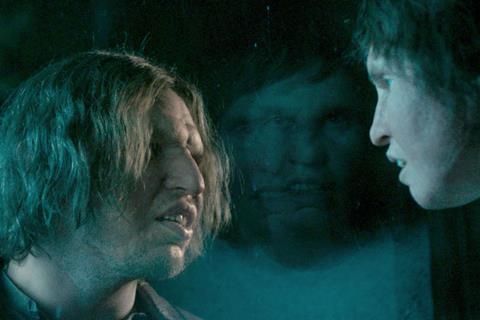 "I met John in his house, in the middle of a forest somewhere outside of Stockholm by the archipelago, we clicked immediately," Abbasi remembers. "He seemed like an unpretentious, down-to-earth person." Lindqvist was involved in a lot of big-budget projects and had also been approached by others wanting to take on this lauded short story.
He told Abbasi, "I am tired of sitting and discussing contracts, if you want to make it, it's yours. But you have to promise that you keep its soul alive, you won't make it into some English-speaking big Hollywood project."
Lindqvist wrote a first draft, which Abbasi then dug into, then he brought on writer/director Isabella Eklöf (Holiday), as a co-writer, who he says brought in to help with dialogue, character work and a general vibe of "psychological realism."
Border is a Swedish-Danish co-production that shows the best of Nordic collaboration, he says. The film is produced by Nina Bisgaard, Piodor Gustafsson and Petra Jönsson for Meta Film Stockholm, Spark Film & TV & Kärnfilm, in coproduction with Meta Film Denmark, together with Film i Väst, SVT, Copenhagen Film Fund, with production support from the Swedish Film Institute and Nordisk Film & TV Fond.
"I'm very proud that we pulled it off at this level to do a movie with all this VFX and SFX. We had a limited budget and high ambitions, we recruited the 'top of the top' Nordic VFX guys, make-up artists, and more. It's a true pan Scandinavian production in a way, we squeezed all the talent that was out there, I'm proud that we could make it happen that way."
He's already grateful for the seal of approval that Cannes has put on the film, as he found the project to be his most demanding yet. "I've never felt on so much slippery ice in my life…It has so many different directions, on paper it could be a recipe for disaster! The way it works is you need an authority like Cannes to give you an official sign saying, 'This guy is weird in a good way.' If I was weird in a bad way there won't be so much clapping.'"
Next up he'll have to come up with another kind of weird. "It's enough with strange people in forest movies for me [laughs], next time will be something completely different."