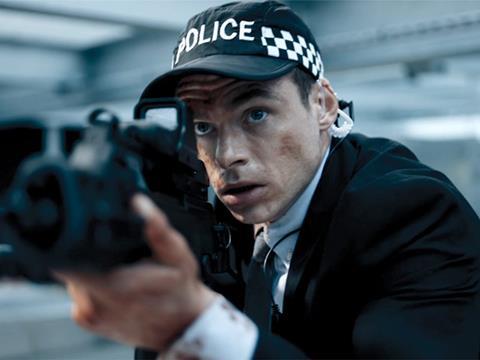 Two weeks ago, the global film and TV industry was shaken by the death of cinematographer Halyna Hutchins after a shooting incident on the set of US feature Rust.
Industries around the world have immediately examined the rules in their own countries and asked if they can be further tightened. Firearms regulations in film and TV production are determined by the country where the production is taking place, regardless of the film's country of origin or any other territories where further production is happening.
In the UK, the possession and use of firearms, including replicas and deactivated weapons, is covered under the Firearms Act, which was passed in 1968 and has undergone several amendments since then.
The act states that "it is an offence for a person to have in his possession, or to purchase or acquire, a firearm to which this section applies without holding a firearm certificate in force at the time, or otherwise than as authorised by such a certificate."
Part one of Section 12 of the act, 'Theatre and cinema', states that "A person taking part… in the production of a cinematograph film, may, without holding a certificate, have a firearm in his possession during and for the purpose of the performance, rehearsal or production."
All firearms certificates are issued by the Defence Council, a committee within the Ministry of Defence. As stated by part two of Section 12, the Council may authorise persons other than the one in charge of the production to use and have possession of the firearms in question.
A separate piece of legislation, part two of the Violent Crime Reduction Act 2006, lays out the law concerning misuse of imitation firearms and air weapons; and increased penalties for certain offences, including having an imitation firearm in a public place without a reasonable excuse.
Firearms in the UK are also subject to health and safety regulation, under the Health and Safety at Work Act 1974, and the accompanying Management of Health & Safety at Work Regulations 1999. These require a suitable assessment to be carried out by employers, or self-employed people, to assess the risk to employees and others who may be affected by their activities, and determine the control measures necessary to avoid risk or reduce it to acceptable levels.
The employer, or a self-employed person, has overall responsibility for the usage of firearms on a set. This is typically the production company running the production; although could also be a broadcaster, depending on who has overall control of the production.
Productions will typically employ a person or people to be in charge of a weapon/weapons, in a role typically called 'armourer' or 'weapons master'. That person is responsible for actions including: the security, transport, storage and safe use of the weapon(s); advising the production on legal requirements of the relevant Firearms Acts; the competence of people handling the weapon; and fit-for-purpose protective measures, including safe distances around weapons in use.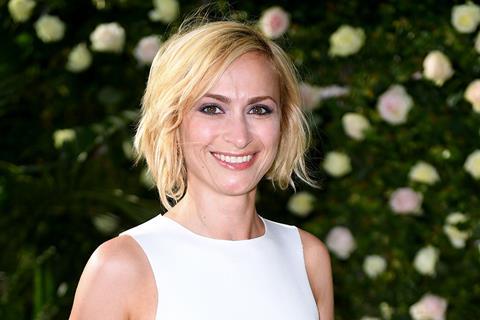 Details of how live ammunition (ie. real bullets) ended up being used on the Rust set are still to emerge. While in theory live rounds are legal in specific circumstances, such as for VFX elements, in practice they are rarely used in UK film and TV production. The aforementioned part two of Section 12 of the 1968 act, which permits cast and crew to use firearms under the supervision of the armourer, also states that only blanks may be used by such persons.
"There should never be any cause for live rounds to be used on set," said Ben Simmons, co-founder and managing director at Bare Arms, a UK organisation set up in 2015 to provide military support to the film and TV industry, which has worked on projects including Warner Bros' Wonder Woman for film and the BBC's Bodyguard for TV.
"On very rare occasions live rounds are used in heavily controlled environments, such as on a range, to capture things like VFX elements. This is very rare and I have only been asked to do this twice in the last five years."
Guidance on firearm usage is provided by film and TV production safety specialists First Option. Following the Rust incident, James Cox, deputy head of safety services at First Option, created an online presentation on health and safety rules for firearms on set.
Cox highlighted a number of questions productions should consider before filming with firearms, including: 'Do you actually need blank firing weapons?', 'What alternatives can you utilise?' and 'Can you minimise how often blank firing weapons are used?'.
An armourer may not be working directly with the director or producer, but with other members of a crew; Cox highlighted it is "vital that the first assistant director and armourer are communicating well."
Basic safety procedures noted in the presentation included that "Any rehearsals should be carried out with fake, soft guns where possible" and "Weapons should be 'cold' until the last moment" (ie. not filled with ammunition of any kind, including blanks).
What could be improved in the UK?
"The recent tragic events in America may lead to wholesale changes on the use of firearms in film and TV," said Paul Hillier, director, media film & TV at insurance brokers Tysers. "I don't see any real reason why all guns should not be imitations, air guns, or similar that are incapable of causing physical injury, damage or death.
"Muzzle flashes, bangs, smoke and similar effects can be added in post," he continued. "Actors should be able to fake a recoil or similar."
Hillier noted firearm usage "should be flagged at the outset to insurers via a broker when quoting a film". Cover is usually subject to copy of a full Risk Assessment/Method Statement – a document which allows a specific activity to be carried out in a safe manner – as well as evidence of armourers' liability insurance; while further security would include the armourer's CV and details of their experience.
"The UK industry in general is very safe, and we have world-class armourers working in the sector," said Simmons. "Because we have far less of a gun culture in the UK, in general the armourer is highly respected and listened to. Fewer crew and performers overestimate their abilities and competence with firearms as your average individual has no experience using them. The use of firearms in general is respected and not trivialised."
Simmons noted three unwritten rules (see below) stemming from military and general firearms use which have carried over to film and TV production. However, "whilst we have a good system in the UK, there are areas that could be improved," he continued. "Beyond the legal aspect, there is a lot of guidance but not a lot of strict regulation."
There is no UK governing body to oversee firearms usage in productions. Such a body could "help share best practices", Simmons said, "but it is such a small area of specific knowledge that it may not be practical."
He believes formalised training for actors would be beneficial. "I have been advocating for more training for performers with firearms since I started in the industry. There's a lot of emphasis on the armourers controlling firearms, but once they are in the actors' hands it is more difficult to do this. There is usually some training available, but sometimes not enough. It would be a good idea to set up a practical lessons for those at film school to include sections on filming with firearms to try and spread awareness."
Hillier believes the recent firearms conversation could possibly be connected to a wider problem in the film and TV industry. "There is so much content being made around the world that there seems to barely be enough skilled, experienced crew available and corners are potentially being cut," he said.
Examples included "people being promoted too fast into positions and situations they are not able to deal with or time pressures and workloads meaning people don't assess risks comprehensively enough and without due consultation and consideration for hazards, whether physical or moral."
Ben Simmons' firearms safety advice
1. Treat every weapon as if it were real, loaded and ready to fire - know what 'state' it is, never assume and always communicate when passing weapons between people. Whenever a weapon is passed over it should be checked.
2. Never aim a weapon at anything you don't intend to shoot - in dramatic scenes this rule is occasionally relaxed, but other safety principles are brought in to compensate. Double-checking of weapons to ensure they are clear. Use of dummy weapons. Use of camera angles to avoid aiming directly at someone, fixed cameras with remote operators when firing blanks, use of protective shields, mirrors etc.
3. All performers to keep their fingers off triggers until they intend to fire.