DOK Industry head Brigid O'Shea discusses the challenges and rewards of running the industry programme online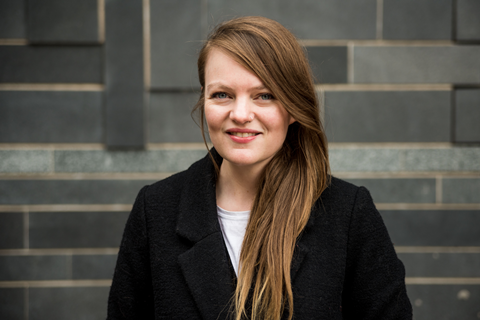 The decision to put DOK Leipzig's 2020 industry programme (October 26-November 1) completely online was made back in May because, says DOK industry head Brigid O'Shea, "we wanted to keep that relaxed and cosy Leipzig is known for and maintain a flat hierarchy between decision-makers and the people with projects or right-holders with films in our market looking for distribution partners.
"We never seriously thought about organising this year's edition in a hybrid form," continues O'Shea, who is now in her 12th year as Head of DOK Industry. "We didn't want to have a two-class society of people who were maybe able to travel from within Europe to Leipzig versus those from outside of Europe who wouldn't be able to come."
The main elements of previous DOK Industry editions are in place again for the 2020 edition, starting with the programme's flagship, DOK Co-Pro Market, which has seen more than 300 submissions whittled down to a final selection of 36 projects from 33 countries. The projects will be presented in more than 1,000 online individual meetings over the first two days of the festival on 26 and 27 October.
"There are traditionally several projects from Eastern Europe and we also have a project from Vietnam [Quang Nha Nong's Baby Jackfruit Baby Guava] at the Co-Pro Market for the first time and one from Japan [Cheng Herng Shinn's Dear Juliet]," O'Shea notes.
The line-up of projects looking for potential partners also includes Newcastle-based producer-director Maria Caruana Galizia's How to Bring Down A Government about the fight for justice for the Maltese investigative journalist Daphne Caruana Galizia who was assassinated three years ago; filmmaker Svetlana Stasenko's Who Killed Alex Chernyshov? about mafia machinations and corruption in today's Russia; and Taiwanese-American filmmaker Daniel Chein's Sonsplitter, portraying a German Turk dancer in the internationally renowned Tanztheater Wuppertal Pina Bausch.
More than 175 industry professionals will be taking part in the invitation-only event, including 85-plus international decision-makers; up 10% on last year. Moving to the digital space has also meant that the organisers have been able to open the Co-Pro Market to producers without projects who are looking for new additions for their slates.
The DOK Industry Programme will again feature the rough cut presentation DOK Preview Germany, offering a platform for eight German documentaries seeking international distribution partners. Eight European training initiatives, including Eurodoc and EsoDoc, will come together for the DOK Preview Training to showcase another eight works in progress from as far afield as Canada and Georgia.
Additionally, the DOK Short n' Sweet section will give seven filmmakers an opportunity to give three-minute pitches of their short documentary projects to an international panel of buyers and distributors.
"Operating in the digital space this year has also presented us with new opportunities for expanding the range of the Industry Programme," O'Shea says.
New innovations
One of the innovations for 2020 is the series of DOK Industry Podcasts, produced to amplify industry-relevant perspectives beyond the screen.
O'Shea and her team worked in collaboration with Toni Bell's podcast What's Up with Docs, the Programmers of Color Collective (POC2) activist group and film industry curator Themba Bhebhe to devise nine podcasts addressing issues such as the decolonisation of the film industry, discrimination against and resistance by indigenous filmmakers and filmmakers of colour, and story ownership.
Guests featured in the podcasts include David Hernández Palmar of The Wayaakua Indigenous Audiovisual Foundation of Venezuela, French filmmakers Euzhan Palcy and Alice Diop, and Jheanelle Brown of Los Angeles Filmforum.
"What's more, we have a slate of new 'work in progress' presentations by our partners from Chiledoc, the Croatian Audiovisual Centre, Doc Nomads, the Prague-based training initiative Ex Oriente, the International Emerging Filmmakers Talent Agency (IEFTA), and Polish Docs," adds O'Shea. "And there will be a greater focus on organising individual meetings between rights holders and decision-makers.
"One of the most interesting things about the pandemic situation for festivals is that it has given us more opportunities for collaboration than were ever possible before," she adds, singling out Sheffeld Doc/Fest and Co-Pro Israel for "being particularly generous with their knowledge because their formats are very similar to ours."
Meanwhile, O'Shea is already looking at what may lie ahead for DOK Industry after this year's edition. "We had originally planned to extend the Co-Pro Market to include documentary series this year," she explains. "But, because of the pandemic conditions, we decided that the most important thing to do was to salvage the things we are really good at, and that our beneficiaries and target groups need the most. This new development with series will most likely now happen from 2021."