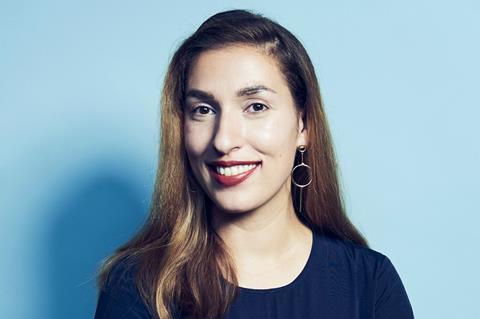 The future of the film industry will be under the spotlight at the first-ever Explorer Conference at Filmfest Hamburg on Friday September 27. Under the banner '2024 – Producing for Cinema, Streaming and TV', the half-day event is aimed at producers, creatives, financiers and people involved in film policy.
Taking place at the Kunsthalle Hamburg, participants will discuss new trends while tackling the challenges and highlighting the opportunities presented by a shifting film industry, with an eye on the future.
Erwin M. Schmidt, managing director of the Producers' Association, said the event was created out of 'fireside chats' that have been held by his organisation in recent years.
"At meetings of the Producers' Association, we always have one fireside chat or panel that is open to non-members and addresses larger issues for the industry," said Schmidt. "The high level of interest in those gave us the idea to scale that format and we immediately had a large number of sign-ups, to the extent where we've had to move to a bigger venue.
"What we would like to achieve as a sense of orientation for producers. There are so many questions that need answers and we hope this conference will help the production community get a grip on changes happening right now."
Schmidt said this "pilot" edition will be aimed at the German-speaking market, although there will be sessions conducted in English where international participants are involved. But he added that the plan is to expand the conference next year, opening it up to the international market with the potential for workshops and parallel speaking slots, providing even more choice to attendees.
Meeting the challenges of the future
The opening keynote will deal with the "digital disruption" impacting numerous industries and will be delivered by Tijen Onaran, an entrepreneur and podcaster who is committed to the networking and visibility of women in the digital industry through her initiative Global Digital Women.
Attendees will also hear from media analyst Johanna Koljonen, who will present key issues from the sixth-annual Nostradamus report. First presented at Goteborg's Nordic Film Market in February, the report examines the uncertain future of public funding, the major shifts in the streaming market and the need for a debate on technology among other issues.
The closing session of the conference will discuss the impact of streaming services and pay-TV on filmmaking, with panelists including Letterbox Filmproduktion producer Lisa Blumenberg, Sky Deutschland senior vice president of original production Marcus Ammon and writer-director Cüneyt Kaya.
The Explorer Conference is organised by the Producers' Association, with the support of Hamburg-based regional fund Filmförderung Hamburg Schleswig-Holstein (FFHSH). Helge Alberts, managing director of FFHSH, said: "In recent years, the environment of our production landscape has changed rapidly. With the accumulated expertise of the speakers and organisers, we want to make the Explorer Conference a fixed point for forward thinkers from film, tech and politics."