Senior US critic for Screen, Grierson has written for the title since 2005. Based in Los Angeles, he also contributes to New Republic and Rolling Stone.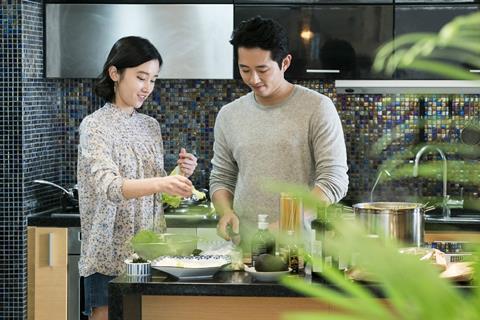 Read more: Screen's critics pick best films of 2018
Top five
1. Burning
Dir: Lee Chang-dong
A film full of mysteries, Lee Chang-dong's drama explores all that's unknowable: the riddle of attraction, other people's secrets and our own inexplicable behaviour. Burning is a love story, a thriller, a societal critique and, ultimately, a tragedy, but it's guided by its three remarkable central performances.
Contact: Finecut
Read Screen's review here.
2. Annihilation
Dir: Alex Garland
Alex Garland confirms he is one of science fiction's most poetic voices with this visionary post-apocalyptic meditation. Paramount unceremoniously dumped Annihilation onto Netflix outside most of the US — the latest evidence of studios' aversion to risk-taking work.
Contact: Netflix
Read Screen's review here.
3. Cold War
Dir: Pawel Pawlikowski
The Ida Oscar winner honours his parents with this semi-autobiographical tale of an artistic couple's romantic anguish.
Contact: Protagonist Pictures, mk2 Films
Read Screen's review here.
4. Widows
Dir: Steve McQueen
A crackling entertainment infused with social commentary and a clear-eyed perspective on how women get marginalised, Widows turned the heist thriller into a portrait of grief, class and rebirth.
Contact: 20th Century Fox
Read Screen's review here.
5. ROMA
Dir: Alfonso Cuaron
Immersive and delicate, ROMA conjures up the past while trying to make sense of it. Alfonso Cuarón creates a world so real and yet so ephemeral — is this why people compare movies to dreams?
Contact: Netflix
Read Screen's review here.
Best documentary
Amazing Grace
Dir: None credited
Fans of gospel music and Aretha Franklin have long dreamed of seeing the footage Sydney Pollack shot during the Queen of Soul's recording of her titanic 1972 live album Amazing Grace. After years of legal wrangling and Franklin's passing in August, that documentary now emerges as an electric snapshot of musical history in the process of being made.
Contact: William Morris Endeavour
Read Screen's review here.
Overlooked gem
Her Smell
Dir: Alex Ross Perry
Reteaming with his Queen Of Earth star Elisabeth Moss, writer/director Alex Ross Perry crafts an even more extreme portrait of a woman on the verge of a nervous breakdown. Her Smell follows its protagonist into a hell of her own making — and then floors us with its transcendent ending.
Contact: Voltage Pictures
Read Screen's review here.