Mexican filmmaking talent has been taking the festival world by storm for many decades. Established modern masters such as Alejandro G Inarritu, Alfonso Cuaron and Guillermo del Toro need no introduction and have been followed by the likes of Michel Franco and Carlos Reygadas.
In the past few years new names have broken out led by Tatiana Huezo (Prayers For The Stolen), Fernanda Valadez (Identifying Features) and Fernando Frias (I'm No Longer Here), and the procession continues with an exciting class of filmmaking talent that has already shown their mettle with acclaimed debuts.
Screen profiles five of these emerging creative forces who, whether they are wedded to a distinct arthouse aesthetic or rooted in genre with a specific viewpoint, have recently been thrilling festivals and film lovers.
Lila Aviles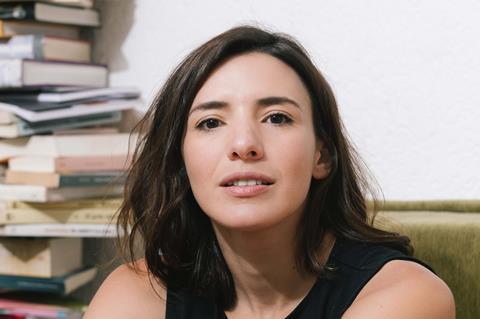 Aviles impressed critics and audiences with her feature directing debut The Chambermaid (La Camerista) when it premiered at Toronto 2018, and early followers will be delighted to learn they will not have to wait much longer for the follow-up.
Her debut feature, which followed the life of a maid at an upscale hotel, was financed by the now-defunct Foprocine fund and sold around the world by Alpha Violet (Kino Lorber took US rights). It won a 2019 Silver Ariel for best first film at Mexico's equivalent of the Oscars and was chosen as the country's Oscar submission for 2019.
Feature number two, Totem, is in post-production. The Mexican co-production with Denmark and France is lead-produced by Aviles' Limerencia Films and backed by Imcine, CNC and the Danish Film Institute. It received an HBF+Europe: Minority Co-production Support grant through French co-producer and sales agent Alpha Violet, and a grant from the Hubert Bals Fund administered by International Film Festival Rotterdam.
The story is understood to centre on a young girl navigating a world of adults and her relationship with her father. "It's really different [from The Chambermaid]," the Mexico City native says. "I want to be like Agnes Varda — to continue filming and changing."
Besides the late French legend, Aviles admires John Cassavetes, Stanley Kubrick and Argentina's Lucrecia Martel. "She's a heroine. When I saw [2001's La Cienaga], I felt I could be a filmmaker." However, Aviles did not attend film school and initially worked in theatre and as an actress. "I was working in wardrobe, production design, wherever I could work," she says. "That was my school."
Her immersion in the craft and history of cinema came through regular trips to the renowned Cineteca Nacional México. "For me it's about people," she says of story­telling. "I like films where characters are important."
Michelle Garza Cervera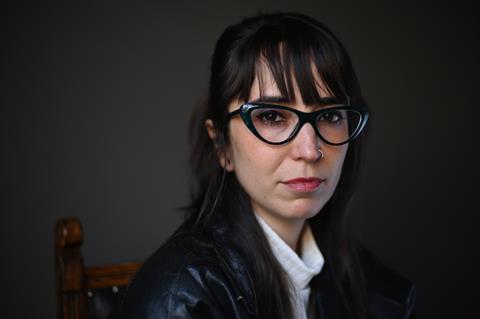 Garza Cervera is tearing through 2022. After her breakout horror film Huesera won two awards at Tribeca, she is developing follow-ups and has ambitions to direct in English.
Huesera went through Guadalajara's Co-Production Meetings in 2020 and was one of the last films to receive backing from Mexico's Foprocine fund before it closed, as well as support from Peru's Senor Z. The story of a pregnant woman assailed by occult forces has also played Fantasia, Bifan and Neuchatel. XYZ Films handles international sales and will release in the US.
The Mexico City native graduated from the respected, state-backed Centro de Capacitacion Cinematografica film school and got her MA in film directing from Goldsmiths, University of London. Huesera's influences range from Roman Polanski's Repulsion, Rosemary's Baby and The Tenant to Nicolas Roeg's Don't Look Now, and is inspired in part by a love Garza Cervera shares with co-writer Abia Castillo for comic-book series Love And Rockets by the Hernandez brothers.
The filmmaker states her admiration for directors Jennifer Kent, Lynne Ramsay, Lucrecia Martel and Sally Potter, and cites Guillermo del Toro as a formative influence. "I've watched every masterclass he's given."
Garza Cervera and Castillo are opening their development company office any day now and have two Spanish-language feature projects in the works. That Summer In The Dark is set up with El Estudio, Morbido and Vision Entertainment, and is based on a short story about teenage friends obsessed with US serial killers; Palizada, a co-production with Mexico's Piano (Triangle Of Sadness), has alien invasion elements and tells of a grandmother-granddaughter relationship.
Garza Cervera also hopes to make an English-language horror project with a salsa dance theme, The Tyrant Woman. "It's in my plans," she smiles.
Natalia Lopez Gallardo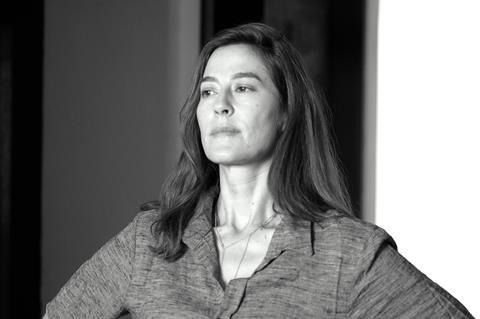 Mexican-Bolivian filmmaker Lopez Gallardo's Robe Of Gems debuted at the Berlinale this year and confirmed her as an unflinching artist capable of summoning powerful dreamlike passages.
The story of three women from different walks of life caught up in Mexico's tragic cycle of violence has toured festivals ever since, with Lopez Gallardo recently introducing it in person to audiences at Melbourne International Film Festival. Visit Films handles sales and US rights and select territories are available.
Lopez Gallardo switched from pursuing a degree in architecture to study film at Mexico's Centro de Capacitacion Cinematografica and was eager to get going. She made a name for herself as an editor, working on the likes of Amat Escalante's Heli, Lisandro Alonso's Jauja and Post Tenebras Lux by husband Carlos Reygadas.
"I still love to edit because it's a very cerebral practice and very analytical," she says. "You have to observe every detail. It keeps me very awake."
Robe Of Gems has given Lopez Gallardo the directing bug, however, and she is already researching and writing her second feature, which will take place in the jungles of Veracruz and touch on themes of faith and the work of a mid-century Spanish mystic and scholar. "I want to insert Santa Teresa de la Cruz in our world today."
Lopez Gallardo cites the work of Robert Bresson, Andrei Tarkovsky, Ingmar Bergman, Lucrecia Martel and Reygadas as key influences. She also hopes to collaborate on a TV project with genre specialist M Night Shyamalan, after it was delayed due to logistical reasons.
Juan Pablo Gonzalez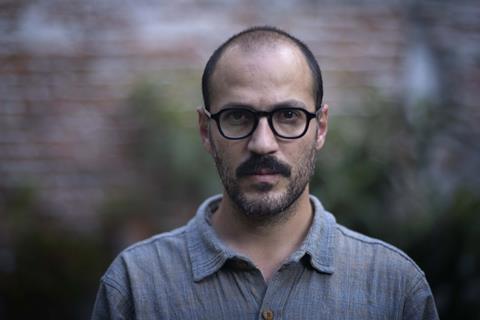 As the director of Dos Estaciones, one of this year's most lauded fiction debuts at Sundance, Gonzalez announced his arrival to a broader global audience after years in the documentary field. Prior to the drama about a businesswoman running an ailing tequila factory in the Jalisco highlands, Gonzalez made documentary shorts and the "medium-length" non-fiction Cabballerango, about the impact of a suicide on villagers.
Inspired by the work of the late Felipe Cazals and, in particular, his 1976 feature Canoa, a verité-style re-enactment of an episode involving a lynch mob, Gonzalez adopted a hybrid approach for Dos Estaciones. He started writing in 2017 and shot in his hometown Atotonilco el Alto during the pandemic with backing from the defunct Foprocine.
"We would shoot documentary footage, rehearse with the actors and non-actors, and rewrite," he says. Luxbox handles sales and The Cinema Guild acquired US rights. Dos Estaciones screens in San Sebastian's Horizontes Latinos sidebar.
The Jalisco-based filmmaker studied film at the University of Texas at Austin. He teaches film directing at CalArts in Santa Clarita, California and co-founded production company Sin Sitio Cine, through which he is lining up two features. One is US-based sci-fi A Portal; the other is drama La Medida Del Tiempo, set in Atotonilco el Alto and slated to star Teresa Sanchez (Dos Estaciones). "It's about an outsider and how she sees this place."
Gonzalez credits Iranian cinema giant Abbas Kiarostami with how he sees film. "He's had a massive influence on my work and how I see life."
Rodrigo Ruiz Patterson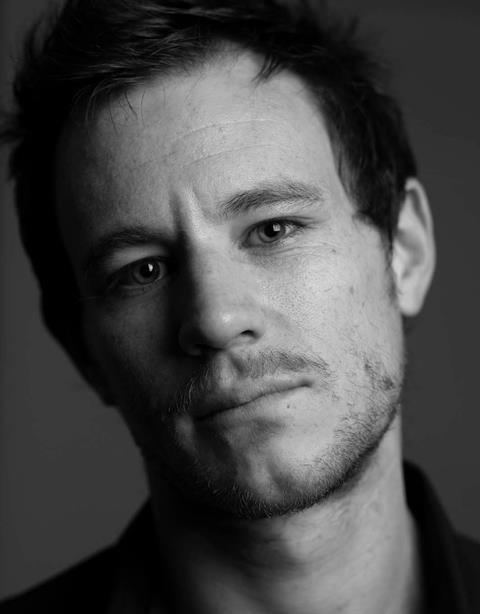 Ruiz Patterson's feature debut Summer White (Blanco De Verano) premiered at Sundance in 2020 and he travelled to Park City, Utah with cast and crew for the celebration. What he could not have known was that the world would shut down less than two months later, dashing hopes of theatrical release and more festival play.
"The film suffered a bit from the post-pandemic thing," the writer/director says of the story, represented by Visit Films, about a sullen adolescent who must adapt to life with his mother's new lover.
Yet Ruiz Patterson was undeterred and has kept busy, as he has done ever since he left high school and immediately started working as a production assistant before being accepted to study film at Centro de Capacitacion Cinematografica.
He is currently writing the screenplay for his follow-up feature The General's Daughter (La Hija Del General). Set up at Gael Garcia Bernal and Diego Luna's company La Corriente del Golfo, it has been invited to take part in this year's San Sebastian Europe-Latin America Co-Production Forum.
The project went through last year's Morelia Sundance Screenplay Lab in Mexico and is a character-driven drama set during the Mexican Revolution in the early 20th century. While not specifically about the historical event, Ruiz Patterson says the drama centres on "an unexpected friendship between two very different women on a journey into the deserts of northern Mexico".
"I am always looking for the humanistic side of stories," offers Ruiz Patterson, who cites John Cassavetes and the Dardenne brothers among his favourite filmmakers. "I am really into character-driven films."