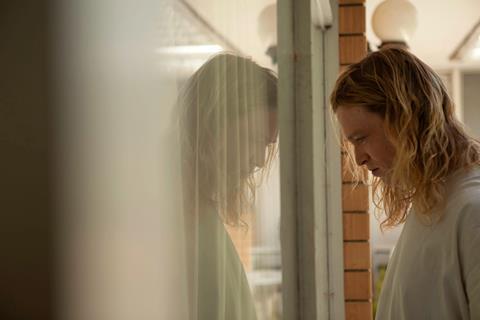 Justin Kurzel's Nitram is the first Australian film in Competition since 2011. It was written by Shaun Grant on spec after a decade mulling over aspects of the biggest gun massacre in Australian history. But it was several shootings in Los Angeles in 2018, close to where he was then living, that drove Grant to settle on an approach and complete a first draft.
Mass shootings are not part of Australian contemporary culture, and it was extremely shocking when Martin Bryant murdered 35 people at Port Arthur in the island state of Tasmania in 1996. Port Arthur was then and is still a tourist attraction, but it was a penal colony in the 1800s. According to Nitram producer Nick Batzias, the creative team wanted to understand what happened, and the film is told from the point of view of the 28-year-old perpetrator — currently serving 35 life sentences — while never seeking to excuse or apologise for him. The credits on Nitram (Martin spelled backwards) roll before any shooting occurs.
US actor Caleb Landry Jones plays Bryant, Judy Davis and Anthony LaPaglia his parents, and Essie Davis (who is married to Kurzel) his unlikely friend. "Caleb has an otherworldliness that's quite special and his work in the film is sublime," says Batzias, who produces Nitram alongside Grant, Kurzel and Good Thing Productions business partner Virginia Whitwell. The pair founded Good Thing in 2018, with Batzias arriving from Madman where he had worked for 15 years, setting up the company's now defunct production arm.
Sensitive subject matter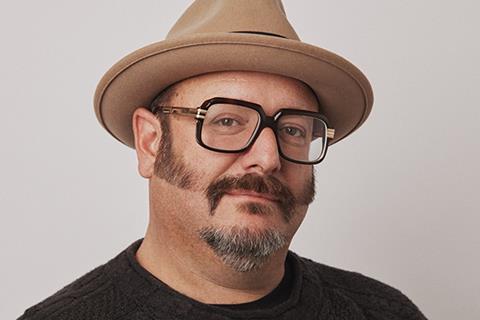 The creative team was nervous going into Nitram and knew opposition was inevitable. Objections hinged on the pain of the families. "The media is always happier when the conversation is spiky rather than mature," says Batzias. "We are not shirking away from what we made, we are proud of it, but we are not going to force it down people's throats either. We will put it out with restraint, sensitivity and elegance."
Financing came from Australian SVoD Stan, Melbourne International Film Festival's Premiere Fund, the Producer Offset — a 40% tax rebate for local films — and a portion of the key creators' fees. Wild Bunch International is handling sales, while Madman Entertainment has Australian rights. Neither Screen Australia nor Film Victoria provided funding.
It is unusual for an independent Australian feature with a reputable sales agent and local distributor attached to go into production without this kind of federal and state financing. It is also unusual given the filmmakers' Cannes successes: Snowtown, the feature debut for both Grant and Kurzel, played in Critics' Week in 2011, while Kurzel's Macbeth was in Competition in 2015. Like Nitram, Snowtown's narrative was sparked by harrowing real-life violence and death.
"It was disappointing those [funding] boards decided that certain areas are taboo for artists to explore," says Batzias. "It made us feel we couldn't be trusted with the material. From the first draft, the material was approached very sensitively.
"Our hope is that it leads to conversations around gun control and how, as a community, we look after those who are disenfranchised and outliers," he continues. "The ease with which the perpetrator could get his hands on weapons in 1996 was alarming. But the film is not obtuse. It doesn't stand on a soapbox, beating its chest."
The presence of weapons in the story helped attract international interest, according to the producer. Australian gun laws were quickly tightened after the tragedy.
The financing challenges meant Nitram's budget was less than initially planned, and it was also caught up in the pandemic. The four-week shoot, which included three six-day weeks, took place in Geelong, near Melbourne, with the 60 cast and crew living, eating and working together in a bubble under Covid-19 regulations. "We tested everyone on a Saturday, they isolated until they got their tests back, then we'd all have dinner together on Sunday and start work on Monday," says Batzias.
The producer says Nitram was a logical creative step for Good Thing, given Kurzel's auteur status and the company's interest in projects that have something to say. "It was never going to be a true-crime retelling," he says. "It was always going to ask, 'How can we change things that need to be changed?'"
At Cannes, Good Thing is talking to potential partners about a feature adaptation of Heather Rose's novel The Museum Of Modern Love; feature documentary Richard Bell: War & Order; and several TV projects including the anthology Terra Australis, and an adaptation of musician Nick Cave's first novel And The Ass Saw The Angel, which Kurzel is attached to direct.