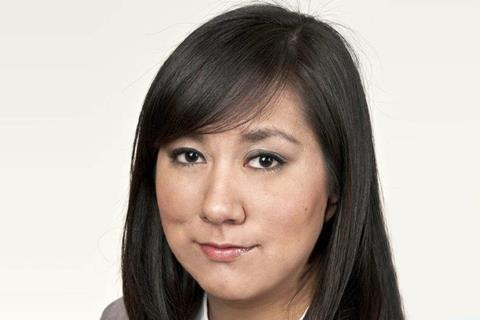 Sales manager, Media Luna New Films
Studied commercial relations at Universidad Latina de America in Morelia, Mexico
Gained a master's in international management at Leipzig University of Applied Sciences, Germany
Joined Media Luna in 2018
As introductions to the film industry go, Mexico-born Calderon had something of a baptism of fire when she joined Media Luna just a month before Cannes in 2018.
"It was quite a shock to the system, but I certainly got to see what preparations for a market entail in a very short time and to appreciate how much passion and energy there is to filmmaking," she recalls.
Media Luna CEO Ida Martins has been a mentor to Calderon, who initially worked on marketing the company's films before moving into sales. "She has always taught me to think first about what the solution could be rather than become overwhelmed by a problem, to always think outside of the box and in a practical way."
Calderon is looking forward to presenting Media Luna's upcoming genre title The Preacher — the story of a swindler who exploits a girl claiming to have visions of the Virgin Mary, directed by Tito Jara H — to buyers and festivals. "I've been accompanying the project since script stage and through the different edits," she says.
Another personal highlight in the company's line-up is Benjamin Martins' drama The Shadow Hour, based on the fate of hymnist Jochen Klepper and his family who took their own lives in 1942 under the Nazis' persecution of Jews and mixed marriages. Calderon also cites the new director's cut of Iranian filmmaker Majid Barzegar's The Rain Falls Where It Will, which premiered in International Film Festival Rotterdam's new Harbour competition in June.
Contact: cinthya@medialuna.biz