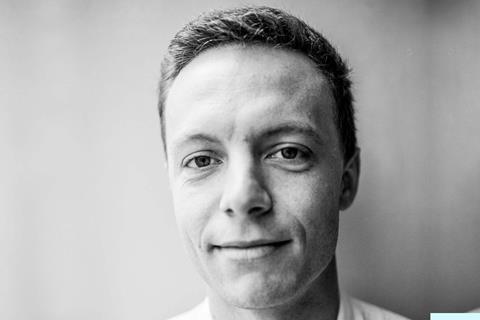 Head of acquisitions, New Europe Film Sales
Studied film and media studies at the University of Lodz
Completed post-graduate studies at the University of Warsaw in 2016
Held multiple roles at Warsaw International Film Festival including as a programmer
Luczaj has several years' experience as a programmer, has worked in production and sits on the selection committee for International Film Festival Rotterdam's Cinemart. He also reads for TorinoFilmLab and When East Meets West, and is an acquisition consultant for Anton Corp. But his main role is at New Europe Film Sales, overseeing the Warsaw-based sales company's acquisitions and development slate. The 31-year-old exec follows his intuition when it comes to acquisitions. He talks of his admiration for the arthouse cinema championed by Gutek Film in Poland when he was growing up, but realised he could not let sentiment sway his decisions on arriving at New Europe in late 2016.
"The toughest lesson I learned is that the films I used to love, they don't perform," says Luczaj. "I have a hardcore arthouse heart [but] the little gems I admire at smaller festivals don't really go to theatres. That was a big lesson for me, to realise what the market can swallow."
He cites New Europe CEO Jan Naszewski as "a great guide" who has taught him how to analyse scripts and understand "what kind of buyers go for what". Luczaj's recent projects include Valdimar Johannsson's Lamb, which will premiere in Cannes' Un Certain Regard. "I love that we spotted it at the right moment and the right place before all the big players were in the game," he says.
Contact: marcin@neweuropefilmsales.com