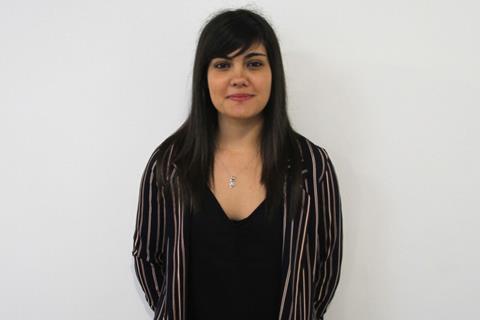 Head of distribution and sales, Begin Again Films
Studied journalism and film at Madrid's Rey Juan Carlos University
Joined Begin Again Films in 2016
Attending her first on-site Cannes market in 2021
After studying film at university, Abbas still co-hosts a radio programme about movies in her spare time. Her day job, however, is to make sure independent cinema reaches theatres and audiences.
Abbas joined Madrid-based sales and distribution company Begin Again Films in 2016, and was promoted to her current role three years ago. With its all-women team led by Gloria Bretones, and a business model that combines distribution as well as sales, Begin Again is aiming to expand its international footprint and will attend Cannes in force this year, with Abbas joining the partners.
They have their eye on new talent and Latin American cinema after handling titles including Song Without A Name by Melina Leon (Directors' Fortnight, 2019) and Again Once Again by Romina Paula, winner of San Sebastian's Horizontes Latinos section. A turning point for the company has been Spanish documentary The Year Of Discovery, Goya award winner in 2021 for best documentary and best film at Mar del Plata Film Festival in Argentina, which was acquired at development stage.
"These are challenging times for theatrical distribution but we used lockdown to rethink our strategies," says Abbas. "One of them was to start an association called Próxima, with other small and medium-sized distribution companies in Spain, to push for more presence in the media and in education to nurture future audiences."
Contact: sonia@beginagainfilms.es