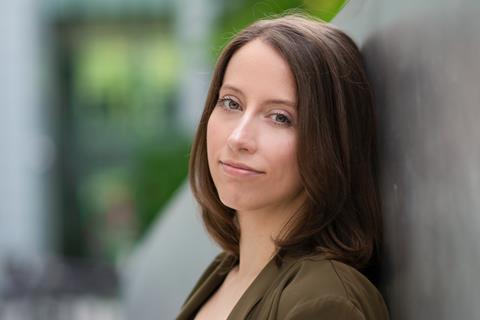 Theatrical sales & production manager, Cinemien Deutschland
Studied film at the University of Frankfurt and digital media at the University of Applied Sciences in Darmstadt
Set up casting/talent agency Null-8-17 in 2015
Joined Frankfurt-based distributor Pro-Fun Media in 2019
Tümmler first set her sights on working for Frankfurt's Pro-Fun Media — with its focus on LGBTQ+ films — when she was studying at the city's university. She seized the chance once a position arose in spring 2019. Since she joined the company, Pro-Fun has teamed up with Dutch distributor Cinemien to distribute films theatrically as Cinemien Deutschland in Germany, Austria and Switzerland.
Describing herself as a "complete newbie" to the world of distribution, Tümmler is especially grateful to the company's director of acquisitions Axel Schmidt for his practical advice, as well as to her supervisors at Cinemien's headquarters in the Netherlands, "who especially helped me to understand how important it is to find a good balance between your own aspirations for a project and its marketability".
Tümmler's biggest project so far has been Xavier Dolan's Matthias & Maxime, which is now set for a theatrical release on July 29. "I was involved in almost everything regarding this project, from material co-ordination, to re-editing of the trailer, supervising the dubbing process, selling the film to the cinemas and promoting it to our audience. So the movie is very special for me," she explains.
Contact: stella@cinemien.nl