Albanian director talks funding challenges and retaining artistic independence with his debut feature.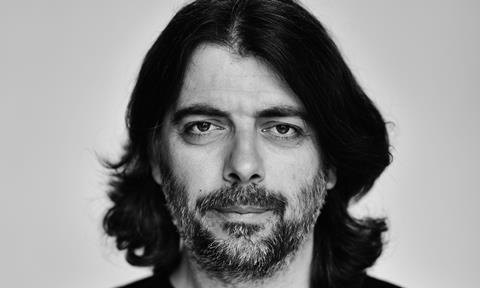 Albanian filmmaker Gentian Koçi came to international prominence in 2012 with the mid-length documentary Not A Carwash, which was a hit at Hot Docs and Sheffield Doc/Fest.
His first feature, Daybreak, premieres in competition at the Sarajevo Film Festival on Sunday (Aug 13) and plays again Monday (Aug 14).
A co-production between Koçi's own Artlab Film and Greek company Graal Films, the film tells the story of Leta, a young woman in a difficult financial situation who has to break her own moral rules so she and her one year-old son can survive.
Screen: Where does the idea for the story come from?
Gentian Koçi: Human relationships and their deep complexity have always fascinated me. The story relies on two female characters, a young single mother, Leta, and a bedridden woman, Sophie.
I wanted to tell a story of a young single mother who fights everyday for her survival and her son's. She's a very strong personality.
Due to the liminal situation in which she finds herself, she has to face her own inner fragility and, by consequence, her own limits.
When I observe people struggling every day with their uncertain economic security, when I see their loneliness and exhaustion, I keep asking myself how they could possibly react in a situation where there seems to be no other possibility. These sensations and observations inspired Daybreak.
How did you cast your two lead actresses?
I made a lot of casting auditions for the main role and when I saw the video audition of Ornela Kapetani, I thought she would be perfect for Leta's character. We closely worked together to portray this difficult character.
Suzana Prifti in the role of Sophie embodies the poetic atmosphere of the film. She plays a very difficult role, which she incarnates wordlessly, but expressively.
Most of the film takes place in interiors. Why did you opt for such an approach and how did you work on the mise-en-scène?
The way in which characters deal with space is one of the most important visual components for me. The film is set mostly in indoor locations, which allows the camera to get closer to the characters, to penetrate progressively into their psyche and the development of their relationship.
While I was writing the script, all the time I was thinking of a very meticulous camera capturing meticulous details and adopting the characters' perspectives. I wanted to balance what we should see and what we shouldn't, whilst adopting a realistic approach. In terms of style, I believe that the daily repetitive movements of the characters and the minimal and intense dialogue exchanges condense emotions in a strongly cinematic way. They help the gloominess of the story unfold progressively.
How did you fund the project?
Before I applied for public funds, I presented the project in three co-production markets (Sarajevo CineLink in 2014, Connecting Cottbus, and the Euro-Mediterranean Co-production Forum-Apulia Film Commission) which helped me to develop it artistically and financially. These markets gave the project an international visibility.
After I came back from Sarajevo's CineLink in 2014, I got in touch with Konstantina Stavrianou and Rena Vougioukalou at Graal Films in Athens. They liked the script a lot, and since then we have been in the same boat.
The project raised public funding from the Albanian National Center of Cinematography, the Albanian Ministry of Culture, the Greek Film Center, Eurimages, the SEE Cinema Network, the Municipality of Tirana, and the Albanian Public Television.
The most persistent struggle during the process was to keep a high artistic level by working with professionals, while having a low budget. And I think we managed to do it.
How do you see the current situation in Albanian production? In the last few years there have been more feature films from Albania than previously, and most of them have been co-productions.
It is true that in these last years, Albanian film budgets and film productions have increased. However, the budget of the Albanian National Center of Cinematography is still low.
It remains difficult for Albanian cinema to compete with high-budget films in European and international markets. This is one of the reasons why international co-productions are necessary to finalise a film project. In my case, I can say that without my Greek co-producers I would have not managed to conclude this project. Co-productions are much richer in terms of artistic collaborations and are more viable financially. I believe that in cinema, public funding and co-productions help authors to keep their artistic independence.