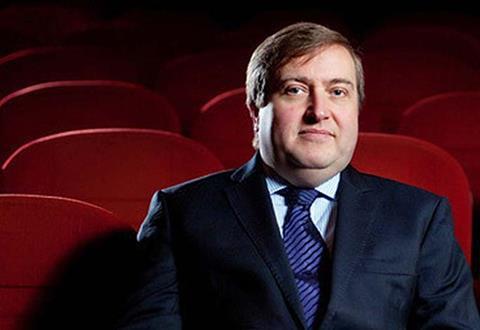 Glasgow Film Festival co-director Allan Hunter reflected on the 16th edition, which drew record audience numbers and a surprise guest in Simon Pegg, as an indirect result of the coronavirus outbreak.
Can you talk about how you feel this year's festival has gone?
Going into this year, I felt it was a diverse, wide-ranging programme and wondered if audiences would come out… and they have. They're up for any challenge. As part of our retrospective programme, we had 260 people come to a free screening of Andrei Tarkovsky's Stalker. They were queuing out the door.
We also had to put on a third extra screening for Michael Caton-Jones' Our Ladies, which we expected to be popular due to its Scottish connections, to cope with demand. Our sell-out screenings also included the UK premiere of the black and white version of Parasite.
What have been the biggest challenges have been this year during the festival?
We wondered if people would still want to travel, due to coronavirus, and one or two people have been in touch. But it's been business as usual. There's also been a lot of work to get people to see less high-profile films as we want our guests to have a full house. But compared to two years ago, when we were hit by [winter storm] the Beast from the East and there were no flights or trains (when guests couldn't get here and those that did couldn't leave), it's been plain sailing.
Did you have a plan if there were cases of coronavirus in the city or festival itself?
We have been following the situation and government instructions. And at every staff meeting it was "wash your hands". We had a couple of guests from Japan who cancelled as they felt it wasn't prudent to travel at this time. But the fact Mission:Impossible shut down production in Italy meant Simon Pegg was able to attend for Katharine O'Brien's Lost Transmissions on Saturday (February 29).
What are your personal highlights of this year's festival?
The guests this year have been delightful. Ingvar Sigurdsson, star of A White, White Day, was wonderful - so relaxed and laid-back. And Jurgis Matulevicius' Lithuanian film, Isaac, went down very well with a sold-out screening. If I were a distributor, I'd buy that one.
Are you already having thoughts as to how you might develop the festival further next year?
We already have our eye on films that are going into production. And next year is the centenary of the birth of actress Deborah Kerr, who was born in Glasgow, so we may look to mark that.