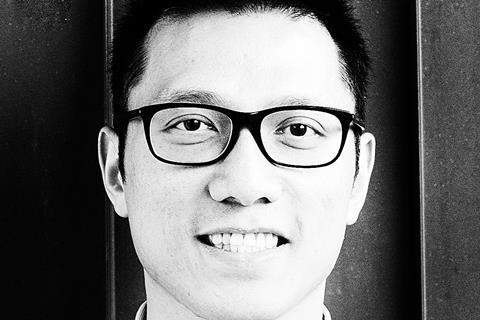 After the Covid-19 oubreak pushed last year's Filmart from its usual March slot into August, Hong Kong-Asia Film Financing Forum (HAF) joined it in holding a first-time, hurriedly-adapted online edition.
With the pandemic still ongoing, the project market's 19th edition is again taking place online, from March 15-17, with some new modifications using what organisers have learned.
"Last year was the first that HAF ran digitally via Filmart's platform," says HAF manager Matthew Poon. "The platform we used did not fully cater to the needs of our guests and filmmakers so we decided to construct a new one that can save the hassle of multiple log-ins to different links.
"This year, we use Zoom… and have merged it with our appointment system that our guests and filmmakers are already familiar with. Guests only need to log in once to the system and then can get access to all project info, schedule meetings with projects and later conduct online meetings via the same webpage.
"To take advantage of this," adds Poon, "the team [is reaching] out to guests who normally cannot attend the physical HAF to meet with our filmmakers online. We hope that this can help facilitate more interesting and fruitful meetings for our guests and filmmakers."
Organisations that have registered for this year's event include Berlinale Forum, Cannes Film Festival, Showbox, Rediance, mm2, Emperor Motion Pictures, The Walt Disney Company, Modern Cinema Laboratory, Arte, Diaphana, Doclisboa, International Film Festival Rotterdam (IFFR) and Seoul Film Commission.
Selection
On this year's selection, HAF director Jacob Wong says: "As usual, we have a mixture of people who are established and new to the game. But I think, this year, we have a little more established people than in previous years – people who have been to major film festivals or won awards from HAF."
The projects include the latest by filmmaker Cai Chengjie, whose debut feature The Widowed Witch won a Rotterdam Tiger Award in 2018, as well as best narrative feature and best director at China's First International Film Festival. His HAF project, Splash, is about a convoluted series of events after a graduate student gets sexually assaulted while drunk.
He is joined by Hur Jin-ho with The Dinner, a Korean adaptation of Herman Koch's Dutch novel of the same name; Wang Bing with I Come From Ikotun, a France-Hong Kong co-production centred on Nigerian immigrants to China during the Covid-19 crisis; and Naomi Kawase, who is producing Daichi Murase's Beyond The Fog, which follows the only child to have been born in 24 years in a remote village in Nara.
Ning Hao, who is producing Xu Lei's The Peacemaker, was last at HAF in 2016 with Wen Muye's Dying To Survive, which Wong notes was not picked up at HAF at the time but went on to become one of China's biggest box-office hits.
Although much has been made of all the writing and developing filmmakers say they have been doing during the pandemic, Wong says it does not seem to have affected the quality of submissions this year.
Speaking from decades of experience, he explains: "There is this thing about projects. We receive 300 projects and probably there are 20 that are acceptable. We receive 600 projects, and out of those 600, about 20 are acceptable.
"If you are serious about your work, you are always developing and writing," he continues. "If you have [the mentality] that 'maybe if I have the money I will do it, but maybe not if I can only get less', then you will never make a film. You have to be serious and a little bit crazy: 'If I don't do this, I will f—ing die.' Otherwise, it's a job – it's not a calling."
Recent HAF projects that have attracted international attention include Chinese filmmaker Zheng Lu Xinyuan's debut feature The Cloud In Her Room, which won last year's Tiger Award at IFFR 2020. It was in HAF's Film Lab 2018 at project stage.
Also, Pushpendra Singh's Indian film The Shepherdess And The Seven Songs, which played in Berlinale's inaugural Encounters competition last year, was a HAF 2018 project that was also selected for HAF Work-In-Progress (WIP) in 2019.
Other previous WIP titles include Han Shuai's Chinese coming-of-age story Summer Blur, which won the Fipresci award at last year's Busan International Film Festival after participating in HAF 2020; CW Winter and Anders Edstrom's documentary The Works And Days (Of Tayoko Shiojiri In The Shiotani Basin), which won best film in Berlin's Encounters competition last year after participating in WIP 2019 as Occident's March; and Yoichiro Okutani's Japan-US-France co-production Odoriko, which was in IDFA's competition for feature-length documentary after winning HAF's first WIP documentary award as a Japanese project in 2019.