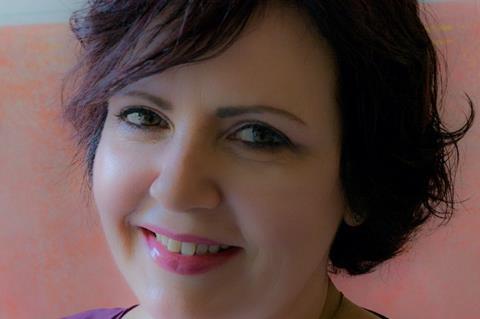 HBO Max has underlined its commitment to documentary-making in Europe as the company settles into a new rhythm following the transformation of its parent company to Warner Bros Discovery.
"We will continue making documentaries in most of our territories," says Hanka Kastelicová, HBO Max's VP of documentaries.
The news will reassure the European documentary production community as there have been widespread fears documentariess would suffer following the Warner Bros/Discovery merger earlier this year and the decision to combine HBO Max and Discovery+ into one service.
Kastelicová is the widely respected executive who has brought HBO into projects ranging from Romanian director Alexander Nanau's Oscar nominee Collective to Serbian filmmaker Mila Turajlic's IDFA winner The Other Side Of Everything.
Earlier this month, Kastelicová said she made a presentation of HBO's documentary successes and current slate to Priya Dogra, the HBO Warner Discovery boss for EMEA - and received backing to continue the work.
"I am really glad that we can keep doing the high-end documentaries we are good at," said Kastelicová.
Busy IDFA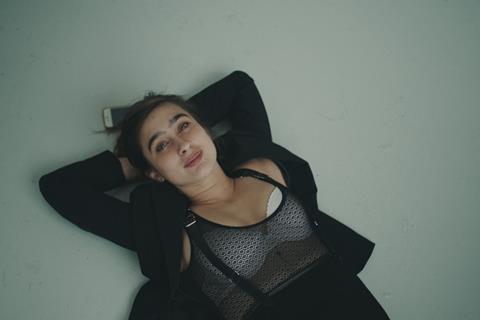 HBO is involved in several projects at this year's IDFA, among them Danish filmmaker Lea Glob's Apolonia Apolonia, a world premiere in international competition, and Hana Nobis' Polish Prayers. a world premiere in IDFA's Luminous section. The company has already boarded renowned Czech auteur Filip Remunda's Forum project, Love Exposed. It is also one of the supporters of Pawel Lozinski's The Balcony Movie, recently nominated for a European Film Award.
In eastern Europe, the emphasis will remain on feature documentaries. In Spain, HBO has concentrated more on TV documentary series, for example Dolores: The Truth About The Wanninkhof Case, directed by Noemi Redondo, and its Juan Carlos series, Saving The King, directed by Santi Acosta.
Prague-based Kastelicová confirmed HBO has film projects now in Poland, the Czech Republic, Slovakia, Hungary, Croatia and Bosnia. She also floated the possibility HBO might in future begin to work in the Baltic states.
One new Croatian-Dutch coproduction is Tatjana Bozic's People In My House produced by Magdalena Petrovic for Lewa Productions. HBO also backed Bulgarian doc, No Place For You In Our Town from Nikolay Stefanov, about die-hard football supporters in a struggling mining town.
Recent Hungarian projects backed by HBO include Julianna Ugrin and Márton Vízkelety's Holy Dilemma, about a Catholic priest with a secret in his private life. This premieres on HBO Max next week and has just won Best Hungarian Documentary Award at Verzio International Human Rights Documentary Film Festival.
HBO has the ability to fully finance projects, something it does with Spanish TV series. However, in Eastern Europe, the strategy is to coproduce.
"For Eastern European filmmakers, it is very important to have the opportunities to do these wide collaborations," Kastelicová said.
She added HBO is in talks with Oscar nominee Nanau about future collaborations.
Eastern Europe
HBO is involved in several eastern European projects which explore "gender, sexuality, edgy topics which cannot find homes with other broadcasters," said Kastelicová,
It has previously supported titles including Polish director Bogna Kowalczyk's Boylesque, about the experiences of an 82 year- old drag artist and his struggles in post-Soviet Poland that scfreened at Hot Docs in Toronto earlier this year.
HBO is also preparing and will fully finance aseries called Naked.Loud.Proud. about the LGBTQ community in Poland. It is directed by directed by Agnieszka Mazanek and Delfina Dellert, and produced by ZPR Media.
The company also has a Czech-Slovak coproduction Happy Man from director Soňa G. Lutherová, about a transgender man and his family. It is an AZYL Production through producer Hečko Marian.
In Romania, HBO has new doc My Muslim Husband, directed by Daniel Bărnuți, produced by Two Docs. This deals with prejudices towards the Muslim community in Romania.
Continuing its commitment to young directors at the start of their careers, HBO is supporting Marie Dvorakova's Far from Mikulov [working title] about the American dream of the photographer Marie Tomanová. The coproducer is Evolution Films, through producer Pavel Berčík. In 2017 Dvorakova won the Student Academy Award with her short colle
20 docs in the works
HBO has been making feature docs in eastern Europe since 2006. "The idea was to get closer to our subscribers by bringing them local stories," Kastelicová explained.
When she meets young directors from Eastern Europe, Kastelicová always asks where they would like their films to premiere. "It's like opening the dream for many filmmakers that, yes, it is possible to win IDFA, like we did with Mila Turajlic and, yes, it is possible to get an Oscar nomination [as with Nanau]," Kastelicová says.
"Sometimes, the first festival says 'no,' the second festival says 'no,' but you need to keep believing. We are there to encourage our teams…if the first festival doesn't accept you, it doesn't mean the film will not be successful."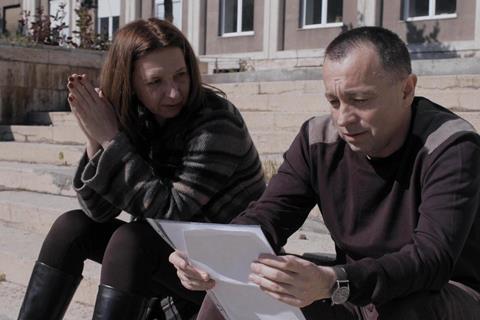 Kastelicová calculates HBO has over 20 projects either in development or in production.
"We need to wait a little bit as everything stabilises [at the parent company]. I guess there will be changes in the processes. But as documentary people, we are pretty flexible on changes because if you are not flexible, you cannot do documentaries," Kastelicová reflects. "If I look at the next year, we have an extremely strong slate."