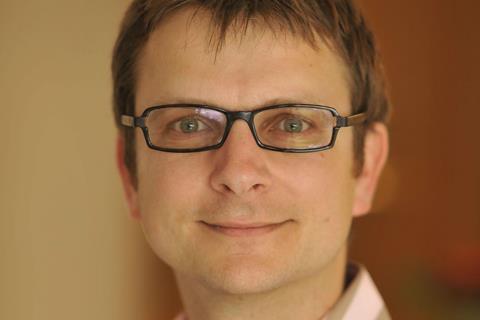 A former advertising photographer, Phil Hunt founded Head Gear Films in 2002 and has helped make it one of the UK's most prolific and successful film finance and production service companies, behind such films as Black Mass and Pride And Prejudice And Zombies.
Hunt is also managing director at Bankside Films, the London-based sales outfit. In Cannes last month, he was the usual prominent presence in the festival. There were over 30 films in the marketplace in which he was involved. These included Chiwetel Ejiofor's The Boy Who Harnessed The Wind (which Cornerstone Films is selling) and the $3m indie drama Blue Night starring Sarah Jessica Parker (produced and sold by Ambi). He is, in his own words, "ultra realistic" about what works in the marketplace.
Colourful and opinionated, Hunt is also prepared to share home truths about the realities of British film production that some of his rivals would rather sweep under the carpet. He will be speaking on a panel on June 13 at this year's Media Production Show called 'UK Film Indies: What's the Landscape?', alongside Jason Maza, CEO and producer at Unstoppable Film & TV; Usma Hasan, producer at Little House Films; and director Polly Steele.
How do you choose projects?
Most investors choose based on things like script and cast. With my Head Gear hat on, I choose based on whether I consider it a low-risk deal. Head Gear [which Hunt founded with business partner Compton Ross] is an extraordinary structure. It is not a tax-based lender. You will not see many lenders out there who are 16 years old, as Head Gear is. We don't let our hearts get carried away. There are a whole lot of great movies that I would love to be a part of but that I pass up on because it is not a good deal.
What would you say is Head Gear's particular strength?
We are very good at analysing risks. These [recent Head Gear investments] are senior debt. There is no equity in them. Most have a gap component as well as cash-flowing the collateral, pre-sales and tax credits. Cash-flowing is a structured risk and not a performance risk. As long as you understand the small print, it is a tick box exercise predominantly. With the gap, you really do have to look at the script, the cast, the producer. You have to figure out what your worst case is, if it is a disaster scenario and [the film] underperforms massively… what is the fire-sale value of that film? That's the number I get to. Then I put it in a waterfall and I get to the number for how much money I will put up.
What reassures you?
It is not about the script and the cast. If anything, it is about the producer and sales company. This business is full of hot air and of people either believing in their own bullshit or lying. Some sales companies – predominantly the Americans – are real salesmen and they mis-sell. Part of how I manage to be a good analyst of risk is by having been in the business for 25 years and having spent a very long time building relationships with these sales companies and producers. That's how I manage to figure people out. There are certain sales agencies that I hate doing business with and have blacklisted [because] they just effectively lie.
But your work is about more than just number crunching.
It is a question of figuring out and understanding people. What I do is a lot of psychology.
The Media Production Show (MPS) takes place on June 12 & 13 at the Olympia in Hammersmith, west London. It provides opportunities to meet and network with different exhibitors presenting products and services across pre-production, production, post and content distribution.
Seminars are free to attend. The full programme is available at www.mediaproductionshow.com.