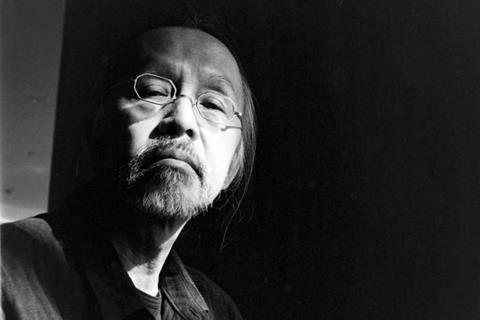 It has been six months since the Hong Kong International Film Festival Society (HKIFFS) brought all its industry initiatives under one umbrella, appointing Jacob Wong as director of HKIFF Industry.
The film festival programming and project market veteran was previously director of the Hong Kong-Asia Film Financing Forum (HAF). Wong spoke to Screen about why he is spending more time in China, the first projects to make it through the entire HAF eco-system and the latest on the Back to Basics initiative.
Since taking up the role six months ago, what key changes or developments have you introduced?
The past six months, I've spent most of my time in China looking at partnerships and films directly related to my work in Hong Kong. We [HKIFFS] have made some big domestic changes to make things a little clearer. We set up the HKIFF Industry office, putting all the things that are not screening activities under one umbrella. That includes the HAF in March, HAF Goes To Cannes in May, and the HAF Film Lab in August. Then we have the HKIFF Collection, which is foreign sales and consultancy; investor strategy, which goes year-round; and collaborations and co-productions with third parties in both fiction and documentary features. These third parties are all Chinese companies, which also explains why I'm spending more time in China.
What are some of the changes you've seen in China? Has the pandemic impacted production?
Not so much. It is really a matter of size: 1.4 billion people – they want some form of entertainment. It is not just movies. Anything that is two-dimensional and moving, people want to look at. In the industry, people will tell you how difficult it is but there is no shortage of people who want to move into it and put money into it.
They have a lot of domestic project markets and it allows me to understand how it's changed since project markets like HAF or PPP [now called Asian Project Market] in those initial years. They were all thinking about Europeans and co-production. But it has become very apparent in Asia that people don't do co-productions because they don't need foreign money. They don't see the point of putting effort into attracting foreign investment even if from neighbours.
They welcome it. For instance, CJ goes to Vietnam and sets up things – fine. Maybe some Chinese efforts going into Malaysia. But bringing foreign money in is not a priority because it requires a monetary investment and people to do that.
And the major internet platforms like iQiyi and Tencent are downsizing. Then you have newer platforms like Bilibili – a platform we are working with to make documentaries now. The platforms used to buy anything and everything, but not so much now. They are putting money into their own productions.
Tell us about Borrowed Time and The Sunny Side Of The Street, the first projects to have gone through the HAF eco-system, from Film Lab to In-development projects, and now onto works in progress.
This is something we want to do, especially for Hong Kong cinema, to help polish the projects of young filmmakers, to bring them to HAF and see if they can find financing. All the more experienced filmmakers – as well as in the creative departments of film projects – are working in China so there are only young people in Hong Kong working on small budget films. The way forward is to make small production subsidy cinema like the European countries do with geographical and cultural affinities. This is where we come in. We take care of a project from a young person, from cradle to maturity.
He or she can come to the Film Lab in August. If you win an award, you receive further training to polish your script leading it up to HAF so there is a bridge. And then, around a year later, it goes into production. From development, you probably graduate to a works in progress project which can join HAF Goes to Cannes. When it becomes a film, you can choose to seek consultancy from the festival on how to plan your festival strategy and do foreign sales, too, if you have the desire. The only thing we are not doing is being directly involved in production. We do sales under HKIFF Collection. We actually do foreign sales of very small films and not just HAF projects. It is open to anybody.
What happened to the documentary section?
It has been shut down. The government told us they don't have the money and want to concentrate on fiction. But we are now working with Bilibili to make documentaries for their platform. We look for projects and they put up the finances. We started last year. And probably, if and when they are made, they don't have to premiere in Hong Kong. We and the filmmakers will probably want to speak to more important film festivals, hopefully to travel. We will try to initiate three to four projects every year.
What's happening with the Back to Basics initiative where HKIFFS and China's Heaven Pictures challenged six prominent Asian directors to make a film on a budget of just $150,000?
We've done the Ishii Yuya, All The Things We Never Said. It was in Busan [in 2020]. The second film was Tan Chui Mui's Barbarian Invasion, which was in Shanghai where it won an award [the Jury Grand Prix] last year. The third, from Brillante Mendoza, is in post. We are waiting for him to finish. Zhang Lu committed to make one but I think he wants to wait for the pandemic to end. He wants to shoot in Korea and is back in China right now. Tsai Ming-Liang has dropped out and was replaced by Mendoza. Philip Yung and Yang Jin have not started as they are busy with other projects.