When Sarajevo Film Festival founder Mirsad Purivatra sat down for lunch at Restaurant Mandrac on the Croatian island of Lopud in summer 2020, he did not expect to be hosting a film event there attended by major Hollywood stars within two years.
Purivatra and his wife Izeta had just moved to the Croatian coastal town of Slano, and were visiting Lopud on the recommendation of friends from nearby Dubrovnik. Due to the pandemic, the only open restaurant was Mandrac, run by events organiser Tilda Grossel Bogdanovic. "We came here and it was 'click!'" recalls Purivatra. "Why not do something here? It's paradise!"
He had been looking for a new project as his time heading the Bosnian event wound down. "I'm still energetic, but I spent 27 years in an office, and I was looking for other challenges and opportunities," says Purivatra.
Purivatra quickly teamed up with Bogdanovic, who brings invaluable knowledge of local business and facilities. Together the duo launched Ponta Lopud Film Festival, which this year runs from June 22-27.
Last year's first edition was put together on the fly as Croatia followed other European territories in emerging from lockdown, with the first planning meeting held on March 31. The festival took place just three months later, at a budget of less than £14,000; no-one involved in its setup took a fee.
Lopud is a small island of fewer than 200 permanent inhabitants, with just one hotel and limited infrastructure. "Sizing is the most important thing," says Purivatra. "Let's do something that is small, but top quality.
"We don't want to be Sarajevo or Cannes – we want to be Lopud," he adds. "A place where people can swim together, have lunch, meet in the street. Pawel Pawlikowski [headline speaker at last year's event] told me he met so many talented young people – that's generally the idea."
"We find it interesting to try something new in a strange location which is not 'factory-ready' for everything we need," adds Bogdanovic, for whom this is a first venture into the film world. "The professional part of the festival is very serious and top-level; it is also important to have this fun part for locals, tourists, visitors from Dubrovnik."
Creative hub
This year the budget is up to around £140,000, of which 55% comes from sponsors, and 20% from a membership club established to support the festival with the remainder from regional event funds.
The event has attracted a calibre of speakers to induce jealousy in far more established festivals, with US stars Joel Coen and Frances McDormand giving three headline 'masterclass' sessions each.
Last year's guests Pawlikowski and Michel Franco are returning, alongside Oscar-winning Nomadland and Call Me By Your Name producer Peter Spears and top US agent Brian Swardstrom. The line-up also includes European directors Juho Kuosmanen, Lili Horvat, Cristi Puiu and Balkan legend Danis Tanovic, plus producer Philippe Bober, fresh off his Palme d'Or win for Ruben Ostlund's Triangle Of Sadness.
Serbian director Ognjen Glavonic, whose first fiction feature The Load debuted in Directors' Fortnight in 2019, was an 'emerging' participant last year, and returns this year to moderate one of Coen's sessions.
"Our vision is inspiration," says Purivatra. The festival is looking to connect emerging filmmakers and actors from the region with accomplished names from Europe and the US who are keen both to visit the picturesque location, and to meet talents from the area.
Although 'festival' is in the full name, Purivatra rather sees the event as "a creative hub", to aid the development of filmmaking in the region. This year it has invited six emerging directors and nine actors from Southeast Europe to learn from the international guests.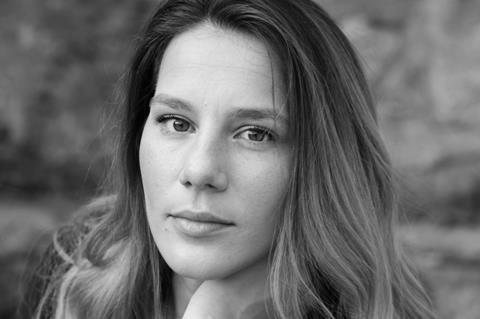 "Sarajevo has very precise tracking of talents from the region – directors, actors, cinematographers, producers," says Purivatra. "We know them from the student phase. [For Lopud] we are looking for a new generation, emerging artists who are coming to the world scene, to help them expand their network. But only with a good project – a first feature film, or several short films."
Participating filmmakers this year include Cannes award-winning Murina director and Dubrovnik native Antoneta Alamat Kusijanovic; and Tamara Kotevska, Macedonian director of Oscar-nominated Honeyland.
Choosing dates
Purivatra built up a bulging contacts book through his 27 years running Sarajevo Film Festival. The aim with Ponta Lopud is to bring stars with a strong-enough catalogue to entice audiences.
This year's event will open with a screening of Coen's Fargo starring McDormand, with other titles from the duo including Nomadland, Burn After Reading and A Serious Man.
The Balkans festival scene is thriving, with events in Zagreb, Pula and Motovun in Croatia alone, as well as the flagship Sarajevo event in Bosnia and Herzegovina each August. This meant the nascent Ponta Lopud was cautious in selecting its dates. "I spoke with organisers of other festivals, because I didn't want to enter in someone's schedule," says Bogdanovic. "Some of them said, 'Oh my god, you are working with Mirsad, you will close our festival!" she jokes, noting Purivatra's popularity in the region and beyond. "I said 'no, we are not going to be your competitors!' We just want to be something different, but something that is missing [previously]."
The duo are also very keen to be respectful of the local area and residents, and to involve them as much as possible. Dinners are held every night at local restaurants, with chefs from across Croatia (including one with a Michelin star) pairing with Lopud establishments on tailored menus. "Everybody who does something could be something [for the festival]," says Bogdanovic.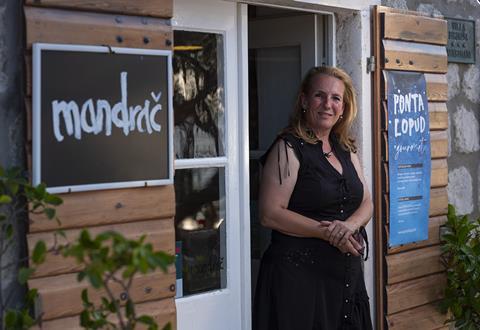 The final screening on Sunday 26 is Alejando Gonzalez Inarritu's Oscar-winning Birdman with live drum score performance from percussionist Antonio Sanchez – held in Lopud 1483, a 539-year-old restored Franciscan monastery.
The entire island has been invited to the closing night party which will follow, on Sunj beach. "I would never have been brave enough to start this project without local people!" laughs Purivatra. "I'm a foreigner here."