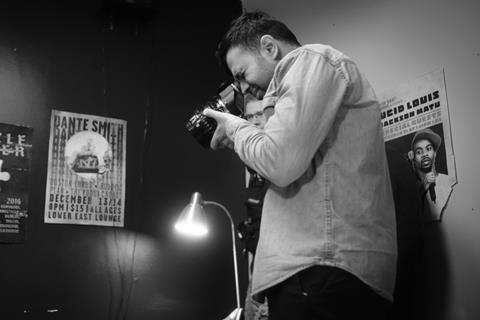 It was at a New York butcher's shop that Mogul Mowgli director Bassam Tariq first met UK actor and future collaborator Riz Ahmed. "Riz had seen my [2012] documentary These Birds Walk and was introduced by my co-director on that film, Omar Mullick," recalls the US-Pakistani filmmaker. "We met at my halal butchery in New York and Riz bought some meat from me. I still feel bad that I made him pay for it."
This was back in 2015, when work had quietened down for the young filmmaker and he needed "a side hustle to pay the bills", so he set up the Honest Chops butchery with two friends. "Look, man, being a person of colour who comes from a working-class family, you don't make movies, right?" says Tariq, who was born in Pakistan before moving to New York at a young age with his family, and then out to the suburbs of Houston, Texas aged 10.
"I had made my first film, we didn't make a lot of money out of it, I was still working in advertising and needed another hustle. I had my first child on the way and couldn't be travelling for three years to just make a film. I needed to figure out another way."
This came after a period of filming promotional videos for the University of Texas and mosques around Austin before his move after graduation back to New York City in 2008. There he went into advertising and was introduced into New York's filmmaking community by Mullick, with the pair co-directing These Birds Walk, an energetic documentary that follows runaway children in Karachi.
The film caught the eye of Ahmed, who met Tariq while shooting HBO miniseries The Night Of and expressed a desire to collaborate but could not settle on an idea. "We spoke for a few years trying to figure out how the hell to work together," says Tariq, who spent some of that time making documentary Ghosts Of Sugar Land, which won the short film jury award at Sundance in 2019 and was distributed by Netflix.
"It finally came together when both of us were being really honest with each other about where we were in our lives," he says. "There were so many similarities and a shared restlessness of wanting to say something that came from our community and also from our own artistic expressions."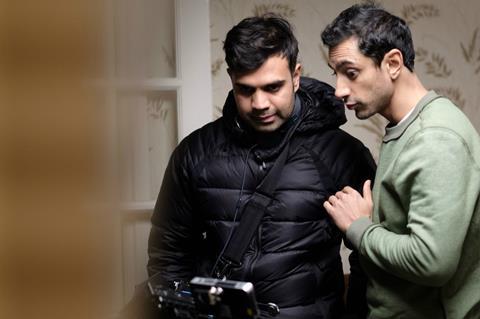 The idea was to tell the story of Zed, a British-Pakistani rapper who is struck down by illness on the cusp of his first world tour and is forced to face his identity.
An initial idea was to shoot half the film in Pakistan; the pair travelled there in 2018 to explore the possibility. "There's a whole version of this film where Zed would fall asleep in hospital and be out in Pakistan," reveals Tariq, "but it just felt confusing so we decided to keep it grounded with this experience of being British-Asian."
In early 2018, producer Michael Peay, who worked on Tariq's short film Wa'ad, approached producer Thomas Benski and Pulse Films to bring them on board. In his producorial role, Ahmed attached BBC Films (now BBC Film) to the project while Cinereach, which had supported the project from an early stage with a small grant to Tariq, came on board, along with SFFILM. The final piece of the financing came with funds from Vice Studios, and filming took place in London over 20 days from March to April 2019.
After premiering at Berlin International Film Festival in February 2020, its wider release was scuppered by the pandemic. "That sucks, I have to say," reflects Tariq. "It makes the likes of awards even more important to get it out there."
Fortunately, Mogul Mowgli secured a Bafta nomination for outstanding British film. But the academy's recent rule change means an actor cannot receive more than one nomination in the performance categories, meaning Ahmed has a nod for Darius Marder's Sound Of Metal but not Mogul Mowgli.
"I want Sound Of Metal to win everything because I love that film, but there is a part of me that is sad that Riz couldn't get nominated for Mogul Mowgli, because I think he's bringing so much of his Asian and Muslim self in it," Tariq says. "That is something I want to see being more championed."
While uncertain of his next project, the filmmaker is exploring ideas to reunite with Ahmed and remains humble over his future prospects. "What I learned from this process," Tariq notes, "is that I don't always know what I'm doing but that I'm going to figure it out as I stumble my way through it."