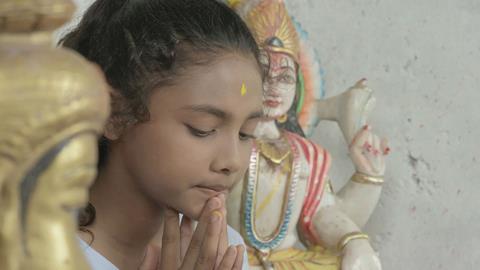 It was 10 years between the first visit by Italian director Sergio Basso to a refugee camp of Bhutanese refugees in Nepal and the world premiere of his musical documentary Tell Me Who I Am based on those experiences at Filmfest Hamburg in Germany this week.
"I spent a month interviewing refugees, politicians and local operators at the camp in 2008," Basso explains. "These refugees are among one sixth of Bhutan's population - around 100,000 people - deported in 1990 after protesting for more rights. What is particularly outrageous is that the West didn't react to what happened - probably because there aren't any crucial natural resources under Bhutan's soil like [the oil] in Iraq, for example."
"On another visit to the camp in 2012, I saw teenagers coming together and preparing some dance steps for a local festival," he continues "I realised Bollywood-style dancing and singing is in their DNA and helps to prevent them from falling into depression. The biggest problem when you are living in a refugee camp is the management of time. There is nothing to do and there aren't any prospects.¨
¨I decided to try and capture this energy in a film and so brought a Nepalese musicologist in and recorded all of their traditional songs. We then re-recorded some of them with the famous Italian film composers Pivio and Aldo De Scalzi , and went to the camp with the Italian choreographer Matteo Gastaldo and worked with a local choreographer on converting the traditional steps into a modern musical style."
"It was a wonderful, but tough adventure."
One of the biggest challenges was pitching a feature musical documentary to potential financiers.
"I don't think people appreciated what it means to shoot in a refugee camp," suggests Basso. " There is no electricity so we had to bring our own power which was not easy when you see that the people there are living without electricity. We shared the same food as the refugees but we didn't stay there overnight for security reasons."
Together with producer Alessandro Borelli of Rome's La Sarraz Pictures, Basso received support from the Italian national film fund MiBACT and the Film Commission Torino Piemonte.
Tell Me Who I Am marks the first foray into production by Christos Acrvulis' Berlin-based sales and distribution company missingFILMs which brought the Canadian-born, Berlin-based editor Eric Schefter onboard to edit the film. Italian sales outfit La Sarraz Pictures is handling international rights and is screening Tell Me Who I Am to Italian distributors this week.
Basso now hopes to return to Nepal to show the finished film to the refugees in the camp. ¨They had already seen some footage during the filming and I have been chatting with the girl who plays Sarita on Facebook and we hope to bring her to Europe for a screening event," he says.
Tell Me Who I Am is screening in the Filmfest's Freihafen section and is in contention as an Italian-German co-production for the Hamburg Producers Award for European Cinema Co-Productions. Further films in the running include Martin Eden, Giraffe and The Sunlit Night.
The Filmfest Hamburg runs from September 27 until October 5.