Thanks to swelling national financial schemes, film and TV production is booming across Europe, but not every country that woos major shoots has a workforce to match. Screen examines those addressing the skills shortfall.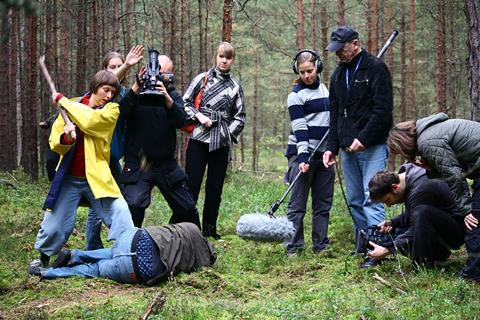 An increasing number of European film agencies are wooing international productions via new tax credits and rebates, helping to fuel a 50% growth in film production over the past decade, according to European Audiovisual Laboratory data.
The new EU requirements for the streaming platforms such as Netflix and Amazon to provide at least 30% in local content is likely to fuel the film and TV production boom further. One question though, is whether countries with fiscal incentives for film and TV have the skills base to service the international productions they are trying so hard to attract.
Speak to government agencies and producers across Europe and the extent of the challenge now facing them becomes clear. Film schools may turn out writers, directors and cinematographers, and EU programmes such as EAVE and ACE may help producers, but there are still significant skills gaps elsewhere. If several major projects come to a territory at the same time, local crews often can't cope.
"If I'm honest, I'm looking at the volume coming in thanks to the cash rebate, and we have a shortage of people. I think at the moment nobody in the region has enough," says Edith Sepp, head of the Estonian Film Institute, which launched the 30% cash rebate scheme Film Estonia in 2016.
In the UK, where production continues to boom, the skills shortage was notably acknowledged by the British Film Institute's Future Film Skills Action Plan in 2017, and is being strategically tackled by industry-led body ScreenSkills (formerly Creative Skillset).
Other major filmmaking countries have put similar structures in place alongside incentives. For example, the Hungarian Film Fund launched its Fast Forward programme in 2017, which encompasses everything from specialist skills training and lifelong learning courses to masterclasses with leading filmmakers. Meanwhile, the fund's training department has identified areas in which there are significant gaps. Workshops and training are now offered in everything from assistant editing, location managing, storyboarding and music supervision to focus pulling, set decorating and production accounting. There is also an apprenticeship programme that connects students with producers. Local film law requires foreign productions to hire trainees, which means Hungarian trainees will be employed on big new projects such as Terminator 6 and Netflix's The Witcher.
Post-production growth
Among further training initiatives, the Netherlands Film Fund supports APostLab, which provides professional training, coaching and workshops in post-production — a sector that has blossomed since the introduction of the Dutch cash rebate scheme in 2014. The fund is also preparing to put "creative skills labs" in place.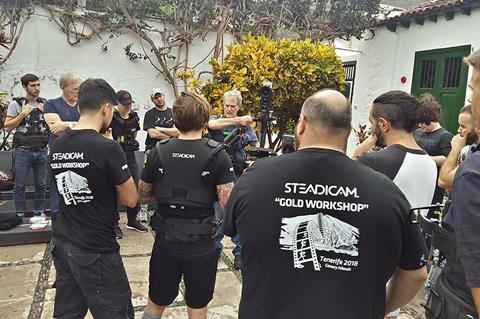 "We want to make sure that if we see we have a lack of capacity, we can focus on that and design specific programmes for departments that need to be reinforced," explains Doreen Boonekamp, CEO of the Netherlands Film Fund.
The Polish Film Institute has also prepared carefully to ensure there are no skills gaps as Poland's new rebate scheme comes into force. "Even without the incentives, Poland was attractive as a shooting destination," says Anna E Dziedzic of Film Commission Poland. "Working with foreign partners won't be a novelty for Polish crews and our teams are prepared for it. Nevertheless, we are aware that the introduction of the incentives brings new challenges for the whole market, and we think about professionalisation and how to deliver."
In its 2019 operational programme, the Polish Film Institute has already ringfenced funding for film education. This includes support for everything from professional training to higher and postgraduate schools. Greece, one of the latest countries to introduce filming incentives, is aiming for a similar approach.
"Education is one of our main three fields of activity. We take it really seriously," says Panos Kouanis, president and CEO of EKOME, Greece's National Centre for Audiovisual Media and Communication, which is putting training at the heart of its attempts to turn Greece into a filmmaking centre through an ambitious incentive scheme. The programme includes everything from teaching in schools to professional training.
There is also an internship programme for young Greek technicians with Bulgaria's Nu Boyana Film Studios — and Nu Boyana is setting up a local production services office in Greece. As Kouanis points out, Greek film technicians fled the country and production companies closed during the country's economic crisis. Now they are returning.
Spain is also ramping up skills-based training. Alongside its 20% national tax rebate, the country offers various regional incentives including a 40% tax rebate in the Canary Islands, where production levels have shot up in recent years from 15 features in 2014 to 39 in 2018, including such high-profile projects as Rambo 5: Last Blood and Wonder Woman. "We organise professional training in co-operation with our local industry and all the [individual islands'] film commissions," explains Natacha Mora, co-ordinator at the audiovisual department of the Canary Islands Government and Canary Islands Film.
Madrid-based film school ECAM has as its motto: 'We believe that the trade is only learned by doing it'. The organisation now has more than 200 collaboration agreements with festivals, film commissions and academies to boost the training of film professionals. State film body ICAA is expected to launch several new training schemes next year.
The benefits of investing in skills-based training would seem obvious. However, Estonia's Sepp points to a dilemma facing some of the smaller countries setting up incentives: their investment might backfire if there isn't ultimately enough production activity to ensure year-round employment.
"If we start the training and put more money into training, we need to have foreign projects coming in," she says. "With Estonian projects, we can't really guarantee the workflow in the market."
Collaborating with neighbours
In the short term, the Baltic countries are coping with demand by collaborating with neighbours in a similar situation. "In Estonia, we are taking people in from Finland and Latvia if there is a very big project, and it works the other way round. If there is a huge project in Latvia, they hire our people," Sepp says.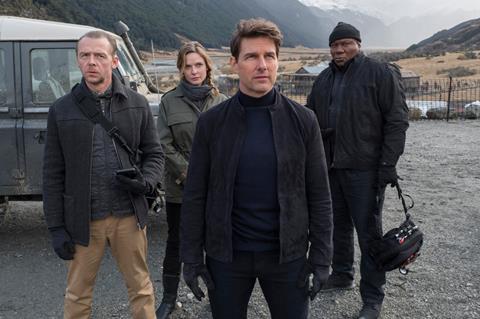 Norway is also moving cautiously as far as its 25% incentive (launched in 2016) is concerned. The incentive has supported such international projects as The Snowman, Downsizing and Mission: Impossible — Fallout. At present, the incentive, which has around $7.9m (€7m) a year to invest, is not automatic.
"We had a study by [creative industries strategy consultancy] Olsberg SPI that suggested that if we changed the incentive into an automatic scheme with no limit, then we would have to put in place some measures to increase the amount of crew, technicians and professionals needed," says Dag Asbjornsen, head of international relations at the Norwegian Film Institute. "But, at the moment, we don't feel this need." Given the modest number of films that can be supported through the incentive, the consensus is the skills base is strong enough for now.
In the Balkans, the industry is able to draw on the former Yugoslavia's record as a production hub. In the decades preceding 1991, when Yugoslavia broke up and the Balkan wars began, hundreds of local films were made and the region serviced many foreign productions. A generation has passed since then, but some local expertise remains.
With the introduction of the Serbian film incentive in 2016 and its increase last year from 20% to 25%, the market has — as leading Serb producer Andjelka Vlaisavljevic of Work in Progress puts it — "exploded". Vlaisavljevic herself has worked as the line producer on such high-profile projects as Ralph Fiennes' The White Crow, Minamata starring Johnny Depp, the remake of Papillon, Luc Besson's Anna and BBC TV drama McMafia.
"You cannot find a filmmaker in Serbia who is not employed. We are chasing people," Vlaisavljevic says of the current production boom, which extends to TV dramas and commercials as well as feature films, and has seen productions importing technicians from Romania and Bulgaria. There are excellent local crews who are capable of servicing high-budget foreign productions — but not that many of them. This is why Vlaisavljevic is advocating further public investment in training programmes.
Veteran Croatian producer Boris Dmitrovic has worked on films from Sophie's Choice to Star Wars: Episode VIII — The Last Jedi (where he was the Croatian line producer) during his 40-year career. He credits the country's cash rebate system (introduced in 2012 and raised from 20% to 25% last year) with galvanising the local industry. Game Of Thrones, Mamma Mia! Here We Go Again and Robin Hood have all shot in Croatia recently.
Dmitrovic acknowledges Croatia doesn't have the talent base to provide crews for, say, six big international productions at once. However, the cash rebate system requires foreign productions to hire local trainees so the skills base is growing, and new investment in training is promised in the near future. The key factor now, he suggests, is continuity of production. With at least a dozen movies made in Croatia each year and with Netflix, Amazon and HBO all coming to the country, enough work is available to provide sustainable careers. Technicians no longer need to travel in search of jobs.
National film agencies across Europe are realising the production boom can't be sustained on the back of incentives alone. The rebates and tax credits need to be supported with an investment in training which ensures that when big international productions do turn up, they can find the services and crews they need. Otherwise, these productions simply won't come back.