Jacob Wong, industry director of the Hong Kong-Asia Film Financing Forum (HAF), talks to Screen about this year's selection and future plans.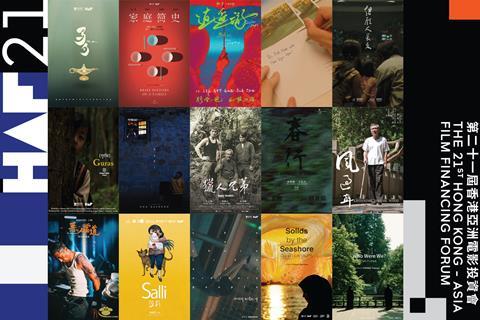 The biggest film financing platform in Asia is reuniting filmmakers, investors and producers in Hong Kong for the first time since 2019. After three virtual editions, the Hong Kong-Asia Film Financing Forum (HAF) will showcase 28 in-development projects and 15 works-in-progress (WIP) from throughout Asia at its 21st edition, handing out 19 cash and in-kind awards worth more than $170,000.
"This will be a very exciting edition," says Jacob Wong, industry director at the Hong Kong Film Festival Society, which organises HAF. "As we've been online for the past three years, we have younger colleagues who have never been on the battlefield, so to speak."
Running from March 13-15 at the Hong Kong Convention and Exhibition Centre, alongside Hong Kong Filmart, activities include an open pitch session on the first day to showcase WIP projects, while one-on-one meetings will be organised to match filmmakers with investors, festival programmers and other industry professionals.
"While we've accepted there will be a hybrid approach of online and in-person meetings going forward, one of the reasons people get into the film business is because they like meeting others so I anticipate there will be more people attending HAF than doing it virtually," predicts Wong. "Film is still very much a person-to-person industry."
The timing could not be more perfect as HAF is celebrating several projects that have found success on the international stage in recent months. Lu Jian's Art College 1994, Wu Lang's Absence and Burak Cevik's Forms Of Forgetting all played at last month's Berlinale, having previously come through HAF, while Lav Diaz's When The Waves Are Gone and Stonewalling from Ji Huang and Ryuji Otsuka were selected for Venice.
Kai Ko's Bad Education and Lina Yang's Song Of Spring each picked up prizes at international festivals and Lau Kok Rui's The Sunny Side Of The Street won a hat-trick of trophies at Taiwan's Golden Horse Awards in November, with the latter having gone through HAF's entire ecosystem. They all point to the platform as one to watch for future hits.
Nurturing talent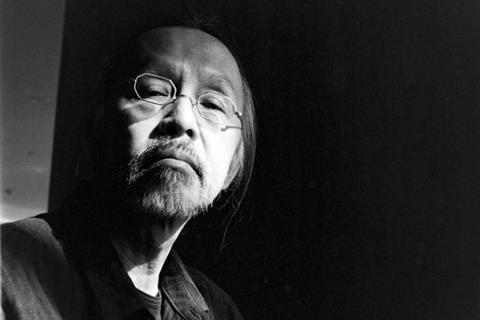 "We support young filmmakers from the very beginning," says Wong of the HAF eco-system, citing The Sunny Side Of The Street and Ca Jie's upcoming drama Borrowed Time as two that secured script consultation awards at its film lab before being selected for the in-development section and WIP strand.
"A young filmmaker can attend the film lab, which takes place in August, and secure a mentor. We can chaperone the script to refine it and it will then be automatically entered to HAF. If it goes into production, it can then enter as a WIP project. We can devise a festival strategy for them and even represent the film for foreign sales or at least introduce them to other companies. This is the service we're trying to provide to upcoming filmmakers in Hong Kong and mainland China."
The film financing platform may become more important than ever as a new generation of Hong Kong directors emerges. "There are signs the Hong Kong industry is reviving," says Wong. "One of the major changes, starting last year, is a notable increase in projects from Hong Kong. There is a new crop of filmmakers coming through and older directors that are willing to play the role of producers to support them."
There are 10 projects from Hong Kong among this year's selections. Stanley Kwan (Centre Stage) is on board as producer of Sasha Chuk's WIP project Fly Me To The Moon, about the struggles of two sisters who moved from Hunan to Hong Kong in the 1990s, with a cast led by Wu Kang-Ren, Angela Yuen and Chu Pak-him.
Other notable WIP projects led by name producers include Patiparn Boontarig's Solids By The Seashore, produced by Mai Meksawan (Manta Ray), which follows a young Muslim woman who falls for a female activist-turned-artist in south Thailand; and Guras, an India-Nepal project from director Saurav Rai, produced by Ram Krishna Pokharel (The Red Phallus).
In-development titles include projects from acclaimed filmmakers and producers such as Arsalan Amiri, Anthony Chen, Fruit Chan, Jakrawal Nilthamrong, Lin Yu-Hsien, Nai An, Nader Saeivar, Teddy Robin and Tian Zhuangzhuang.
Wong adds that submissions have not been impacted by the pandemic, remaining at a steady 350 submissions from 38 countries and regions, covering a variety of genres from comedy, horror, fantasy and romance to suspense, drama and animation.
"It's a real mix as ever, with projects aiming for film festivals that are expressions of artistic visions to personal stories and wildly imaginative ideas," Wong says.
"There are a few more projects than before from mainland China that you might call mainstream," he acknowledges of the in-development titles. These include Dark Eyes from first-time feature director Phakpa, produced by General Dream Studio. The production company was founded by filmmaker Wen Muye, whose Dying To Survive was a box-office hit in 2018, grossing $450m (rmb3.1bn).
Wong also cites Dadi Zhao's Fly Me To The Mars from Dirty Monkey Studio, a production outfit founded by Ning Hao, whose No Man's Land played in Competition at Berlin.
Looking ahead, Wong would like to expand HAF's activities. "There are enough projects from East Asia and Southeast Asia to host one in March and another six months later, in another Asian city," he says. "It's something I dream about."
In the meantime, he is embracing the opportunity to welcome visitors back to Hong Kong. "We need to solidify what we're doing and get better at soliciting more projects, not only from Chinese-speaking territories but other countries," he says. "East Asia and Southeast Asia are areas we can explore more."