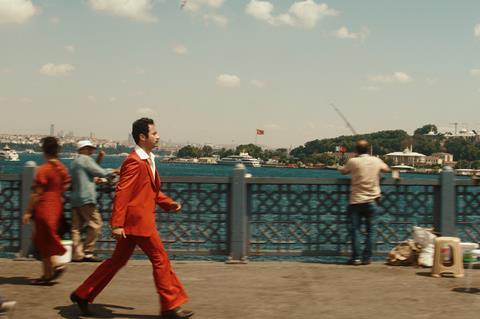 Even in the middle of the pandemic, International Film Festival Rotterdam (IFFR, June 2-6) is providing a crucial springboard for international arthouse films.
"IFFR is a launchpad for international talent and really can kick off someone's career," says IFFR festival director Vanja Kaludjercic. "I really saw February doing that for a big number of filmmakers," she says of the online edition that took place early this year, ahead of an accompanying physical event that takes place this week.
One title that benefited from being chosen for the festival's Tiger competition is Serbian director Marta Popivoda's daring feature documentary Landscapes Of Resistance, which tells the story of anti-Nazi fighter, Marxist partisan and Auschwitz survivor Sofija Sonja Vujanović.
"We were the only documentary film in the [Tiger] competition," recalls Popivoda. "It [showing in IFFR) really gave a lot of visibility to the film. We got a lot of press and positive reaction from the critics."
Following a raft of positive reviews, the IFFR premiere set the documentary off on what Popivoda calls "a beautiful festival run". It won the Libraries award at Cinéma Du Réel in Paris, followed by a best picture win at South Korea's Jeonju International Film Festival. It also played Switzerland's Visions Du Reel and goEast in Wiesbaden, Germany. It will continue its festival tour throughout the remainder of the year.
Paris-based Bocalupo Films handles sales of the documentary and talks are ongoing with distributors to release the film theatrically. The filmmakers believe that more industry delegates were able to watch it online, through Festival Scope Pro, than would have seen it had the IFFR February edition gone ahead in physical format.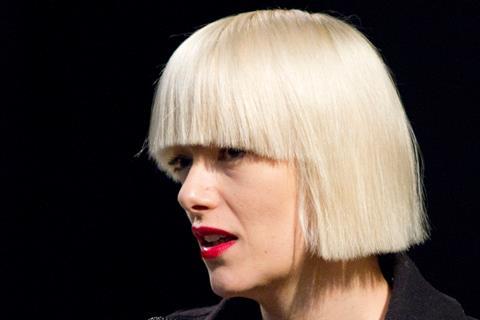 "We think there is a theatrical potential because it is a universal story," says Sijercic. "Distributors are waiting until the situation gets a little more stable but we are speaking to a few of them to see how we can present the film in cinemas."
The filmmakers also hope that the momentum generated at IFFR will help realise their next project, The Body In Plural, which director Popivoda describes another "adventurous experimental documentary".
International exposure
Emerging Turkish director Baris Sarhan's debut feature The Cemil Show, about a daydreaming security guard at an Istanbul shopping mall who longs to be an actor, is another feature that benefitted from a launch at IFFR, in the Big Screen Competition.
"Given the circumstances, we were able to launch the movie online, get exposure, get press, get attention and interest," says Virginie Devesa, co-CEO of the film's French sales agent, Alpha Violet.
"For a first-time filmmaker nobody has heard of, no cast, it [the festival] has already given opportunities."
Since debuting at the festival, the film has screened at the Osaka Asian Film Festival and Sofia International Film Festival. Further festivals, including some major European ones, are lined up for later in the year and Devesa is confident that distribution deals will follow.
Sarhan, meanwhile, speaks of how being in the Big Screen section helped position the film with viewers. It is neither art house nor mainstream but hits somewhere in between.
"There is an expectation from the world of film festivals for Turkish cinemas," says Sarhan. "For 20 years, there were certain type of movies that we would see in festivals from Turkey - some Anatolian and social realistic movies. Mine is not that."
His producer, Umut Egitimci, acknowledges they missed the "excitement of the red carpet" of a physical festival but agrees that IFFR "gave us a chance…the feedback we got was amazing. We had a great start."
Building buzz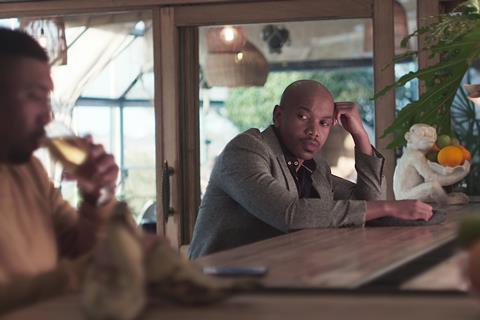 One director hoping from similar exposure from the June edition is South Africa-based Charlie Vundla whose new feature Hotele Lerallaneng will world premiere in the festival's new Harbour section.
The film is about two young South African artists whose creative lives are knocked off balance by the Covid pandemic. "It's an African film that doesn't deal with the refugees, war, poverty, disease, all those things that Europeans might have come to expect about films form the continent," says Vundla. He adds that he was in no doubt that IFFR was a suitable place to screen it first.
"I've always admired the festival for what it means to the independent film community worldwide and have always wanted my films to get in there," he adds. "This is Vanja Kaludjercic's first year at the helm and I've been very impressed with what she has done She has been very proactive in adapting to the pandemic and not just waiting for the last minute when there are no alternatives left. She was really out in front of everybody."
Vundla hopes the summer event will bring recognition to his feature from "major international distributors".
"My general sense is that there's a lot of industry interest in the film at this June event," Vundla says. "I am looking to build buzz for the film through audiences and attract distributor attention as well." Vundla's own outfit House Rising Pictures is handling sales on the film.
Vundla's remarks are echoed by Hong Kong director Rita Hui Nga Shu, whose feature documentary Decameron, set in a turbulent, Covid-ravaged Hong Kong, will also receive its world premiere in the Harbour section.
"The film is impossible to be launched in Hong Kong, especially nowadays," the director says of the fraught political situation as China clamps down on freedom of speech and any hint of dissent. "It therefore makes perfect sense to take Decameron [sold by Taiwanese outfit Mirror Stage] to an international event like Rotterdam."