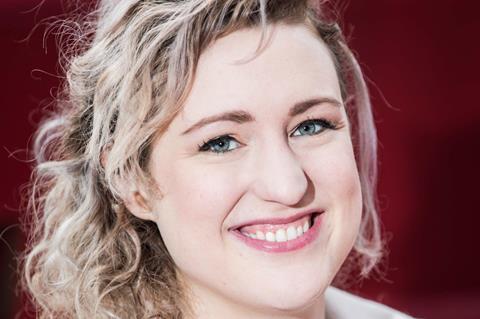 The industry activities of International Film Festival Rotterdam (IFFR) are back in person with a bang. Hundreds of international industry guests are attending the festival's coproduction bazaar CineMart, which is celebrating its 40th edition, and its other industry events later this week.
"I have been through the meeting requests we have received so far for CineMart projects and I am happy with the companies I am seeing there," says Inke Van Loocke, head of IFFR Pro. "There are some new and fresh companies and some of the bigger names. It is looking good."
Van Loocke is in her first year as heading IFFR but has worked at CineMart for nearly a decade, the last six years as manager of CineMart and Rotterdam Lab. She has taken over from the well-respected Marit van den Elshout, who stepped down as head of IFFR Pro in February 2022 after more than 20 years at the festival.
Many leading sales agents and distributors are expected in town. From the US, Ryan Kampe, president of Visit Films, is due to attend. Philippe Bober, managing director of CoProduction Office is a Rotterdam regular. Esther Devos of Wild Bunch and Miga Bär who works with Netflix in the Netherlands are also among the guests. Representatives from The Match Factory, Haut et Court and Wild Bunch are also expected in Rotterdam.
Covid changed the film financing cycle, causing the number of projects submitted to CineMart to shoot up in 2021. Now it is back to normal, says Van Loocke. "In the first year, there was really a surge in projects because everyone had more time to focus on development. In the second year, everyone was in production. Now, it has stabilised."
Of the 400 applications for CineMart which was roughly similar to 2019 figures. 20 have been chosen as well as six works in progress and five immersive projects.
There are some tweaks to the format. "We're definitely doing things slightly differently," says Van Loocke. "It feels a little bit like starting all over again."
One new initiative is the IFFR Pro Darkroom works-in-progress screenings of projects that previously passed through CineMart or have been supported by the festival's Hubert Bals Fund (HBF).
Each of the projects will show one or two sequences followed by a presentation and interview by the moderator and will close with a Q&A with the industry audience. Van Loocke and her team have sent out a sign-up form to professionals (mostly programmers, festivals, sales agents, buyers) to join the event and to set up one-to-one meetings.
Industry gurus will be on hand to offer advice on how to launch the films. For example, PR veteran Kathleen McInnis will discuss festival strategy and Valentina Neumann, from Germany-based social media agency Alphapanda, will share her expertise on digital marketing. On Tuesday January 31, both McInnis and Neumann are due to participate in a 'Minds on Marketing' panel alongside France-based former Warner Bros and Netflix executive Christophe Mercier, analytics executive Oliver Fegan, from film marketing outfit Usheru, and marketing specialist Síle Culley of Audience Design.
Leading Dutch film editor Patrick Minks of Timecut Films will be coaching the participants. Experts on music licensing and post-production supervision will also be on hand.
Some of the films chosen, for example HBF-backed Brazilian title The Intrusion by Flora Dias and Juruna Mallon, are already close to completion but the filmmakers are looking forward to the extra push the Darkroom screenings and industry sessions will provide.
Filmmakers who are in official selection can also request one to one meetings with expert mentors inducing ex-Celluloid Dreams exec Pierre Menahem and Marjorie Bendeck, the former head of the selection committee for Berlinale Talents.
During the Covid period, certain online initiatives worked well - and some will be retained. For example, pitch videos will still be shown digitally. This should free up more time for meetings between filmmakers and prospective backers.
Party time is also back at the IFFR. Van Loocke is promising plenty of social events. "For us, this networking was so important to bring back." There will be the traditional Pro Hub opening drinks at which the organisers "will pour the drinks ourselves. For us, it is the first moment to re-connect with everyone."
Some 161 rising talents including producers from development initiatives such as Rotterdam Lab and Boost NL will also be at the festival. This group includes an extra 55 Rotterdam alumni from 2021 and 2022 who were unable to attend the festival in person because of the pandemic. They will have their own three- day programme, culminating in a dinner on Sunday, joined by the CineMart filmmakers.
"We will have one boiling pot of talent and energy buzzing during the dinner on Sunday," as Van Loocke puts it.
IFFR Pro is also hosting a big closing party for attendees on Wednesday evening.
Familiar names
The CineMart projects include Redoubt, a story about a farmhand who turns his home into a fortress, by Swedish director John Skoog and produced by Triangle Of Sadness outfit Plattform Produktion.
Redoubt has already secured backing from Swedish Film Institute and Swedish Television and is being presented to the international market in Rotterdam for the first time.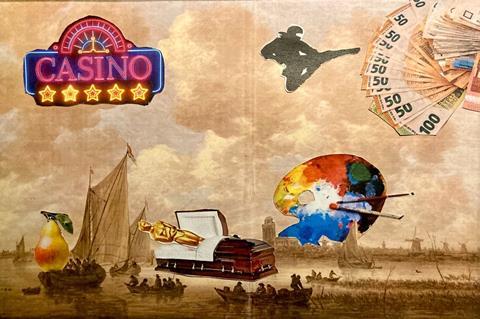 One Benelux project likely to intrigue distributors and festival programmers is Marta Parlatore's debut feature Grushka, a Boost NL project about a young artist struggling with the challenges of motherhood. This is produced through Denis Vaslin at Volya Films and Dries Phylpo at Belgian outfit, A Private View.
"It's so exciting to see these new names attached to these very experienced companies," Van Loocke says of Parlatore and Skoog. "We were surprised how easy it was to really balance the selection in themes, backgrounds, countries and also with first and second features and [films from] more experienced filmmakers."
From China, Tian Guan is presenting The Poison Cat, a story about an evil spirit appearing in a village. This is being produced through Beijing Guanyu Film.
There are also five immersive projects. "We've seen a growth in interest in these projects," Van Loocke says of the rising profile of VR in the market.
As the Russian war in Ukraine moves into its second year, one Ukrainian project is in CineMart: Marina Stepanska's Consider Vera. IFFR Pro is also inviting Ukrainian professionals to the festival, among them critics and festival programmers. The Rotterdam Lab will have a case study of Ukrainian festival success, Pamfir, which was supported by HBF.
Like everywhere else, IFFR Pro is facing new financial pressures. "We as a festival have certainly noticed the increase in costs, rentals, locations, technical costs - the inflation of course has an impact," Van Loocke says. Nonetheless, as CineMart returns from its two-year 'virtual' exile, everyone is looking forward to a bumper edition.