The pandemic has impacted sales values for documentary, while also creating opportunities. Screen takes the pulse of the market on the eve of leading annual event IDFA.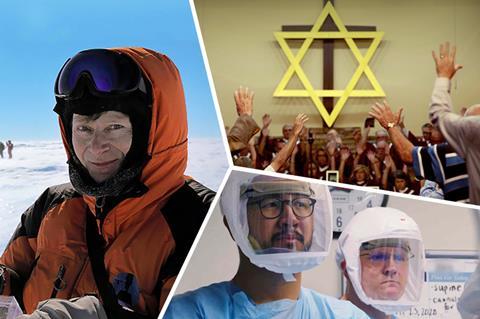 Some people working in documentary argue they have been better able to cope with the chaos caused by the pandemic than their counterparts in dramatic features.
"For documentary filmmakers and producers, their way of thinking and being creative is always to be prepared for new situations, because it is documentary," says Adriek van Nieuwenhuijzen, industry head of International Documentary Filmfestival Amsterdam (IDFA), speaking ahead of the Amsterdam event that runs as a physical/online hybrid from November 18 to December 6 (with a market running November 16-20). "You can never predict. That is the essence of documentary."
Documentary teams are smaller and more flexible, and are used to working remotely; budgets are lower; and not so much is at risk. There is also a strong collegiate spirit.
Underlining the commercial potential of docs, leading independent sales agents increasingly handle documentary as well as fiction. London-based Embankment Films, for example, now has a non-fiction arm that has represented such titles as McQueen and its forthcoming Katharine Hepburn documentary Call Me Kate.
Speaking to Screen in the summer, Embankment co-founder Hugo Grumbar acknowledged the move into documentary was fast-tracked by lockdown. "There's a huge demand out there," he said. "You see it from Netflix, Amazon and Sky, which just launched a whole channel dedicated to factual."
"We are definitely trying to make lemons into lemonade," is how Israeli director Maya Zinshtein, whose latest film 'Til Kingdom Come (sold by MetFilm Sales) screens in IDFA's Best of Fests, sums up the sector's ability to improvise in the face of crisis.
Production has continued during the pandemic, sometimes with filmmakers taking Covid-19 as their subject matter. Alex Gibney and his co-directors Ophelia Harutyunyan and Suzanne Hillinger filmed Totally Under Control — about the Trump administration's inept response to the pandemic — in secret over five months.
Austrian director Nikolaus Geyrhalter was similarly busy shooting his film The Standstill (sold by Autlook) in the middle of the lockdown. "I was fascinated by all these empty places and spaces," he says of what drew him out into the streets when the rest of Austrian society had come to a halt.
Filmmakers struggling to travel under Covid-19 restrictions are organising local teams to shoot for them or turning to user-generated content, as is the case with Anna Hall's A Day In The Life Of Coronavirus Britain; filmed in the UK in April, it features the daily work of police, nurses, doctors, refuse collectors and supermarket workers.
A rise in archive-based documentary is also predicted. "Documentary makers are flexible creatures and they are going to come up with incredible archive stories and films that require less travel," suggests Philippa Kowarsky, managing director of Tel Aviv-based Cinephil. The other side of the coin, though, is that documentary is a small-margins business. That means the disruption caused by the lockdown has devastating effects on a sector in which many are struggling to make a living.
In the summer, London- and New York-based non-profit Doc Society fielded a huge number of applications to its Documentary Impact Producer Relief Fund, set up with support from the Perspective Fund to assist impact documentary producers facing financial emergencies during the pandemic. In three funding rounds, from July to August, it gave nearly 400 hardship grants to impact producers — those working on films with a mission or message who make sure that message is heard — from 42 countries.
Market realities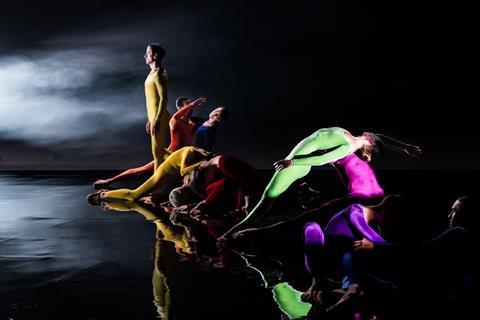 A cross-section of leading European documentary sales and distribution executives interviewed ahead of this year's IDFA (their most important industry gathering of the year) express very different views about the health of the documentary market six months after the start of lockdown.
Among the more upbeat outfits is UK company Dogwoof, a vertically integrated company with a theatrical distribution business, sales agency and production finance arm. As CEO Anna Godas points out, the most immediate consequence of Covid‑19 was the shutdown of cinemas. At the time lockdown began, Dogwoof had just released Alla Kovgan's dance film Cunningham in the UK. "We had a projection of £200,000 to £300,000 [$260,000 to $390,000] or even more and it ended on not even £40,000 [$52,000]."
Godas estimates theatrical revenue is about 10% of Dogwoof's business. Nonetheless, "theatrical impacts every other window in the UK".
Dogwoof scrambled to set up virtual Q&As and brought forward Cunningham's on-demand release, using the company's formidable online and social media presence to claw back most of the UK theatrical losses with sales through Dogwoof On Demand and other leading VoD platforms. The company also decided to release its next batch of films via VoD platforms, including fashion doc Martin Margiela: In His Own Words, Diana Kennedy: Nothing Fancy and civil liberties films The Fight and On The Record.
Austrian documentary sales specialist Autlook faced similar challenges with the Oscar-nominated For Sama, which had been sold to distributors around the world — but whose theatrical rollout in March halted abruptly as the lockdown began.
"We sold out screens in cinemas in the Netherlands, Japan, Germany and Italy [but] we needed to take it off the cinemas immediately after two weeks," Autlook CEO Salma Abdalla recalls. "It was hugely frustrating."
Autlook was not direct distributing in these countries but the sales company receives shares of up to 50% from the theatrical box-office receipts of its distributor partners.
Esther van Messel, CEO of Zurich-based sales agent, producer and distributor First Hand Films, notes that once cinemas did reopen in the summer, documentaries were able to take advantage.
"Now the blockbusters are not being released, there is space in the cinemas in a limited way that we didn't have previously," she says, citing films like Shalom Allah, about Swiss citizens converting to Islam, and Volunteer, which follows Swiss activists helping refugees in Greece.
Another positive trend is an increased demand for content among broadcasters and streamers. Sales agents have sold older library titles: Autlook, for example, has relicensed its 2015 feature doc Becoming Zlatan, about Swedish footballer Zlatan Ibrahimovic, while also doing strong business on SXSW 2020 selection Rockfield: The Studio On The Farm.
Netflix, HBO Max, Apple (which picked up Werner Herzog documentary Fireball for Apple TV+ in the summer), Disney+ and Disney-owned brands such as Hulu and National Geographic, are all now in the market for feature docs. These streamers, though, remain highly selective. They do not tend to acquire that much from smaller independent European sellers and are often more focused on their own-in house projects — for example, the documentaries branded as Netflix Originals.
Meanwhile, virtual festivals during the pandemic have not generated the same levels of business that documentary sellers would expect to achieve at physical events. "They [the festivals] all say, 'We've never had so many people.' OK, great, but there's no business," says French documentary sales veteran Anaïs Clanet, who earlier this year set up sales outfit Reservoir Docs as part of the Urban Group.
Sellers talk darkly about the lack of buzz and low level of engagement from distributors at virtual markets and festivals. One mentions getting "a two-page summary" of reports from viewings through a virtual festival video library. "Normally, we would get a 50-page report."
While some say the Cannes virtual Marché du Film was a profitable event, other documentary sellers are downbeat about the online marketplace. "There are no international sales happening at all, nothing," First Hand's van Messel observes of the slowdown in the sales business. "It's like they [buyers] are frozen in fear. Budgets are cut. Futures are uncertain."
Her assessment is shared by Clanet. "All my theatrical deals and sales stopped for six months," she says of her experience. On the brighter side, Clanet has now started pre-selling her docs for next year to Asia, where the pandemic no longer has such a hold.
Fight for air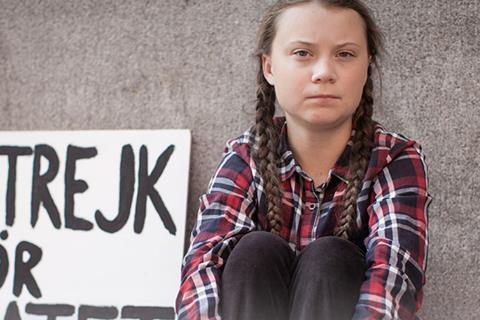 Big festival films — for example, Venice and TIFF selection I Am Greta (sold by Dogwoof) and holocaust documentary Final Account (sold by Cinephil) — have sold widely, but other theatrical documentaries without their profile have struggled. Just as in the fiction sphere, certain high-profile titles have had their releases delayed until 2021 because of the pandemic. For example, First Hand's music doc A-ha The Movie has had its multi-territory event release pushed from an originally scheduled November until April next year.
Meanwhile, some sales agents have had to postpone, cancel and renegotiate deals struck in Berlin (their last physical market) back in February. "The way we relate to buyers has changed as there is not that huge amount of pressure to do everything during a festival," says Godas.
"Everyone has 60%-80% less revenue than they had last year at this time," Godas' colleague Ana Vicente, head of sales at Dogwoof, notes of the caution among theatrical buyers.
Cinephil's Kowarsky points to a more encouraging trend. If a documentary wins an award at even a small, unsung online festival, that success can be leveraged to generate sales and attention. She cites Champs-Elysées Film Festival in June, at which Cinephil's documentary 17 Blocks (about an African American family enduring poverty and violence in Washington DC) won multiple prizes — and Cinephil closed a "very nice" deal for France with Dulac Distribution.
"Maybe it's the glory days of smaller festivals," says Kowarsky. "If a big festival is online and a smaller one is online, if you've got a great jury, then you're still going to get good attention. If you've got good social media, you may get the same amount of people watching the film as a big festival would get."
The documentary sector has faced huge challenges due to Covid-19 but insiders remain optimistic. "There are projects that have been hurt. It is harder to raise money for everyone. It is harder for us to sell, [but] documentary makers are flexible creatures," says Kowarsky, striking a defiant note shared across the sector. "I am sure we're going to have incredible projects coming out."