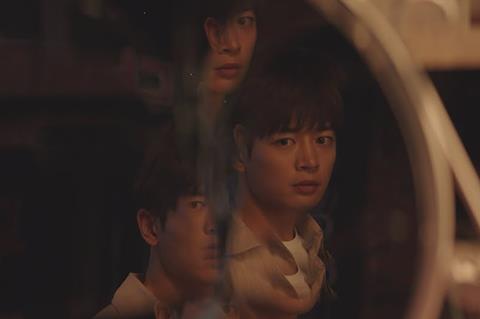 Welcoming back overseas guests in-person for the first time since the Covid-19 outbreak in 2020, South Korea's Bucheon International Fantastic Film Festival (Bifan, July 7-17) is set to open today with UK director Alex Garland's macabre horror Men.
Screening a total of 268 films from 49 countries with 80 world premieres and 20 international premieres until July 17, Bifan will host its closing night and awards ceremony on July 14. It will close with the world premiere of Korean suspense drama comedy New Normal, directed by Jung Bum-shik, who scored a box office hit in 2018 with found footage horror Gonjiam: Haunted Asylum.
"With lots of premieres, we had more guests who wanted to come this year – more than we originally prepared budget for," says Ellen Kim, head programmer at Bifan. "The Japanese hadn't been willing to travel for a while but this year we have masters like Harada Masato who is heading the international competition jury and giving a masterclass, Hiroki Ryuichi presenting a film, and Miike Takashi presenting two. We also have the low-budget independent genre filmmakers who often come in teams of seven to eight members – some of them at their own expense."
Other attendees include US filmmaker Brian Yuzna, who is dean of this year's Fantastic Film School (FFS) and will be giving masterclasses while presenting two of his films, Society and Dagon. Also on hand will be Thailand's Lertsiri Boonmee and Vutichai Wongnophadol, co-directors of SLR; filmmaker Fajar Nugros with cast and crew for The Womb from Indonesia; and 23-year-old Japanese director Hoya Seiyo with cast and crew for Alien Artists – all set to receive world or international premieres in the Bucheon Choice: Features international competition.
Rising trends
One of the ongoing trends Bifan organisers have noted this year is the rise of women making genre films. "There are more and more female genre filmmakers," says Jongsuk Thomas Nam, managing director of the Network of Asian Fantastic Films (NAFF) and programmer for English-language territories at Bifan.
"If that was kind of like a niche trend three to four years ago, it's now mainstream and well-recognised by the genre film community. They provide different perspectives. New voices are necessary."
They include Michelle Garza Cervera with Mexico-Peru title Huesera in international competition. She won the best new narrative director and the Nora Ephron awards at Tribeca in June, as well as the B.I.G/NAFF Award at Blood Window in 2019 at project stage. Others include Gilitte Leung, with the world premiere of Hong Kong-China title Social Distancing in international competition and Christine Ko with the world premiere of The Woman In The White Car in Korean Fantastic: Features competition.
A second trend Nam notes is the rise of independents. "There are many independent titles coming out and the majority of them are debut features," he says. "I think these first-time directors got tired of waiting for a "go" from the studios. They're the ones with all the winning shorts at Sundance and different markets, the ones that originally had some deals going, but since nothing was happening, they decided to make something low budget but with a notion of their own and very unique.
"For instance, Goran Stolevski's debut feature You Won't Be Alone was picked up by Universal right after it was made. It's an Asian premiere in our competition and world premiered at Sundance."
Expansion and revamp
In Korean cinema, programmer Mo Eunyoung highlights the energy in recent local filmmaking that prompted the festival to expand the Korean competition from eight to 10 titles this year.
"Korea has always had high standards for genre films so low-budget films in the past did not always live up to people's expectations," says Mo. "But recently, the works have an energy that make you think they were sharpening their knives during the pandemic. These are films that overcame everything in the past three years, including delays and cancellations, to be made and screened this year.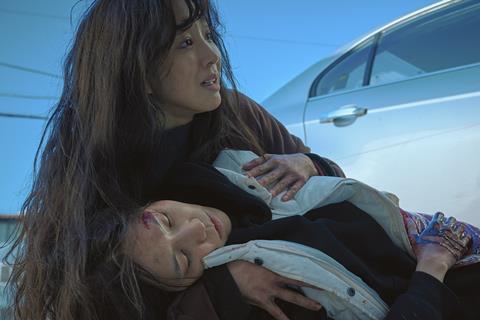 "We've gotten a lot of requests from distributors to connect them with the selections after we unveiled our line-up. These films have good stars and production values as well as faithfulness to genre and quality," she adds, giving examples such as Ko's The Woman In The White Car, which stars Lee Jung-eun from Parasite and Jung Ryeo-won from Castaway On The Moon.
The festival has also revamped nearly all its programme sections, with the exceptions of the Bucheon Choice and Korean Fantastic competitions. The Mad MaxX section will introduce master filmmakers' new works, Odd Family will be for more family-friendly titles, and other sections such as Adrenaline Ride, Metal Noir, Merry-Go-Round and XL are also categorised in a way to make it easier for festivalgoers to find the kind of films they are looking for.
"The film-viewing environment is changing and Bucheon is especially centred on users, which are also seeing a generational change, so we have made the sections clearer and more dynamic in order to communicate the colours of the festival," says programmer Jin Park.
"Fantastic film festivals originally started from fandom – genre film lovers creating subculture and communities in Europe. Bucheon is all about strange things and things that are out of the ordinary. We want to encourage that cultural energy and let people be as strange as they want to here and see how that unfolds in Asia," he says, quoting the festival's motto, "Stay strange."
Showcases
In the vein of delving into fandoms, Bifan is opening a showcase on Boys' Love (BL) titles. "BL has a major fandom [with purchasing power] and has risen up as a blue chip in the Korean industry," says Park. "We aim to keep highlighting such categories at Bifan so that they don't end with fandom but continue to connect with production and get publicised in a way that can make them visible with an impact."
Bifan's BL films showcase includes the world premiere of Kim Soo Jung's Semantic Error, the feature adaptation of a top-rated series on local streaming platform Watcha. There are also Japanese features such as Kariyama Shunsuke's BL Metamorphosis.
Further showcases include one on Korean actor Sul Kyung-gu (Peppermint Candy) and a retrospective of films from the Korean Academy of Film Arts (KAFA), which is set to celebrate its 40th anniversary in 2023.
The festival also continues to showcase XR storytelling and technology in its seventh year of the Beyond Reality programme. The section features 42 titles this year with an additional five amateur titles. Highlights include visual artist and engineer Moon Joon Yong's immersive and interactive Augmented Shadow: Chasing Stars In Shadow and 5.25 Squared Meters, directed by Kim Kyungmook (Stateless Things). The latter title refers to the size of the jail cell Kim was put in as a conscientious objector to mandatory military service.
In addition, Bifan is continuing its Scary Tales Campus – renamed this year to use its original Korean phonetics Goedam Campus, which supports IP development and is publishing a story archive with 15 other cities abroad in Korean and English.
The festival is also endeavouring to start a new tradition of 'Halloween in July' with an Asian twist – using the folktale of Princess Bari, the ancestor of Korean shamans, as a theme and drawing in the Bucheon community to include parades, dance parties, costumes and water gun fights as well as a junk art garden.