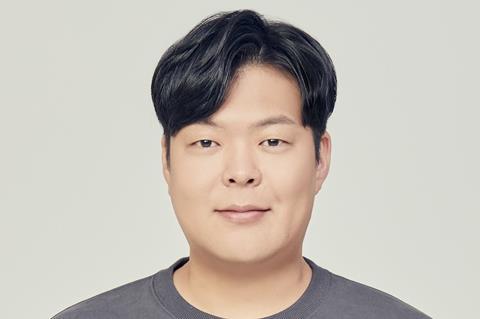 The competition in South Korea's OTT market has been heating up with local providers Tving, wavve and Watcha up against global streaming giants Netflix, Amazon and Disney+.
Watcha, co-founded by CEO TaeHoon Park in 2012, is among those building its presence and this week contributed KW12m ($9,200) towards cash prizes at Bucheon International Fantastic Film Festival (Bifan).
Park spoke to Screen about the origins of the company, its game-changing recommendation engine, producing originals, and its plans to launch a K-content focussed service around the world in 2023.
What was the idea behind Watcha?
We were a group of engineers interested in individualized service. We knew you had to have data on people's interests and preferences and film seemed to be the best for that because everyone likes films - just in varying degrees - and people are used to evaluating films with stars. We decided to create a recommendation engine that took star ratings and made recommendations – Watcha Pedia [which beta launched in 2012].
Watcha recently ranked second behind Disney+ for user satisfaction in Korea and second after Netflix in Japan, which seems linked to the recommendation engine. How does it work?
We ask users not just about the films but also books and webtoons [Korean online comics] that they enjoy. We use deep learning and machine learning technology to find people who rate things similarly. Unlike other platforms, where star ratings are more like a popularity vote, people know that the more star ratings you give within Watcha, the better your recommendations. So they are more diligent and careful about whether they give 3.5 stars or 4 stars.
How many users do you have?
The Watcha Pedia recommendation service is in Korean, Japanese and English and it's free, so we have about 12 million users.
What about the Watcha streaming service?
We don't make that public because our competitors don't either. But our annual sales numbers have about doubled every year since opening in 2016. Last year's sales were almost KW70bn ($53.4m) so that's about twice as the year before.
How do you source your foreign titles?
Originally, we only took titles that local importers and distributors brought in or did direct deals with studios, but we have been going to film and series markets since 2018 and started importing titles ourselves from 2019. There were so many films that were really good but couldn't get imported and I knew there would be viewers if we brought them to Watcha. We now have a content acquisition and distribution team that I personally think is the best in Korea. The films they pre-bought include Titane and Annette, which won the Cannes Palme d'Or and best director award respectively, and Venice's Golden Lion winner Happening.
How do you handle theatrical and release windows?
We sometimes work with theatrical distributors but also release titles ourselves. We have a different strategy to Netflix in that their holdback terms are short whereas we give ample theatrical releases before the titles come to Watcha. In the case of A24's After Yang, it has spent more than a month in theatres [the film opened June 1]. It's a long-term screening, and we are going to decide on when to show it on Watcha afterwards.
How would you describe the state of Korea's OTT market?
Korea is one of the few countries where local content is tremendously strong so local OTT players seem to be growing quickly. The coronavirus situation is only just now being resolved so we'll have to see how people behave, but long-term, all the market participants believe that OTT can only grow from here. Because this is a country where local content is strong, the local players have armaments to resist against global players. We're making our own original content such as films, drama series and variety shows.
What about Watcha's place in the market?
Among the local players, Watcha is the only one that started as a tech company. The other two [wavve and TVing] were joint ventures with broadcast companies. We provide the best service experience in device coverage or in Dolby Atmos tech, for instance.
When it comes to content, we have data about titles on Watcha and Watcha Pedia so can calculate what kind of content to bring to Watcha. We have about 100,000 titles and can figure out what kind of content we can bring in, at what prices. Since we have so much long-tail content, we can recommend good content, no matter who comes on the service.
We'll be launching a music streaming service with strong recommendations like Spotify, and a webtoon subscription service. We'll also be making original webtoons, developing a proven IP with a fanbase before adapting to series or films. We're already in Korea and Japan but are also looking to launch globally in the first half of next year – basically everywhere besides China and North Korea – with a focus on K-content.
How do you choose what to produce as Watcha originals?
At the planning stage, we verify as much as possible with data the subject matter, theme, and what's being consumed and rated on Watcha. This year we will be producing about 15 titles: scripted drama series; documentaries; non-scripted variety series like a K-pop idol series; and have a film in pre-production.
OTT is more suited to making original series and we focus on sourcing films. But sometimes in the process of producing or showing a series – like Semantic Error – we also produce a film version. The film version of Semantic Error is screening at Bifan this year and will be released theatrically this summer.
Why does Watcha give out awards at Bifan, Jeonju and Busan film festivals?
Folks who make films often give up as they have such a hard time so we created the Watcha award at three festivals to encourage them.