For production designer Lee Ha Jun, working with the famously detail-oriented director Bong Joon Ho was a meeting of minds. Screen talks to Lee about his Oscar-nominated designs for Parasite.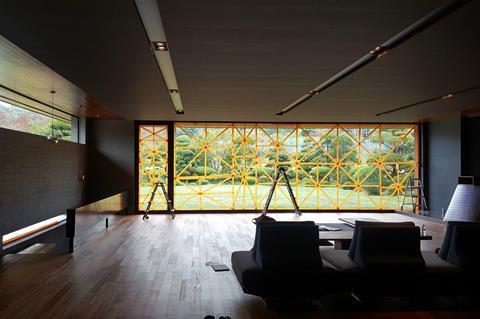 Bong Joon Ho's Cannes Palme d'Or-winning thriller Parasite continues to make history, recently becoming the first Korean film to be nominated to the Oscars' international feature category. But to top that, it also picked up five more nominations for best picture, director, original screenplay, editing and production design. Lee Ha Jun was responsible for the last of these, having been asked by Bong to work with him on Parasite after they met on Haemoo (aka Sea Fog), the 2014 thriller directed by Bong's former screenwriter Shim Sung-bo and produced by Bong.
"He talked to me about this project which back then was called Décal­comanie," says Lee. It was so named because the story is about two families — one fabulously rich and one barely eking out a living — and the parallel images of their contrasting domiciles evoke the eponymous French art technique of folding in two a piece of paper with paint or ink on it.
But first came the 2017 action-adventure Okja with Netflix, for which Lee also did production design, making Parasite his third film with Bong. "The advantage of working with director Bong is that he helps me use 100% of my abilities," says Lee. "He frequently sends me images and things to read to help me come up with ideas and ceaselessly think about the project. And he writes so well. When you read a script of his, you feel like you've already seen a whole film."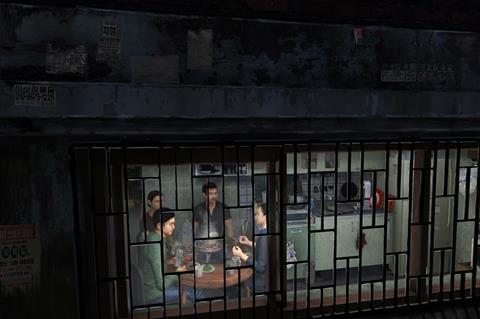 A graduate of Korea National University of Arts' department of stage design, Lee finds design inspiration everywhere. "For references, I look at the combinations of colours and textures in plants or the rusty steel and broken cement at a construction site. I don't just look at great photographs and designs," he says.
"The biggest reason why we built the set for the rich family's house was the garden," adds Lee of where much of the film's pivotal action takes place. The script describes the house as having been built by a famous architect for himself, with a large ground-floor living room focused on looking out a huge window onto the garden.
The set was built in Jeonju, in the south-west of South Korea, with landscaping that includes rounded foliage. "Trees are not naturally round," Lee says. "That requires constant maintenance by a gardener. It's a symbol of wealth. And they contrasted nicely with all the straight lines inside the house."
For the interior design, Lee wanted to avoid recognisable brands. "I wanted everything to look like you were seeing it for the first time, although familiar. I started with the walls, what to fill them with." He turned to artist SeungMo Park, who works with layered wire mesh. "If you look at it up close, it looks like sharp mosquito screens, but from afar it looks like a photograph."
For the ground-floor living room, Lee chose an artwork named Maya. "It felt like Parasite because Maya has scenery and the attributes of rock. Also because the film has the nuances of a quiet well when you throw a rock into it and see the waves get bigger," he explains.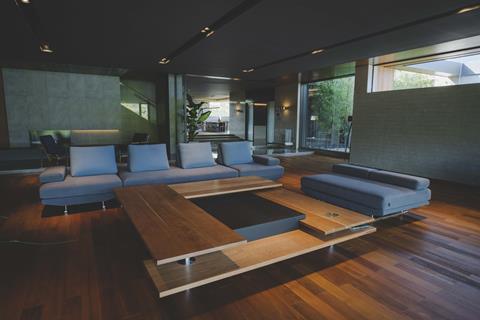 Park introduced the production designer to furniture artist Bahk Jong Sun. "He uses proportions and cut surfaces, all square and level, and manages to make them look cold even though it's wood," says Lee. For the film, Bahk created pieces such as the multi-level living room table, under which members of the poor family painfully hide at one point.
Heavy weather
Keeping alive the trees and lawn in the garden during South Korea's record-breaking heatwave in 2018 was a huge issue. "We used the kind of watering and drainage system football fields have, gave the plants injections and swapped them out frequently. People were dying, so how could plants endure?"
But for Lee, the most memorable crisis during production came when Typhoon Soulik passed over the Korean peninsula in late-August. The crew prepared by removing what they could and drilling holes in walls so wind could pass through the set. But Lee did not feel it was enough.
"I said to [my team], 'Hey, let's sleep here tonight,'" he says. "I made up the excuse of having a team dinner. You can't conquer nature, but we were fervent. We taped up the three-piece living room window and all the others tremendously against the wind, cooked food, and stayed up watching movies on a laptop and listening to music. People were spread out all over the place. We fell asleep and when we woke up, the typhoon had passed. Nothing was damaged."
That was not the only time Lee and his team stayed on set. "For the poor family's semi-basement home, in the sink and stove area, we did some hand-painting to create a lived-in look but also we had several pork belly barbecues, deliberately spattering grease over the place," he says.
The home of the poor family was inspired by a semi-basement Lee lived in during college. It and the neigh­bourhood were built on a water tank set in Ilsan, north-west of Seoul, because it was eventually to be flooded, then drained, cleaned and the apartment repapered for the aftermath.
"There's a feeling of the passage of time that you can't design, so I took the crew and the director to condemned sites to salvage everything we could — doors, windows, gates.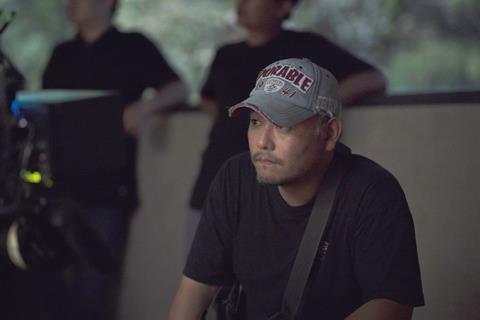 "After about two to three months of this, we lined everything up on the floor and took pictures, figuring out what to put where. It was better than if we had designed it because, if people live in a place a long time, there's no way they wouldn't have changed out a window at least once, right?"
Lee even placed bags of real food waste in the alleys, a touch of realism that drew flies and amusement from the director.
"When any cast or crew came for the first time, I always tried to take them through the back way, which was the long way around, so they could feel absorbed into the reality. The moment it feels fake, who would feel like working there? And we were working with Bong-tail after all," he says, referencing the nickname of the famously detail-oriented director.