After working on a film for more than five years then seeing its opening week in the UK and Ireland curtailed by an international crisis, a little downtime would be understandable.
Not for the Anglo-Irish team behind UK-Ireland title Calm With Horses.
"We were talking about [a relaunch] immediately," says Hamish Moseley, managing director at Altitude Film Distribution, which released the film in the UK with the company's sales arm handling international rights. "All the signs were that people were desperate to see this great film. We weren't just going to sit on our hands."
The film tells the story of an Irish boxer caught between the family of drug dealers who are manipulating him, and a better life with his autistic son. It was released into cinemas in the UK and Ireland on March 13, just as some venues were starting to close due to coronavirus. Before it had completed its first week, all major UK cinema chains had shut, with the UK government ordering closures by March 20.
Along with Irish distribution partners Element Pictures Distribution, Altitude expedited the digital release of the film; it will now be available on digital platforms including iTunes, Amazon, Curzon Home Cinema, BFI Player, and Volta from Monday, April 27.
"We want to keep up the momentum of the theatrical release and make it available for as many people as possible," says Moseley.
Avalanche
Adapted from a short story in the Young Skins collection by Irish writer Colin Barrett, the project began as a collaboration between director Nick Rowland and producer Daniel Emmerson, who took it to Michael Fassbender's DMC Film (where Emmerson is now managing director).
With writer Joe Murtagh soon onboard - like Rowland, an alumnus of the UK's National Film and Television School - the film shot in summer 2018, premiering in the Discovery section at Toronto 2019. A theatrical debut in 110 cinemas was set for March 2020.
"It was an ambitious release," added Karen O'Malley, head of distribution and home entertainment at Element Distribution. "We had a very large scale campaign in place, including bus sides and other impactful media – it felt very visible and prominent."
The film had its Irish premiere at Dublin International Film Festival on March 5. "We had all the talent come into Dublin," says O'Malley. "It was brilliantly received – the auditoriums were full, there wasn't a spare seat in the house."
However, coronavirus was on the horizon and Rowland says the spread to Italy in late February was when he first had concerns for Calm.
"I remember talking with Dan [Emmerson], saying 'The timing feels like this is going to take hold just as we come out'," he says. "It was definitely at the back of my mind. We were in Dublin and getting coronavirus updates from the hotel pushed under our door, so it felt like it was rapidly closing in."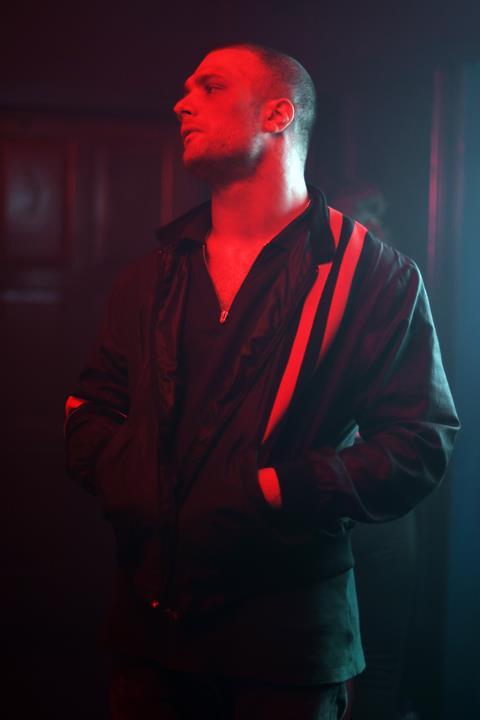 "There was a lot of speculation," adds Emmerson. "We felt worried for everyone's health and safety first and foremost, then worried for what it would mean for the life of the film."
"We got great support from exhibition and press - we felt like we were in a good place," says Moseley. "Then we had this creeping anxiety – 'oh god, this is going to impact us, what should we do?'. We all felt good about this release, apart from this avalanche coming our way."
Moseley says they were "helpless at that point – it was on the cusp of releasing, so there really wasn't anything we could do. It wasn't a great feeling."
The two weeks in March prior to the film's release saw the situation change on a daily basis. "I was doing Q&A screenings around the country and the closer we got to release, you noticed that everyone was starting to stay away," says Rowland.
"We had significant exhibitor support at that point," says O'Malley. "They were open for business and fully committed to the film."
"People were being asked to hold their nerve, and please keep the product coming," remembers Moseley. "That sounds strange even now, but at that point we didn't know how it was going to pan out."
Withdrawing and re-dating the film was not a realistic option at that stage. "There were conversations about it, but there is nothing you can do at that point," he comments. "Unless you're Bond and you've got a war chest of capital that you can deploy another time and just write off your entire investment in the film. [On March 4, Universal postponed the April release of James Bond title No Time To Die until November]. This is independent film distribution and independent filmmaking."
There were discussions about what Moseley calls "the morality of release".
"I felt conflicted," says Rowland.
He recalls tough conversations with family in Scotland on the opening weekend of what is his debut feature. "It got to the point where it was like, 'you probably shouldn't go, if that's what we're being told and if this situation is as serious as it seems to be.' It was very weird telling people not to go and see it."
"There was an early stage heading into the [opening] weekend where in my heart and soul I thought 'we're going to get a second crack at this, we'll be back on the big screen in a couple of weeks," says O'Malley. "But by day five, things had so radically changed that that just seemed out of reach."
"It's gutting," says Emmerson. "But you have to put these things in perspective. It's affecting loads of people's health and safety, first of all, then every sector in the world is being affected; there are lots of filmmakers I know who were in the middle of production and haven't been able to finish their films.
"It was really disappointing, but we're excited to help it find an audience now in a different way."
A happy medium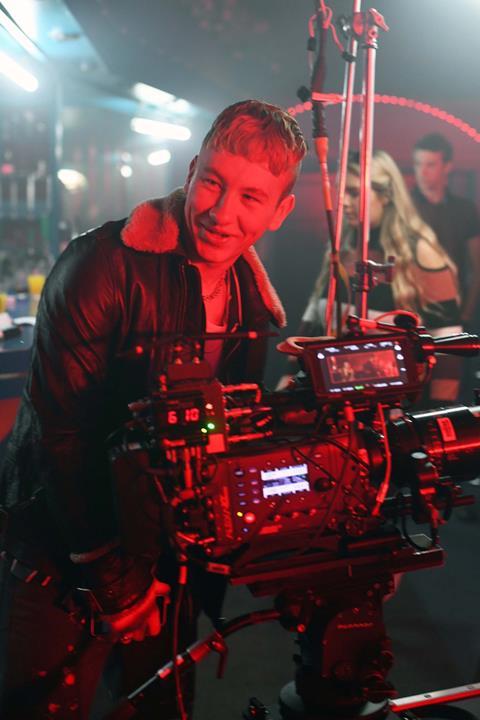 Once cinemas had closed, time was of the essence. A new digital release strategy had to be formed in a couple of days at Altitude. By March 20 – one week after the film hit cinemas – April 27 had been set for the online debut.
"Altitude is a 'windows agnostic' distributor," notes Moseley. "We respect the theatrical window; we certainly respect those cinemas who respect the theatrical window. We didn't want to just rush it to VoD, which would've felt very disrespectful to those cinemas chains which had been forced to close."
Both Altitude and Element settled on what Moseley calls "a happy medium": a six-week gap from theatrical to home entertainment, instead of the 16-week industry standard.
The release has been boosted by financial support from both the BFI and Screen Ireland. Lead actors Cosmo Jarvis, Barry Keoghan, and Niamh Algar have also re-engaged with promoting the film. "Normally the lion's share of that work is done at theatrical, but they've rallied in doing press for the digital release," says O'Malley.
Activities include a digital premiere on Curzon Home Cinema on the 27th, with a live online Q&A with Rowland on BFI Player three days later.
In this new environment, judging its success is difficult. "We all feel like we're comfortable about predicting what box office might be, but VoD is very tricky," says Moseley. "We have a range we think we might hit; we're hopeful that the numbers will be better than they would've been previously because there are lots more people just watching more films at home now."
"I'm hopeful," says Rowland. "There's a lot of competition out there, but I'm watching three movies a day at the moment."
"I do often have time to do that," he jokes, "but a lot of people don't!"
Both Element and Altitude affirm a commitment to getting the film back in cinemas when they reopen.
The year ahead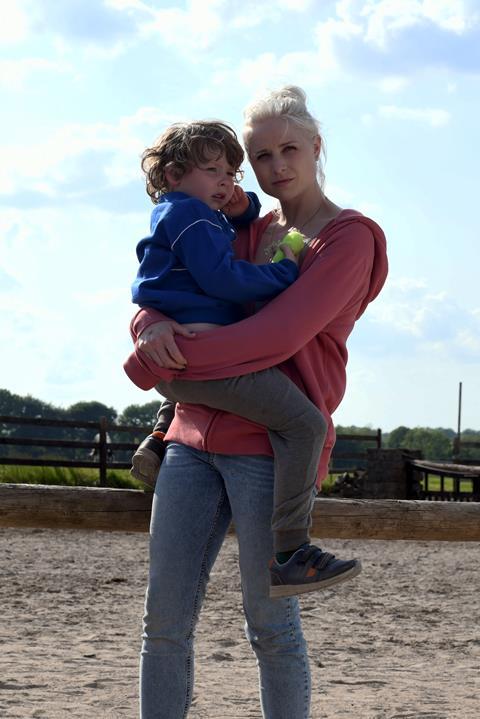 With Calm With Horses set to race again, all are starting to look towards an uncertain future.
Altitude had three releases lined up for April alone – Sarah Gavron's Rocks on April 10; Ladj Ly's Les Misérables today (April 24); and biographical documentary David Attenborough: A Life On Our Planet, including a sold-out event with the broadcaster in conversation with Michael Palin on April 17, intended to be broadcast worldwide.
"All of that was cancelled," says Moseley. "We haven't re-dated anything yet; it still feels premature to just pick a release date. We're just trying to reconfigure our plans within the uncertainty and make the best decisions possible for the release slate, but really protect the company and everybody that works at Altitude."
As well as representing Element Pictures' own productions and third-party producers, Element Distribution handles Studiocanal's output in Ireland, plus event cinema through the Royal Opera House. "All that is suspended at the moment," says O'Malley. We're just a little way off being able to decide what the best plan of action will be."
Rowland said he has a deal for his next project, "a thriller set within the world of competitive rally driving", seeing him return to his previous career in motorsports. "I'm very fortunate – I know lots of my friends in the industry who are not working or have had jobs fall through."
DMC has several titles lined up including Charlotte Regan's debut Scrapper with BBC Films and the BFI; Kibwe Tavares' first feature The Kitchen with Film4; Dreadful Ned, again written by Murtagh and set in Ireland's war of independence in the 1920s; and Gentle In The Bones, the directorial debut of I, Daniel Blake actor Hayley Squires.
One of these – Emmerson will not reveal which – was due to shoot this summer, but all that is on hold. "It's challenging for production companies across the board when you're looking at a prolonged period of time without revenue," he says. "But we've got a lot of projects across the film and TV side in development, so it gives us time to focus on those scripts, and make sure they're in the best possible place for when insurers decide they're ready to insure people to get back on set."
The Calm With Horses team are trying to stay positive about the future of the independent film industry.
"People are consuming more than ever before at home, but that craving for that shared experience is something we're seeing so much of," says O'Malley.
Element also runs the Light House Cinema in Dublin and the Pálás Cinema in Galway. "That's such a dedicated, loyal audience," she notes. "Communities will be formed out of this, and existing communities will become stronger. I'm very confident about that for the film community."
"As a young filmmaker, I just feel very lucky that we were able to make Calm With Horses," says Rowland. "I do worry what the landscape is going to be for other young filmmakers. I hope everyone retains the same level of support on the other side."
"We've all got a responsibility to keep supporting the films we love," adds Emmerson. "To make sure there's as much or more support than ever to help emerging filmmakers get their films made."
"I like to stay positive," says Moseley. "I would like to think the theatrical business will come back as vibrant, if not more vibrant, than ever. This has really shown we're pack animals, we want to come together and be together."
"We certainly all want to go down the pub and have a drink and a dance with each other as soon as we possibly can."