The Spanish industry is booming, with several films screening at Cannes, a turbo-charged TV drama sector, a new generation of women directors making an international impact and increased efforts to make Spanish producers attractive co-production partners.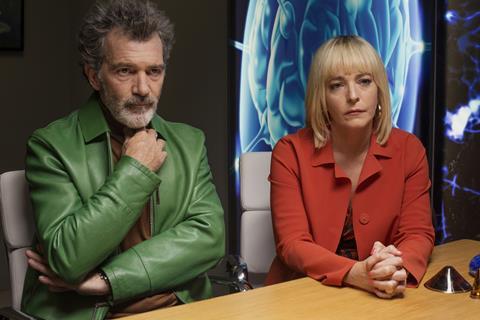 Pedro Almodovar, the most celebrated ambassador of Spanish cinema, has this week walked up the red carpet to premiere Pain And Glory in Competition, a film that features two of Spain's biggest international stars — Penelope Cruz and Antonio Banderas. It is an image that encapsulates the sense of optimism infusing the Spanish film industry.
Two further titles by Spanish directors and Cannes regulars have been selected for Un Certain Regard: Oliver Laxe's A Sun That Never Sets (O Que Arde); and Albert Serra's Freedom (Liberté), a portrait of the French aristocracy before the 1789 Revolution.
It is an optimism that extends beyond the Croisette to the wave of new Spanish auteurs making an impact on the festival circuit. Carla Simon's Summer 1993 won the best first feature award at the Berlinale in 2017 and the film's success has seemed to open the floodgates to Spanish films by women directors.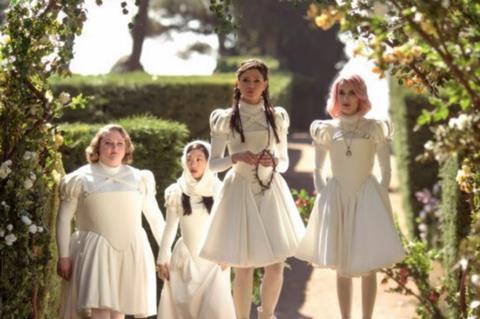 They include Alice Waddington, who premiered her first feature, Paradise Hills, at Sundance this year; actress/director Ana Asensio, nominated for an Independent Spirit award for her debut Most Beautiful Island and now working on her next project; Laura Ferres, who won Cannes Critics' Week with her short The Disinherited in 2017; Meritxell Colell Aparicio, whose first feature, Facing The Wind, premiered in the Berlinale's Forum last year; Neus Ballus, who screened Staff Only in Panorama at the Berlinale this year; Elena Trapé, whose second feature Distances is being associate produced by Isabel Coixet; and Pilar Palomero, whose debut film Las Niñas is produced by Inicia Films and BTeam Pictures.
Meanwhile, Simon won the Eurimages co-production development award with her project Alcarras at the Berlinale this year. The film is being produced by Maria Zamora from Spanish production and distribution outlet Avalon PC, and is scheduled to shoot in 2020.
Gender parity
"Policies to support [gender] parity [in the industry] are slowly bearing fruit," suggests producer Sandra Tapia of Arcadia Motion Pictures, who is developing Celia Rico's Journey To A Mother's Bedroom. "Many of the new directing and producing talents in Spain are women. I would like to see them have the same chances when it comes to accessing genre films or bigger-bud-geted mainstream productions."
Indeed, many of the biggest and most anticipated new projects in the works are being directed by some of Spain's heaviest (male) hitters. Alejandro Amenabar's Spanish Civil War drama While At War stars Karra Elejalde as writer Miguel de Unamuno; genre favourite Rodrigo Sorogoyen, who made his name with May God Save Us and The Realm, is putting the finishing touches to the feature version of his Oscar-nominated short film Mother (Madre); and Jaume Balaguero is shooting the English-language thriller Way Down, starring Freddie Highmore.
Efforts to create gender parity throughout the industry are being spearheaded by Spain's national film body, Instituto de Cinematografia y Artes Visuales (ICAA). It aims to increase the number of films written and directed exclusively by a woman, not simply co-directed or co-written, by giving an extra point to those projects when producers apply to the ICAA for public funding.
"We are hoping this will help improve results in parity — still far from what we would like to see for women filmmakers in the industry," says ICAA head Beatriz Navas.
Much of Spain's new-found confidence can be attributed to the unprecedented global demand for Spanish content triggered by the voracious appetite of international and local VoD platforms. Netflix opened its first European production hub in Madrid in April with talk of employing more than 20,000 people, and is working with acclaimed features directors including Oriol Paulo and Mateo Gil on Spanish-language TV series The Innocent and The Minions Of Midas respectively.
Amazon and HBO are also stepping up production of Spanish-language series, as is local platform Movistar and free-to-air TV groups Mediaset and Atresmedia. Meanwhile, Barcelona-based film and TV group Mediapro is planning to invest $171m (€200m) in the development and production of film and TV projects through a network of new global outposts under the banner The Mediapro Studio.
"I've never seen anything like this in my nearly 30 years in the business," says Adolfo Blanco, CEO at producer-distributor A Contracorriente Film, of the turbocharged year of activity.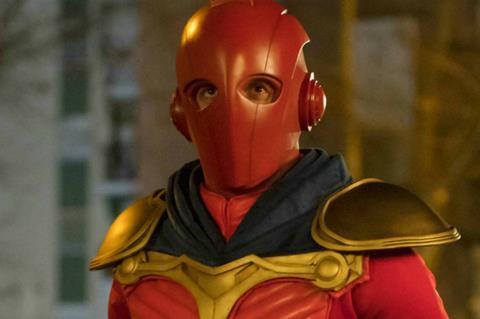 "More players means more options for our talent," points out producer Nahikari Ipiña of Sayaka Producciones, whose credits include Nacho Vigalondo's feature Colossal and the series El Vecino (The Neighbour) which is now in production for Netflix.
"Almost without being aware of it, over the years in this country we have built a very good structure for the business, with very skilled crews, creative power and competitive costs," says Mariano Barroso, a director and president of the Spanish Film Academy. "And now there is more work than ever."
"What is new too," he adds, "is the fact Spanish series, shot in Spanish, like [Netflix's] Money Heist, have managed to find great international success and have penetrated new markets in their dubbed versions. Language barriers have come down for Spanish productions in the English-speaking market."
Diverse cinema
Navas is thrilled by the shot of fresh air VoD platforms have breathed into the Spanish industry. But she cautions most of the production activity is in TV drama. ICAA's objective is to support the industry to produce a wide range of films for theatrical exhibition, both at home and abroad, and to ensure international buyers know what Spanish producers are making.
"Spanish cinema is avant-garde films and big-budgeted productions," Navas underlines. "We can have films that do well at the box office as different as [Carlos Theron's broad] comedy I Can Quit Whenever I Want and Almodovar's Pain And Glory."
ICAA administers generous annual state support of $78.5m (€70m) for film production and steers government policy on the film industry. Further public support comes from the country's autonomous regional governments and from public broadcasters. ICAA has recently introduced changes to the incentives, including the provision that 8% of annual film funding will be reserved for feature animation. Spain has a rich history of animation production — family title Tad The Lost Explorer And The Secret Of King Midas was an international hit in 2017 — and has produced titles as diverse as Spain-China co-production Bikes, The Movie, Raul de la Fuente's adult animation Another Day Of Life about the experience of a war reporter in Angola, and Salvador Simo's Buñuel In The Labyrinth Of Turtles.
ICAA is also keen to stimulate a greater number of international co-productions, particularly with European and Latin American partners. It has undertaken an industry-wide survey to work out the best way to do this and is now processing the data and designing a plan of action. Almodovar's production outfit El Deseo, which has collaborated on co-productions including Argentina's Wild Tales and El Angel, has been very critical of the existing system. "The requirements to access funding make financial co-productions virtually impossible," is the view of Esther Garcia, head of production at El Deseo. She says Lucrecia Martel's Zama, which El Deseo co-produced, was not able to access support from Spain.
Revising the requirements to access financial support for minority co-productions is also likely to be on the table following calls from producers who want to emulate the role played by producers in countries such as Belgium, Greece and Denmark. "In Spain it is difficult to take part in minority co-productions because of the limitations in that respect when it comes to meeting the requirements to access public funding and public TV budgets," explains producer Sergi Moreno of Lastor Media.
The linguistic and cultural bonds between Spain and Latin America in particular are evident in the line-ups of Spanish sales companies in the market. International collaborations include Juan Jose Campanella's The Weasels' Tale, Alejandro Amenabar's While At War and Sebastian Borensztein's Heroic Losers, starring Ricardo Darin.
What Spanish buyers are looking for at Cannes
The Spanish box office is the third-biggest market in western Europe and sold 97.7 million tickets in 2018, according to Spanish Cinemas Federation (FECE), behind only France (200 million) and the UK (177 million).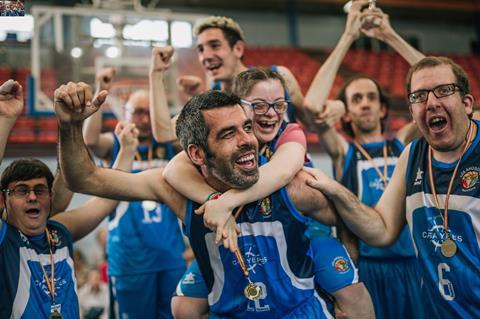 Javier Fesser's comedy Champions grossed $21m (€19m) to become the biggest local film of 2018 and Carlos Theron's comedy I Can Quit Whenever I Want is the biggest film of 2019 to date with a take of $9.3m (€8.3m). Pedro Almodovar's Pain And Glory topped the box office on its first weekend on release and has taken $5.9m (€5.3m) to date.
Distributors handling independent films are looking for titles with wide appeal. "My feeling is we have lost spectators of more radical auteur films and we try safer bets," says Alex Lafuente, distributor and producer at BTeam Pictures. "We release about 10 films a year so our goal for a market like Cannes varies according to how much we have already. This year, we bought a lot at Berlin [including Alejandro Landes' Colombian thriller Monos]."
"We usually get three to four films a year in Cannes," says Adolfo Blanco of production, sales and distribution company A Contracorriente Films. "But this year we would be happy with two because we have already bought most of what we need. Instead, we will invest time looking for an international film festival and distributor for a film we have produced, Litus by Dani de la Orden. We will be selling more than buying.
"We are also looking for a good project for 2020, a European comedy, period drama, an interesting literary adaptation. A project more than a finished film," Blanco continues. "This year, a film like Mia And The White Lion is doing extremely well for us at the box office."
Ones to watch - Spanish producers looking to work with international partners
Nahikari Ipiña - Sayaka Producciones
Genre specialist Nahikari Ipiña wants to work increasingly with new talent. She founded Sayaka Producciones in 2005 alongside directors Borja Cobeaga, Borja Crespo, Koldo Serra and Nacho Vigalondo, and her major credits to date are films by those directors: Vigalondo's Timecrimes and the English-language Colossal, starring Anne Hathaway and Jason Sudeikis, Cobeaga's Friend Zone and Serra's 70 Big Ones.
"I'm looking for new talent, new women directors in particular," says Ipiña. "I'm working with Lorena Iglesias on her first feature, The Menstrual Artist, a satire of contemporary art scheduled to shoot next year."
Ipiña is also behind the new projects by Vigalondo and Cobeaga (Intringulis, a suspense comedy set in Madrid), and the Netflix series El Vecino (The Neighbour) now in production, for which Vigalondo has directed the first two episodes.
Contact: nahikari@sayaka.es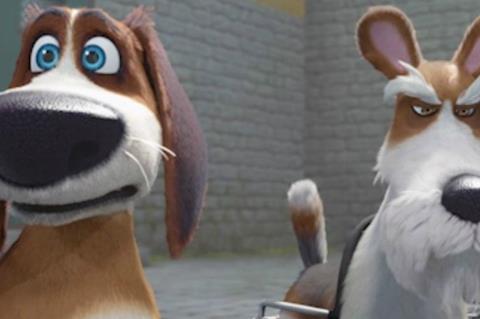 Nacho La Casa - Capitan Arana
After the success of feature-length animation Ozzy in 2016, seasoned TV producer Nacho La Casa is now moving into fiction films with Carlos Polo Menarguez's feature debut The Plan, a dark comedy about three out-of-work security guards. The project has attracted a stellar cast in Antonio De La Torre and Raul Arevalo. La Casa is also developing two features for which he has co-written the scripts — Sevillanas Of Brooklyn and Un Hijo — and is producing two further feature animations: Steve & Jacob, selected for Cartoon Movie 2019, and an untitled project in early development.
Contact: capitanarana.com
Alex Lafuente - BTeam, Get In The Picture Productions
BTeam was founded as a distribution company by Alex Lafuente and his partners Ania Jones and Lara P Camiña in 2013. At the time Lafuente also had a separate production outfit called Get In The Picture Productions with Paula Ortiz and Rosana Tomas through which he produced Ortiz's The Bride in 2015. "It was The Bride's critical success, with 12 Goya nominations, that made me realise we could do both, producing and distributing," says Lafuente.
Since then BTeam has co-produced and distributed Isaki Lacuesta's San Sebastian Golden Shell winner Between Two Waters, and co-produced Belen Funes' first feature A Thief's Daughter, a drama starring Eduard Fernandez, with Oberon Cinematografica. Lafuente is also behind The Girls (Las Ninas), the first feature by Pilar Palomero, which will be co-produced with Valerie Delpierre's Inicia Films. With Get In The Picture Productions, Lafuente is developing Ortiz's new film Bluebeard, which he describes as a "psychological thriller in a fantastical context" as a co-production with Morena Films.
Contact: bteampictures.es
Sergi Moreno - Lastor Media
Arthouse cinema fan Sergi Moreno first worked on Lluis Galter's Venice premiere Caracremada in 2010. He joined Lastor Media seven years ago and has been behind titles including Carlos Marques-Marcet's 10.000 Km, which won the special jury award at SXSW and the Goya for best new director in 2014, as well as two other films by Marques Marcet: Anchor And Hope (2017) and The Days To Come (2019). With an eye for new talent, Moreno is developing several first features including Mikel Gurrea's Cork, starring Laia Costa, and co-producing Clara Roquet's Libertad, which is scheduled to shoot this summer.
Contact: lastormedia.com
Sandra Tapia - Arcadia Motion Pictures
Sandra Tapia is equally happy nurturing new talent as she is producing high-concept genre films such as Mateo Gil's Project Lazarus.
Through Barcelona-based Arcadia Motion Pictures, Tapia is working on Gil's next project as well as the new as-yet-untitled feature from Pablo Berger. She is also finishing post-production on Rodrigo Sorogoyen's much-anticipated feature adaptation of his Oscar-nominated short Mother. It is a drama about a mother, played by Marta Nieto, whose six-year-old son disappears while on a beach in France.
Tapia is also producing smaller, riskier films including Celia Rico's feature debut Journey To A Mother's Bedroom, a story about the everyday life of a mother and a daughter. The film won a special mention at San Sebastian Film Festival last September and picked up four Goya nominations.
Tapia is working on the Spain-Argentina co-production La Maldicion Del Guapo by Beda Docampo Feijoo, which is scheduled to shoot this summer. She is also eyeing an inevitable move into TV production.
Contact: arcadiamotionpictures.com
Five directors on the rise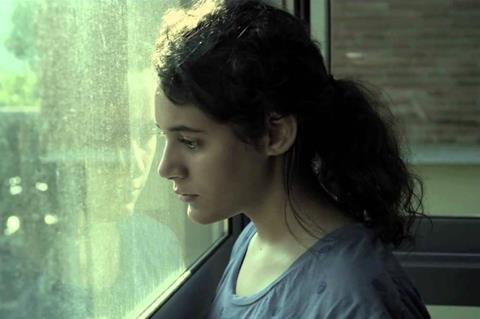 Belen Funes
Director and screenwriter Belen Funes has just finished her first feature, A Thief's Daughter, produced by Oberon Cinematografica and BTeam Productions. The plot and main character are inspired by Funes' 2015 short Sara's Runaway, which was produced by Isabel Coixet and won two awards at Malaga Film Festival; it was also nominated for a Goya. A Thief's Daughter was chosen for the TIFF Talent Lab in 2017. It tells the story of a father who walks back into his daughter's life after years of absence, and stars Eduard Fernandez and his real-life daughter, Greta Fernandez.
Victor Moreno
Victor Moreno's experimental feature documentary The Hidden City has played widely at international film festivals since premiering at Seville's Festival of European Cinema. The Spanish and French co-production between El Viaje Films and Pomme Hurlante Films explores the underworld of a big city in a journey through tunnels, sewers, service supplies and transportation networks and blurs the boundaries of documentary and fiction. Moreno plans to keep on exploring "the alien quality of the landscape" in his next film called Outside (El Exterior) for which he says he will trade "the dark of Madrid's underground for the white, desolate plains of the north of Europe, ideally somewhere close to the North Pole".
Antonio Mendez Esparza
Antonio Mendez Esparza's first film Here And There (Aqui Y Alla) premiered in Critics' Week at Cannes in 2012 where it won the grand prix. His second feature Life And Nothing More screened at Toronto in 2017 and was selected for international festivals including San Sebastian, Tokyo and Rotterdam. It also received two Spirit award nominations, and won the John Cassavetes Independent Spirit Award. Situated in the US, where he lectures at Florida State University, Esparza is now working on his third feature, which is based on Que Nadie Duerma, the novel by Spanish author Juan Jose Millas. Still at script stage and produced by Aqui Y Alli Films, it is set to shoot in Spanish in Madrid and will star Malena Alterio.
Celia Rico
Celia Rico won the New Director award and the Youth Jury award with Journey To A Mother's Bedroom at San Sebastian Film Festival in 2018. The film is about the relationship between a mother and her daughter, played respectively by Lola Dueñas and Anna Castillo. Rico, a part of the new wave of women filmmakers that includes Clara Roquet and Belen Funes, is now developing her next project.
Clara Roquet
Clara Roquet has made a name for herself as a writer, co-scripting projects including Carlos Marques-Marcet's 10.000 Km and The Days To Come and Jaime Rosales's Petra. She is now poised to direct her first feature, Libertad, to be shot in the summer on locations on the Costa Brava and in Barcelona. Lastor Media and Avalon are producing and Playtime is handling international sales. Libertad is a coming-of-age story about two girls from very different backgrounds: one is the daughter of wealthy parents and the other the daughter of the Colombian woman hired to look after her grandmother who has Alzheimer's disease.
Five actors to watch
Anna Castillo
Castillo got her big break when she was cast in Iciar Bollain's The Olive Tree, which earned her a Goya award for best new actress in 2016. She went on to prove her versatility in titles as diverse as Agustin Diaz Yanes's period drama Gold, Javier Ambrossi and Javier Calvo's kitsch musical comedy Holy Camp, and Celia Rico's indie drama Journey To A Mother's Bedroom, for which she snagged a Goya nomination for best supporting actress. Castillo also appears in Movistar TV series Arde Madrid, about the life of the household employees of Ava Gardner during the period the Hollywood star lived in Madrid. She has just started shooting Salvador Calvo's drama Un Mundo Prohibido, produced by Ikiru Films, in which Castillo stars with veteran Luis Tosar.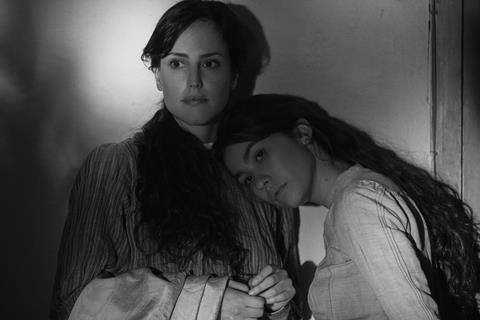 Natalia de Molina
Since her debut in David Trueba's Living Is Easy (With Eyes Closed), Natalia de Molina has become one of the busiest actresses in Spain. The role earned her a best new actress Goya award in 2014, and she won a Goya for best actress for the drama Food And Shelter in 2016. De Molina recently starred in Isabel Coixet's Berlinale selection Elisa And Marcela and her latest roles include Carlos Vermut's Who Will Sing To You; Paco Cabezas's thriller Adios, alongside Mario Casas; Jota Linares's first feature Animales Sin Collar; and Paco R Banos's 522. A Cat, A Chinese Guy And My Father.
Asier Etxeandia
Working with Pedro Almodóvar usually signifies a turning point in any actor's career and this should be the case for Asier Etxeandia who stars in Pain And Glory and stands out in a starry cast that includes Almodóvar regulars Antonio Banderas and Penelope Cruz. Etxeandia had previously worked with Cruz in Julio Medem's drama Ma Ma and earned a Goya nomination in 2016 for his role in Paula Ortiz's The Bride. He has since wrapped a role in Alfonso Cortes-Cavanillas's post-Spanish Civil War thriller The Silent War, appeared in the TV series Velvet and starred in emerging director Marina Seresesky's first feature The Open Door. He has now signed to star in Seresesky's next film, Las Mil Vidas.
Alba Flores
Alba Flores is showbusiness royalty in Spain: daughter of singer and composer Antonio Flores, granddaughter of flamenco singer and actress Lola Flores and niece of singer and actress Rosario Flores. Flores's first film was Chus Gutierrez's El Calentito in 2005 and she has worked steadily in theatre and television in series including Time In Between. It is the small screen that has made Flores a name to watch following the success of two series: Locked Up and Money Heist. She is now working on the next seasons of both and it seems only a matter of time before she makes the move into film.
David Verdaguer
David Verdaguer made his name opposite Natalia Tena in Carlos Marques Marcet's 10.000 Km in 2014. Since then he has established himself in the indie arena with roles in Marques Marcet's next two films: Anchor And Hope and Malaga Film Festival winner The Days To Come. He has also appeared in Carla Simon's Summer 1993 and joined Emma Suarez, Lola Duenas, Alex Brendemuhl and Sergi Lopez in the black comedy 7 Reasons To Run Away From Society. Verdaguer is now starring in Carlos Theron's local hit comedy I Can Quit Whenever I Want.