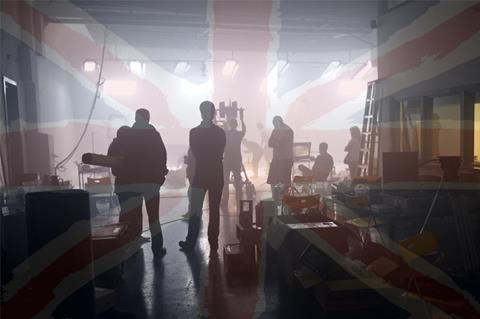 "Oh no, what's happened now?" shrieks the inner voice of every producer when they hear the ping of a new message while prepping or shooting a film during the latest UK lockdown as Covid cases rise fast around the country.
While some producers are pushing back hoped-for early spring shoots to the summer and the autumn, for those pressing ahead stress levels, as well as budgets, are spiralling. Costs are going up as much as 25%, due to PPE, masks, zoning, bubbling, the need to quarantine international incomers (or, at worst, re-cast them), testing, testing, testing and the sheer extra time and emotional energy all of that takes.
And although there are calls for a temporary increase in the UK tax relief, this is not yet gaining any real traction. Producers are wary of asking too much of a government that has already created the £500m insurance backstop that is giving financiers the confidence to lend and allow them to shoot at all.
But in the words of one producer, UK crews are flexible and dextrous and the biggest challenges this time around can be the small things. Props for example: fresh flowers are hard to come by when all the florists are closed. And enforced last-minute location changes: a homeowner might be happy to still let in a crew but their neighbours decidedly less keen.
On the upside, the streets of most town centres are devoid of most human activity. Shooting in London's Soho, for example, is a very easy environment to control right now.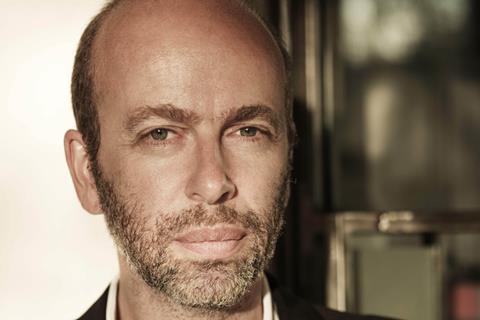 Working Title Films has been in production on films and TV projects as soon as it was allowed to last summer.
"Like all producers, we work with a lot of freelance and fixed term contract employees on our film and TV productions," said Eric Fellner, co-chairman of Working Title Films.
"Given the devastating impact the pandemic was likely to have, particularly on freelancers, we decided early on to try to continue to produce as much as we safely could and took the view the more people we could keep employed the better."
Following a Sicily shoot for Joe Wright's Cyrano last autumn, the company is working on four major features through this lockdown: Shekhar Kapur's What's Love Got To Do With It? is now shooting following a December start, while Matthew Warchus' adaptation of the musical Matilda, Sally El Hosaini's The Swimmers and Lena Denham's Birdy are all in prep.
Big US shoots in the UK, including Warner Bros' Batman and Disney's The Little Mermaid, are also carrying on through the lockdown.
"We have not been officially notified of any productions that are not restarting after the Christmas break," says Adrian Wootton, CEO of the British Film Commission. "Some pushed back from restarting on January 11 to January 18 but the industry is going the extra mile and with immense rigour to ensure film sets are safe."
Last week the BFC tightened its safety guidance for film and high-end TV further still, focusing on "clinically extremely vulnerable individuals" and production staff who live with those individuals. The protocols underline support should be in place for mental health and wellbeing focusing on vulnerable people and a discussion should be made on the safest roles for them to have. Before confirming a location, producers should also check that the owners are not vulnerable or experiencing Covid-19 symptoms.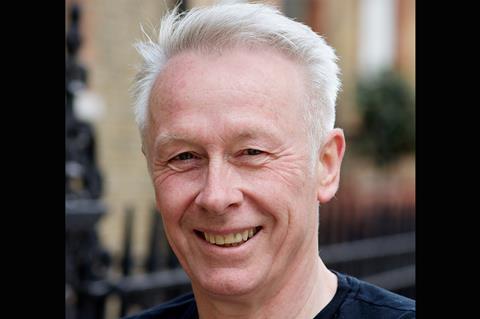 Covid-related transportation challenges are keeping Shoebox Films' London-based Paul Webster awake at night. He is producing Pablo Larrain's Princess Diana drama Spencer, due to start shooting in Germany (standing in for the UK) in early February.
"All the curtains are coming from Italy and the people producing them in Italy have a minimal workforce operating," he says. "All our costumes are being made in the UK and all the fittings have taken place in the UK so now we just have the shipping challenge. But we can ship by air freight and that's what we'll do."
Larrain and his lead Kristen Stewart as well as the international crew are all presently in quarantine in Berlin.
"My biggest worry is the actors getting there on time and having them feel comfortable and safe and well prepared," Webster admits.
Unusually, due to Covid, he won't travel himself to the German shoot. "I'm not as young as I used to be!"
Spencer is set over three days in one big house (Sandringham) and was financed by pre-sales via FilmNation. For similar independent productions that are not backed by a US studio or streamer, being self-contained as a production and creating a 'bubble' is the best way to make it work.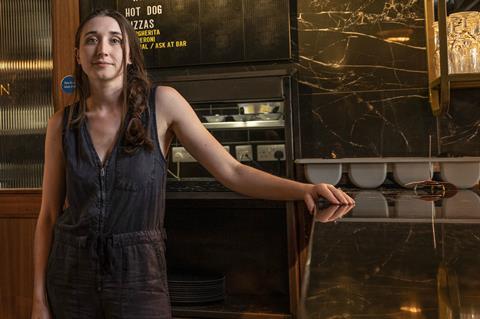 For rising producers such as former Screen Stars of Tomorrow Helen Simmons and Loran Dunn, it is the only way.
Simmons is working out if she can shoot a film, in a bubble, at the end of February in the Lake District in northwest England
"It's about four characters in a house and we'll do it with a reduced crew," she explains. "Everyone will have to isolate beforehand and we'll do initial testing and constant temperature checking but we will have to be very strict about nobody breaking that bubble once we're in it."
Dunn believes she benefited in the first lockdown from financiers, especially in the US, taking online meetings about her projects. But for some of her other projects, including a one-off, 60-minute comedy for the BBC, Dunn has to stretch an already slim budget to cover all the extra Covid-provoked costs by reworking the script and ensuring all the locations are safe.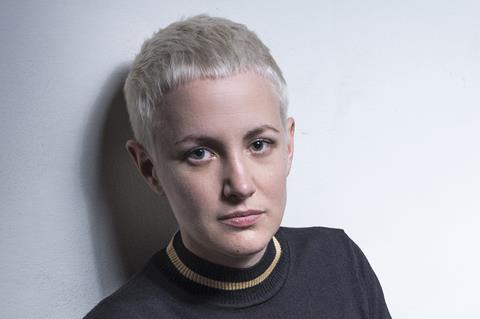 She's worried how much she and other indie producers will be able to ask of the crew on whose goodwill smaller productions depend. "These are people who are willing to come and work for a low rate or for extra hours and work really hard but who wants to do a job that is low money at a time like this?" says Dunn.
"You just can't work in the same way. The whole thing takes longer. I worry if I am still going to be able to get the regular crew that I like to work with as there are going to be other productions offering much more money. How can you compete? I don't know."
Netflix, Amazon and Apple are all understood to have reserved so many UK crew members via costly hold deals for future shoots that even a company such as Working Title is having to really rely on its strong relationships to crew up its upcoming projects.
"The only thing we can do is take it a day at a time," says Simmons. "It's so impossible now to predict anything you have to focus on the tasks in front of you and work through things methodically."