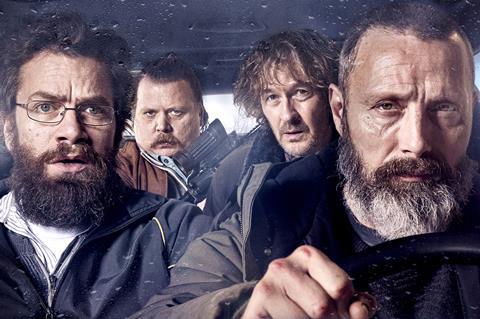 "I wanted to make a movie that played with genres," says Danish writer-director Anders Thomas Jensen, of his fifth feature Riders Of Justice, which he describes as "an existential drama, action comedy".
"I had a notion to make a drama like a Susanne Bier film [he's co-written many of her features] mixed with one of the dark comedies I do myself," Jensen says of the film, which opens International Film Festival Rotterdam (IFFR) today (February 1).
Mixing genres was "like a fusion kitchen when you cook Italian and Japanese… I love films that play with genre".
Jensen's four previous features – Flickering Lights, The Green Butchers, Adam's Apples and Men & Chicken – are known for creating worlds filled with absurdist dark humour. Riders Of Justice has some of that trademark humour while also exploring drama, thriller and crime elements…and looking at the meaning of life.
Mads Mikkelsen stars as Markus, a military man who returns home to his teenage daughter, played by Andrea Heick Gadeberg, after his wife is involved in a train accident. He meets a group of eccentrics, played by Nikolaj Lie Kaas, Lars Brygmann and Nicolas Bro, who believe the train accident was something more sinister.
"It is the story of Markus, who suffers a depression and has to learn to look at life and why are we here," recalls Jensen of the initial idea behind the story. "What are the important things in life? It can sound like a banal theme but at that point in my life, my mid-40s, it was in my mind. We men get this midlife crisis, so that's where it started."
Sisse Graum Jørgensen and Sidsel Hybschmann produce for Zentropa Entertainments3, in co-production with Film i Väst, Zentropa Sweden and with backing from the Danish Film Institute, FilmFyn, Nordisk Film & TV Fond, Creative Europe/MEDIA, YouSee, TV2 Denmark, YLE and SVT.
Nordisk is distributing in the Nordic countries. TrustNordisk handles sales and has already closed deals including with the US (Magnolia's Magnet Releasing), France (SND-Groupe M6), UK (Vertigo), Switzerland (Ascot Elite), Australia and New Zealand (Rialto), Japan (Klockworx) and Brazil (Synapse).
Budget wrangling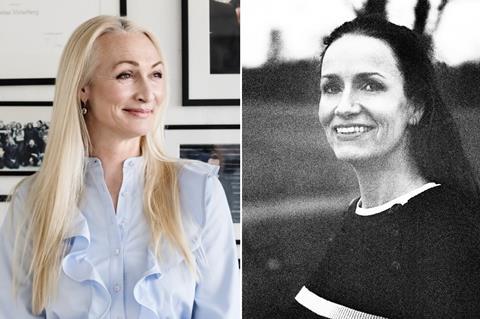 Graum Jørgensen had previously worked with Jensen as a screenwriter, on films including The Salvation and In A Better World, but not as a director. She bought into his vision for Riders Of Justice immediately. "To be honest, we developed it only a bit because it was extremely strong when we read it the first time," she explains.
Graum Jorgensen was happy to share production duties with Hybschmann, much as she did with sharing the production of Another Round with Kasper Dissing. "I prefer to produce together with someone else," she says.
"Producing has so many different phases and it's a strength to not think you are the best at all of them, and to match with someone like Sidsel – who is much better at casting or development – while maybe I'm more into the financing. It makes for a stronger producing unit."
Hybschmann, who has worked with Graum Jorgensen for more than a decade as an associate producer and co-producer, moves up to her first full producing credit. She says: "The script is magnificent and hilarious, and I fell for the characters.
"It's a privilege to enter this universe that is so perfectly formed and elaborate. Anders Thomas knows everything about this world… so it was about peeling the onion and figuring out how to shoot it as affordably as possible."
The film is set up as a Danish-Swedish co-production, with half shot in Sweden, in funder Film I Vast's region near Trollhatten and Goteborg, as well as in the Funen area of Denmark, plus two days of Fuerteventura for the film's desert scenes. They were lucky to finish shooting in early March 2020, mere days before the world went into lockdown.
The film, budgeted at about $6.2m (€5.2m), shot for 35 days, a tight schedule considering all the action and locations. "We would do an action scene in a day that you would have eight or 10 days to do in Hollywood," Jensen says. "This is definitely the movie I've made where the money has been spent most wisely on screen."
Reuniting with Mikkelsen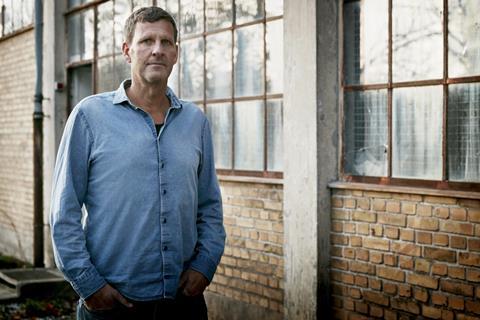 It helped that Jensen likes to prepare a lot in advance, and worked with his usual crew. He had a shorthand with most of the actors too – "it comes down to great actors knowing each other and knowing exactly what we want to do."
Rehearsal time before the shoot was limited but there were numerous phone conversations and a few days of meetings. "It's done in collaboration so they really get their say with the parts," Jensen says of working with his actors. "Once we get on set, we don't need to discuss all that psychology of the characters."
Mikkelsen has acted in all four of Jensen's past directorial features, and Lie Kaas has acted in three of the four.
Markus was different kind of role for Mikkelsen. "He's the straight man. He's always the idiot in the other films I've done with him," Jensen says with a laugh. "Lars Brygmann has all the funny lines, so Mads was putting up the serves so that the others could smash the ball."
Hybschmann adds: "His character could have been someone you don't identify with, but Mads made this closed off character somewhat likeable. He did a wonderful job."
The cast also includes Gustav Lindh, the young Swedish actor who made waves in Queen Of Hearts, as well as relative newcomer Andrea Heick Gadeberg. Jensen saw her in a rough cut of Daniel, directed by Niels Arden Oplev, Anders W. Berthelsen, for which he wrote the script.
"She only had five lines but was burning through…she's such a natural talent," says Jensen. She was 22 when Riders Of Justice shot but could be believable as a 16-year-old.
Riders Of Justice was released in Denmark on November 19, 2020, and had a strong 450,000 admissions in just 17 days before the pandemic shut down cinemas again. Once cinemas reopen, the plan is for the film to resume its theatrical release.
Jensen has a theory why the film has already connected with Danish audiences: "You get emotions and a laugh. Personally, if I can get that out of a movie, that's what I want."
The film is now opening IFFR, which is taking place entirely online this year, and will receive its UK premiere as part of the online Glasgow Film Festival on February 26. Jensen admits it is "weird, because you are not there in person" but is thrilled for the first international audience to watch the film online.
"I'm so glad they are having the festival," he adds. "One thing festivals can do is bring a lot of people together who really want to see these films, audiences who are so passionate about films."