Despite local budget cuts, Iceland's directors and producers are preparing a slew of exciting projects. Wendy Mitchell talks to 12 of the country's top talents.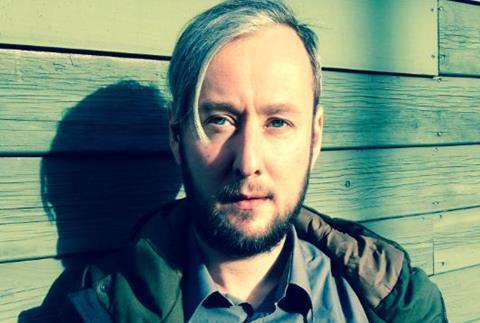 Runar Runarsson
The debut feature from Runar Runarsson, Volcano, selected for Directors' Fortnight at Cannes in 2011, was described as the coming-of-age story of an elderly man entering a new chapter in his life.
Now his second feature, Sparrows, is a teenage coming-of-age story about a 16-year-old boy who has been living with his mother in Reykjavik and is suddenly sent back to the remote Westfjords to live with his father.
"It's such a decisive time in our lives and there's so much contrast during these years. You still have your innocence, yet more and more you are confronted with the reality of life," the writer-director says. "Transition periods are dramatic. There's so much at stake."
Sparrows shot for 27 days this summer at locations in the Westfjords including Flateyri and Isafjordur. The region is extraordinarily beautiful but has its own hardships. "Most of the towns are quite worn. The boom years have never reached them," he says of the fishing villages. "This area has been struggling for survival for quite some time. The fishing industry has been going downhill."
Runarsson did extensive preparation for the film, including several weeks of location scouting followed by meticulous storyboarding. "For me that's a necessity to have the plan, so you can be able to improvise and problem solve. I really think the better you are prepared you can adapt to something like capturing a beautiful light coming through."
Shooting in the remote Westfjords had its challenges and benefits. "We are so far up north, so there are costs. When you need a lot of extras, there aren't that many people around," he says. "But also, people here are so helpful… If you need an iron, you just go to the next house and borrow one. People are so warm.
"We've had a lot of help from the community. For instance, if the fish factory was making too much noise [for our sound] they'd kill the electricity for us. Everybody chips in." Craft services went local as well, with freshly caught fish on the lunch menu.
Like all his projects, Sparrows has personal ties for Runarsson. "The hunting scenes in this film are based on my own childhood. So more or less everything I write about is based on first-hand or second-hand experience. It's important to have an emotional link to whatever I'm trying to portray."
Mikkel Jersin produces the Iceland-Denmark co-production for Nimbus Film, with co-producers Pegasus (Iceland) and MP Film (Croatia). The film, budgeted at about $1.9m (€1.5m), should be ready in time for Cannes.
Hafsteinn Gunnar Sigurdsson
Hafsteinn Gunnar Sigurdsson followed up Either Way (the buddy movie remade by David Gordon Green as Prince Avalanche) with another wry comedy, Paris Of The North, which had its world premiere at Karlovy Vary in July.
The story is about a recovering alcoholic, working as a teacher in a small village, who he receives an unexpected visit from his immature father.
Bjorn Thors, Helgi Bjornsson and Nanna Kristin Magnusdottir star in the Iceland-France-Denmark co-production, which shot in Flateyri in the Westfjords.
"I have a couple of scripts that I'm very excited about at the moment," Sigurdsson says of his future projects. "One of them I'm writing myself, and it's a comedy drama about the fear of flying. The other one is a script by my friend and collaborator, Huldar Breid-fjord, who wrote Paris Of The North. It's a drama-thriller about a dispute between neighbours in a quiet suburban area in Reykjavik over a tree, which gets very out of hand."
Hilmar Sigurdsson
Hilmar Sigurdsson and Gunnar Karlsson had worked at CAOZ, the company behind 3D animation Legends Of Valhalla: Thor, before launching animation production outfit GunHil in 2012.
Their company is now at work on another big animated feature, Ploe: You Never Fly Alone, written by Fridrik Erlingsson, about a bird whose family migrates to warmer climates before he learns to fly. He deals with the harsh winter by making new friends.
The project is supported with development funding from the Icelandic Film Centre and the MEDIA programme.
Ploe, which also has German studio Trixter on board, is set to release in 2017. Germany's ARRI Worldsales has already sold to 30 territories. GunHil is also working on animated TV show Space Stallions.
Asa Helga Hjorleifsdottir
Columbia University MFA graduate Asa Helga Hjorleifsdottir is currently planning her first feature film, The Swan, adapted from Gudbergur Bergsson's famed novel of the same name.
The book had been a hot prospect for years, with some international A-listers pursuing the rights, and Hjorleifsdottir had started working on the script during an adaptation class at Columbia. "The writer is very protective of his work, but he liked it," she says.
Hlin Johannesdottir and Birgitta Bjornsdottir from Vintage Pictures will produce; the new company, which also worked on festival hit Land Ho!, tested the waters by producing her award-winning short film, Love Story.
For many years, Hjorleifsdottir had been a fan of the 'visceral' feel of The Swan: "There were so many things about it that made me think of going into film-making in the first place," she recalls.
The story follows a troubled nine-year-old girl sent to her relatives' countryside farm for the summer. She develops a close relationship with a farmhand who is in his early thirties. "He never crosses any boundaries but we feel scared for her… She's the narrator but she doesn't understand everything that's going on," the writer-director explains.
The film could shoot in summer 2016. The director does not want to limit herself to Icelandic projects — she also has a New York-set script — but, she says, "I felt strongly that I wanted to make an Icelandic film first. My hope with The Swan is that it can travel. It's an Icelandic story, in some ways, but it's a human story."
The project has already been presented at Berlinale Co-Production Market and Jerusalem International Film Lab, and it has French and German partners on board.
Valdis Oskarsdottir
Valdis Oskarsdottir is the acclaimed editor of international hits such as Eternal Sunshine Of The Spotless Mind, Festen and Finding Forrester. More recently, she edited Ryan Gosling's directorial debut, Lost River. She is also a writer and director in her own right.
"I'm working on two scripts now; both have a comedic streak," Oskarsdottir says. "Trash & Sophie is about two girls who incorrectly get lots of money in their bank account and the mafia wants it back." Mystery Productions will produce alongside Germany's Alec Schulmann.
"The other one [365 Days] is about a 40-year-old taxi driver living with his grandmother. We follow him from the age of 10 until today in flashbacks," she explains. "He's driving a taxi so he doesn't have to make decisions, he just takes people where they tell him. But then a girl turns his life upside down."
Oskarsdottir is also editing three features: Daniela Amavia's Beautiful Now; Autumn Lights, about a US photographer visiting Iceland; and Iceland-set Back (Bakk), directed by her son, David Oskar Olafsson, with Gunnar Hansson.
Oskarsdottir is also keen to get back in the directors' chair. "I really like being on set. I like being out with other people," she says with a laugh.
Baldvin Z
Baldvin Z followed up his popular feature debut Jitters with interconnecting-lives drama Life In A Fishbowl, which set box-office records in Iceland and was also selected for Toronto's Discovery section (where it sold well for Films Boutique). It now represents Iceland in the best foreign-language film Oscar race.
His next title will, like Jitters, be a teenage story. "It's a love story between teenage girls, but it takes place in a bad environment — they are 15 years old and they are injecting medicine. It's an ugly world here in Iceland that nobody wants to talk about," he says.
"We have this newspaper where they print photos of missing people. And I started seeing the same 15-year-old on this page, again and again. Iceland is not a big place. How can you go missing 15 times in one year?
"I started talking to these people and finding out what's going on with them and it interested me. It's a love story of these two girls and it's also a story of these families."
That will shoot in 2016, meanwhile in 2015 he will also direct three episodes of the big-budget TV crime series Trapped, which is spearheaded by Baltasar Kormakur.
Skuli Fr Malmquist
Zik Zak Filmworks, launched in 1995 by Skuli Fr Malmquist and Thor Sigurjonsson (who now also splits his time with Denmark's Scanbox), is certainly an Icelandic company with an international outlook.
While still working on films such as Paris Of The North or local comedy Harry & Heimir, they also spent the summer working on US director Craig Zobel's Z For Zachariah, which shot in New Zealand with a cast including Chiwetel Ejiofor, Chris Pine and Margot Robbie.
"We have a few other projects in that kind of range," Malmquist says. "We have always put an emphasis on international productions as well as local ones, however even more so now because of cuts in Iceland."
Zik Zak's forthcoming productions include Solveig Anspach's The Aquatic Effect, co-producing with France's Agat Films. Shooting starts in November on the story of a man pretending to be a swimming instructor while he looks for the woman he loves in Iceland.
Zik Zak is also producing Oskar Thor Axelsson's I Remember You, an Icelandic-language ghost story adapted from Yrsa Sigurdardottir's novel; plus Isold Uggadottir's feature debut And Breathe Normally, an immigration story about an African woman who is detained in a hostel near Keflavik International Airport.
The company's documentary projects include Katja, Tjorvi Gudmundsson's 10-years-in-the-making study of a girl living on the streets of Kiev.
Dagur Kari
Dagur Kari is now putting the finishing touches to Fusi, his first film shot in Iceland since his lauded 2003 debut, Noi The Albino. "In my films, I'm always dealing with the combination of humour and tragedy. Fusi is no exception, but this time I'm maybe working in a more realistic tone," the director explains.
The story came to him in one day. "I was waiting for my flight at the airport and started observing the ground service people moving about in their small, toy-like vehicles. I was fascinated by how adulthood and childhood kind of melted together in this scenario. That led me to a main character who is a grown up and a child at the same time.
"It's a character study. Fusi is a man in his 40s, still living with his mum in a home that hasn't changed since he was a kid. The mother's new boyfriend has an ambition to push Fusi out of his childhood bubble, and most importantly out of the home. This sets Fusi out on a journey."
He wrote the part of Fusi with actor Gunnar Jonsson in mind. Kari had watched him play the sidekick in a popular TV satirical comedy series. "For many years I dreamt of seeing him in a dramatic main role." The actor, he says, "is a natural talent".
They did not have to discuss much. "He had a profound understanding of the character, and I felt that to analyse it verbally would do more harm than good. Most scenes he nailed in his first take. He was incredibly concentrated and prepared, and yet flexible and able to react spontaneously."
Fusi marks the first time Kari has collaborated with fellow Icelandic director Baltasar Kormakur, who produces for RVK Studios alongside Agnes Johansen (Denmark's Nimbus Film co-produces). "Baltasar is obviously a really experienced director and producer and it's a privilege to be in dialogue with someone who has such insight into both the creative and the practical process."
Kari has been editing, on and off, for more than a year and a half. "Baltasar and Agnes really understand my process. We realised it was a 'slow-food' kind of film — it should not be rushed."
Fusi is planned for launch in Iceland in February; Bac Films handles sales on the Iceland-Denmark co-production.
Kari is also busy as head of the directing programme at the National Film School of Denmark. "It's a bit hectic with the film in post," he says. "But I find it really inspiring to teach. I've learned more being a teacher for one year than a student for four."
Gudrun Edda Thorhannesdottir
Producer Gudrun Edda Thorhannesdottir of Duo Productions — a Screen International Future Leader of 2013 — is working with writer-director Kristin Johannesdottir on her 'film comeback' Then And When, My Love, set to shoot in 2015. Johannesdottir was in Cannes in 1992 with As In Heaven, but has since been concentrating on theatre.
"She's so clever, she's had time to develop as an artist," says Thorhannesdottir. The plot concerns a woman who spent seven years in prison for supposedly murdering her lover. When she is released, she confronts him.
Thorhannesdottir is also working with Arni & Kinski, commercials and music-video directors, on their debut feature, War Is Over. The cinematographer will be Spring Breakers' Benoit Debie.
The cast will include Jean-Marc Barr and Hilmir Snaer Gudnason, and co-producers are Anne-Marie Mackay for Wondros, Orian Williams for Orian Films and Gunnar Carlsson for Anagram. The film, set on the Westman Islands, is about a blind boy who suffers after gaining his sight.
Olaf de Fleur
Olaf de Fleur's City State "stand-alone sequel", Brave Men's Blood, comes out in Icelandic cinemas this month. He says it is the "same tone" as the first film but on a slightly bigger budget (still less than $1m). "The reason for the sequel is that I felt something in my chest that had to come out," he says.
Darri Ingolfsson (Dexter) leads the cast; Celluloid Dreams/Mongrel Media represent sales rights. Meanwhile, New Regency bought remake rights to crime thriller City State with James Mangold attached to direct.
De Fleur, whose diverse credits include Berlinale 2008 award-winning Philippine transsexual story The Amazing Truth About Queen Raquela, is very much a rising star overseas — Summit bought his big-budget sci-fi script Revoc, and he will direct that film in English. The story follows a man who is an alien interrogator working after aliens invade Earth. "I've always been a sci-fi fan. I let myself think very freely," the writer-director says.
De Fleur, repped by WME, is also a producer through his busy company, Poppoli Pictures.
Julius Kemp
Julius Kemp and Ingvar Thordarson's production companies Kisi and the Icelandic Film Company are having a busy year working on local low-budget films, several bigger co-productions and the year's biggest box-office hit in Iceland.
Kisi is helping on NFTS graduate Asgrimur Sverrisson's first feature, Reykjavik, a small-budget, black-and-white feature. "It's a romantic drama about relationships," says Kemp of the $100,000-budgeted project.
Another interesting low-budget feature is Snaevar Solvason's comedy, Albatross. "He shot the film himself and showed it to us. It was really good so we're trying to help him now," Kemp says.
The story is about a city boy who moves to a remote town on Iceland's west coast with his girlfriend. He starts working at a golf course and, when the girlfriend dumps him, he is stuck with his co-workers for the rest of the summer. "It's a buddy comedy," Kemp adds.
Kisi has already had a hit year as producer of Baldvin Z's box-office smash Life In A Fishbowl. "It may be an Iceland-specific story but it's universal," Kemp says. "There's pain in all the characters' lives, and people can really relate to that."
Indeed, the likes of Darren Aronofsky have publicly praised the film. They plan to reteam with Balvin Z on his next film about teenage drug addicts. The company is also preparing for a 2015 shoot on Aku Louhimies' The Ambassador, a comedy about an egotistical Icelandic poet who gets into trouble at a festival in Lithuania. The outfit also co-produced Toronto selection The Grump by Finland's Dome Karukoski.
David Oskar Olafsson
Mystery Productions, founded in 2006 by David Oskar Olafsson and Arni Filippusson, has credits including festival hit Metalhead, Either Way (remade in the US as Prince Avalanche) and Valdis Oskarsdottir's features King's Road and Country Wedding.
This summer, Mystery (working alongside Los Angeles-based Ashley M Kent) shot Angad Aulakh's Autumn Lights, about a US photographer (Guy Kent) who meets an enigmatic couple while on assignment in Iceland.
Olafsson and Gunnar Hansson direct Back (Bakk), a road-trip comedy about two old friends driving in reverse gear around Iceland to raise money for charity. It is editing now and will be delivered in early spring. Olafsson is developing thriller Broken with writer Ottar Nordfjord, who is also writing horror film Una for Marteinn Thorsson to direct.
Kevin Donovan's Dire, from a script by Johann Evar Grimsson, is likely to star Joey King and to shoot in early 2015 in the US. The supernatural thriller is about an abused 13-year-old girl who invents an imaginary friend who is an ancient carnivorous dire wolf.
"We have been developing the script for almost three years. It's a really good and intelligent supernatural thriller," Olafsson says.
Mystery is also working on an English-language remake of Norwegian film It's Only Make Believe, working with Brad Turner (24, Prison Break) and Jessica Petelle.
Valdis Oskarsdottir, Olafsson's mother, is also writing and directing family drama 365 Days, and will direct Listen, about a deaf musician who finds music that saves her at an abusive school. Oskarsdottir has also written Trash & Sophie, about two girls caught in a mafia heist.
The company is also working on TV projects including drama Prisoners, about a women's prison in Iceland, to be directed by Metalhead's Ragnar Bragason.