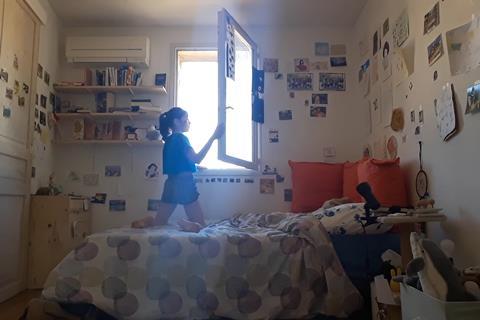 Of the 63 projects being showcased at IDFA Forum just one is a Covid-related title, and it hopes to offer a new angle on the pandemic.
Norwegian directors Maren Thingnæs and Marianne Mørk are pitching Stay Home, which looks at the topsy turvy pandemic year of 2020 as seen through 11 children and teenagers from across the world.
Kari Anne Moe and Gudmundur Gunnarsson produce for Fuglene; in co-production with Therese Högberg for Sweden's Bautafilm. Aftenposten TV is also on board, and so far, financing comes from Norwegian Film Institute and Fritt Ord Foundation.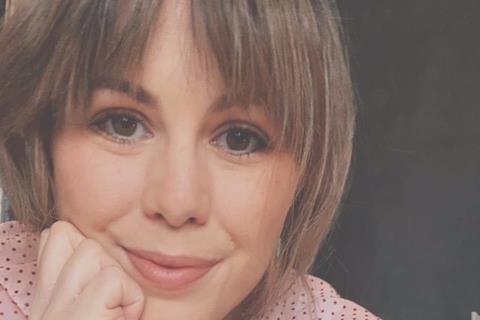 The directors both work with young people at a theatre school, which had to shut down during the early pandemic.
Mørk says, "When the pandemic hit most of the world in March, this thought occurred to me immediately: How are young people being influenced by this new way of living, being locked up and away from the world they used to know?"
Moe and Gunnarsson saw the international potential for the project when the directors pitched it to them in March. "The young generation will carry 2020 with them as a huge turning point in our world," Moe sayes.
Thingnæs explains they did a long casting process to find chidlren "with the ability to communicate through the camera lens." They include subjects in Norway, the US, Brazil, UK, Spain, France, Lebanon and Guatemala. That makes it especially instense for the directors working in different time zones and with different translators as well.
The subjects are recording themselves, as Thingnæs says, with only occasional help from family members.
There is guidance from the directors, of course. Thingnæs says, "We have weekly Zoom meetings with all the characters, and give them input and inspiration on what topics to talk about or what material to shoot based on each character's story. We talk to them about the compositions of images and help them to find ways to show their worlds on camera."
Because of the ages of the participants, as well as the character-driven approach, Mørk says "I don't think this will be a typical quarantine film…We hope that Stay Home will create conversations across age, culture, and background. Through the voices of the kids in Stay Home, we will both feel recognition, and get new perspectives on how this period has marked all of us."
They plan to finish the shooting in early January and deliver it soon after; at IDFA they are looking for more co-producers and a sales company. Stay Home is planned in three versions: 82 minute, 52 minute and 4x14.
Where are the other COVID feature projects?
IDFA industry head Adriek Van Nieuwenhuijzen says it is no surprise there aren't a slew of COVID projects in this year's Forum selection, as IDFA isn't a platform that would select news and reportage- style projects. There were a few other submissions that didn't make the final cut, but with Stay Home the scope of the project was different to what we see on the nightly news. "The series will show how, for each of them, the pandemic entered into their lives and how they are affected by it," she said.
Van Nieuwenhuijzen added that IDFA might see more artistic reflections on COVID in future years – "the documentaries and new media projects we select are a reflection on what happens, the filmmakers take a step back, look from a different and unique angle and they need time for this."
The pandemic of course has somehow impacted every film in the Forum, and one silver lining could be that "some filmmakers start new projects making use of the restrictions, turning their camera to things in their close proximity," Van Nieuwenhuijzen added.
The first pandemic feature documentary, 76 Days, directed by Hao Wu, Weixi Chen and Anonymous, filmed in four Chinese hospitals in the early days of the pandemic, had its premiere at Venice in August.
IDFA is also hosting the world premiere of The Ark, Dan Wei's feature documentary about an elderly woman fighting for her life in a Chinese hospital, not suffering from COVID but watching the pandemic unfold.
The further finished COVID-related projects screening atre IDFA i Brazilian short Same/Different/Both/Neither; Polish student short Hello Grandma; and the DocLab projects Corona Voicemails and Later Date.