Locarno's artistic director Carlo Chatrian talks to Screen about his final edition as artistic director ahead of his move to the Berlinale in 2019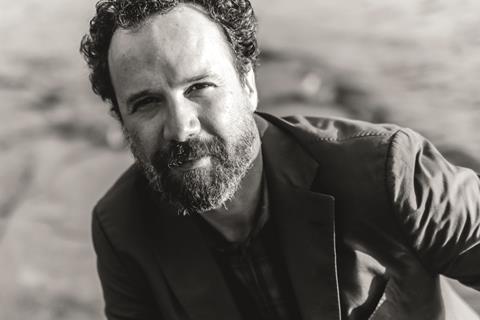 Ever since it was announced in late June that Carlo Chatrian had been appointed to the new position of artistic director at the Berlinale from March 2019, the industry's attention has inevitably focused on what plans he may have for the German festival when he heads up his first edition there in 2020.
Chatrian stresses, though, that he has been concentrating all his energies and thoughts in the past weeks on preparing the programme of what will be his sixth and final edition as artistic director of Locarno Festival since becoming Olivier Pere's successor in November 2012.
"How the future looks will come in the autumn when I go to Berlin to meet the festival staff and get to learn how that festival works from the inside. But, for the time being, I'm thinking only of the festival in Locarno," he says.
Chatrian's final line-up includes nine world premieres in the Piazza Grande programme, including films by Switzerland's Bettina Oberli (With The Wind) and Germany's Sandra Nettelbeck (What Doesn't Kill Us), as well as two feature debuts: Slovenia-born Milorad Krstic's animated film Ruben Brandt: Collector and French director David Roux's Breath Of Life. This year will also mark the first time that a TV series has been screened in the open-air venue with the presentation of Bruno Dumont's mini-series Coincoin And The Extra Humans.
"One of the trends this year is that we have quite a few comedies screening on the Piazza Grande — such as opening film Team Spirit and the closing film I Feel Good with Jean Dujardin — and I am very happy about this because this year's retrospective is dedicated to Leo McCarey, a master of comedies," Chatrian notes.
Something that particularly struck him in the International Competition's line-up of 15 full-length features, of which 13 are world premieres, "is that we have seven films whose titles are the names of the main character — Alice T., Diane, M, Menocchio, Ray & Liz, Sibel and Yara — where the directors are not afraid of using quite simple narrative forms and putting one character right up front. What really touched us was the strength of these characters, whether they were real or fictional."
According to Chatrian, another common strand runs throughout the whole of the programme. "There are a number of portraits of strong women, young and old, who are willing to accept their fate or struggle for their fate. That's something very topical."
Strong women
Although he may not be willing at this stage to talk about life after Locarno, one can nevertheless coax some personal highlights from his past five editions as artistic director.
One of these was the visit of the late US director Michael Cimino to the festival in 2015 to receive the Leopard of Honour on the Piazza Grande. "A man who was very self-assured but, at the same time, very fragile," is how Chatrian remembers the reclusive filmmaker.
Another highlight was US star Brie Larson coming to Locarno in 2013 when she won the festival's best actress Leopard for her role in Short Term 12. "And then she won the Oscar three years later [for Room]. I was so pleased for her," Chatrian says.
He recalls that on taking up the position of Locarno's artistic director in autumn 2012, he didn't want to change that much: "I could see that the festival's structure was functioning well."
One area where improvements were introduced, however, was the training programme of the Locarno Academy. "Over the past five years, the quality of the activities have really improved and the demand is clearly there," he says. "We had over 300 admissions for the Filmmakers Academy and over 200 for the Critics Academy this year.
"Moreover, the introduction of the Signs of Life sidebar as a counterprogramming to the Piazza Grande was another great success," he observes. "This section grows from strength to strength each year as a showcase for experimental works and new narrative forms."