In Kenneth Branagh's Belfast, Caitriona Balfe delivers her most acclaimed performance to date as the young protagonist's loving 'Ma'. Screen talks to the Dublin-born actress about her first film to be set so close to home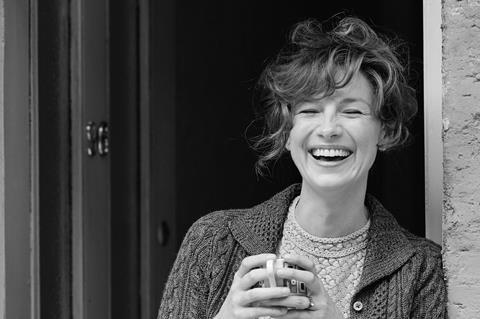 After 15 years of acting on screen, Dublin-born and Monaghan-raised Caitriona Balfe has finally landed a role playing what she calls a "proper Irish person". In Kenneth Branagh's semi-autobiographical black-and-white drama Belfast, Balfe portrays a character known only as Ma. She is the mother of nine-year-old Buddy (Jude Hill), a boy grappling with what it means to be a Protestant living in Belfast as the Troubles erupt in the late 1960s.
"Looking for something to do in Ireland as a job, you come across so many scripts about ideology that romanticise violence," says Balfe. "That was never something I wanted to do. With this script, I realised I got to tell a story in a way that really honours the people and what they went through, without glorifying the violence.
"In Money Monster I was playing Irish," she says, with reference to the 2016 Jodie Foster-directed feature starring George Clooney and Julia Roberts, "but somebody who had lived in America for a long time. This is the first time I've played a proper Irish person. When you go home, you want it to be for the right thing. You want it to be good."
History lessons
Belfast — which is produced by Branagh, Laura Berwick, Becca Kovacik and Tamar Thomas, with backing from Northern Ireland Screen — premiered at Telluride and won the people's choice award at Toronto International Film Festival. While the feature is based on Branagh's early years prior to his family moving to England, the director was keen for his cast to draw on their own rich and varied associations with Irish history.
"Ken got us together in the beginning and had us share a lot about our childhoods and our parents, looking at how they raised us, and would react to certain circumstances," recalls Balfe. "He was pulling things out in terms of what he wanted us to bring into our performance. It helped us get to know each other in a very intimate way, very quickly."
Jamie Dornan (Pa, husband to Balfe's Ma) and Ciaran Hinds (Buddy's grandfather) both grew up around Belfast, while Judi Dench (Buddy's grandmother) was raised in England to an Irish mother and a father who had lived in Dublin.
Monaghan, the county where Balfe grew up, sits just beneath the border between Northern Ireland and the Republic of Ireland. "Growing up in the borders, it [the Troubles] all felt very immediate," says Balfe of her early years. "We had bomb scares. As a child I felt shaped by what was going on."
She was brought up Catholic but describes herself as "very happily lapsed". Even so, did any reservations creep in about playing a Northern Irish Protestant?
"Where I grew up was predominantly an area that would be quite sympathetic to the cause [the republican movement]. We moved up there [from Dublin] when I was a baby because my dad was a Garda sergeant, so I was raised to be apolitical and not be part of that, and I went to an integrated secondary school.
"Religion never factored into my thinking of who Ma was," Balfe continues. "The only time it was ever an issue is in one scene where Ma comes out of the house chasing Buddy after he's stolen some dishwasher powder. I'm shouting, 'Holy mother of God', and Ken comes up to me and says, 'That's a bit Catholic. It would only be, 'Holy God'.' That goes to show how ridiculous the battle between Catholics and Protestants is — a difference between 'Holy mother of God' and 'Holy God'."
Improvisation was encouraged by Branagh. "Ken loved getting us to riff. Improvising with Judi Dench was insane. It was lovely to have such freedom." Balfe was known only as Ma in the script, and she chose not to think of a character name, in keeping with the story being from Buddy's point of view.
"The perspective was often from the child's eye. There would be scenes between myself and Jamie that were quite intense, but the camera would be in the other room and we'd just be in the background. There was something freeing about that — it becomes a mini piece of theatre where you don't have to think about the camera."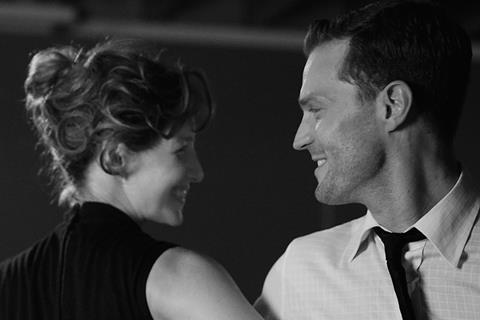 In preparation for the role, Balfe watched interviews on YouTube of working-class Belfast women from the period to harness the city's accent, as well as embarking on "quite extensive" dance lessons with Dornan ahead of the film's jubilant jigs. "Jamie and I bonded over that," grins Balfe. "There's no better way of getting to know someone than standing on their feet a couple of times."
Filming took place in England in August and September 2020 (shots of Belfast and its harbour did not require the cast). The sets consisted of one near Farnborough airport in Hampshire, southwest of London, and another in an old boarding school in Berkshire. "I still haven't been able to actually film on Irish soil," notes Balfe.
Building experience
Owing to being tied up with leading Starz series Outlander since 2014, on which Balfe also serves as a producer and has recently shot its sixth season in Scotland, the actress feels she "doesn't have the most extensive CV".
She began studying drama in her late teens at the Dublin Institute of Technology, but left having been scouted by a modelling agent. A prolific runway career followed, although acting remained her calling. She spent two years in Los Angeles taking acting classes with the likes of Judith Weston, who has also worked with Ava DuVernay and Taika Waititi, to propel her into the industry. Roles followed in features including Super 8, Ford v Ferrari and Now You See Me.
"You're sort of born with a desire [to act]," she muses. "I remember being four or five years old, running around doing Margaret Thatcher impressions. I was child number four, so I was also probably starved of some attention."
Now, Balfe has been bitten by the filmmaking bug. "I would love to direct and produce. I'm in development with a book I optioned called Here Is The Beehive [by Sarah Crossan], to be made into a film. Ken's been very encouraging.
"You have to be the master of your own destiny in the industry these days. There is a lot of stuff getting made, but it's hard as a woman of this age [42]," Balfe admits. "The roles aren't that plentiful. As an actor, you can't dwell — if it's meant to be, it's meant to be. If it's not, you've got to move on."