Greece's Christos Nikou, Georgia's Dea Kulumbegashvili and Ireland's Tom Sullivan — all first-time filmmakers representing their countries in this year's Oscars — discuss the impact of the selection on their careers, their films' dark themes, plus current and future projects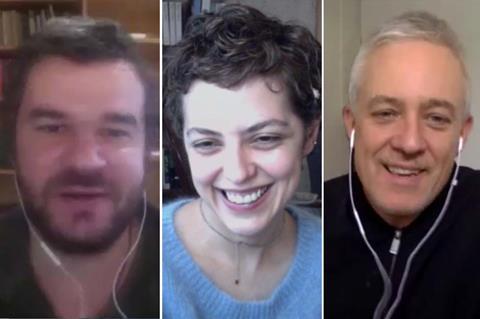 At a time when awards contenders are usually racking up air miles on the campaign trail, three hotly tipped European film­makers discovered the benefits of working from home while Covid-19 restrictions remain in place.
The films of Georgia's Dea Kulumbegashvili, Greece's Christos Nikou and Ireland's Tom Sullivan have each been submitted for the best international feature Academy Award by their respective countries.
Kulumbegashvili's Beginning centres on a woman in rural Georgia whose life unravels in the wake of an attack on a Jehovah's Witness community; Nikou's Apples is set amid a worldwide pandemic in which people develop amnesia; and Sullivan's Arracht takes place during the Irish famine of the 1840s, following a fisherman who is subsumed by darkness until a young girl comes into his life.
All mark the first features of these up-and-coming European talents and have sparked major international attention while creating fresh opportunities to make their future projects a reality.
The filmmakers joined a virtual roundtable with Screen International in mid-December to reveal how they are using this time to develop their second features, and how the dark nature of their debut films chimes with the current climate.
Screen: Usually you would be travelling with your films, so how are you spending this time and spreading the word during the pandemic?
Dea Kulumbegashvili: This is my first feature so I'm not really sure how the campaign works. I've just been doing talks, panels and interviews from my apartment. It would be so much more interesting to go to screenings and watch the film with an audience. But when we were thinking if we should release this year [2020] or not, I was absolutely certain we needed to get the film out there. With everybody locked in their homes, we need the opportunity to watch films, and I wanted mine to be seen by any means possible. It has also given me a lot of time to write and work on my new film as well as spend time with my family, who I hadn't seen for a year.
Christos Nikou: It's been a great opportunity for all of us to concentrate on our next projects. It's tricky because you want to live in the moment of your first feature, experiencing the movie together with audiences. It's also a great opportunity to travel, but in doing that you're losing two years of creating something new. But I hope Zoom will not continue after the pandemic. It might create a new dystopia and I'm a bit afraid of this.
Tom Sullivan: Yes, the pandemic has actually helped in that I've done a lot of development in the last few months. My wife has also just had our baby so it's been a productive year for me. I've taken the benefits and the positives from it. With the film, we did a small release in Ireland to qualify [for the international feature Oscar] but still have our distribution budget and it will probably get a release in Ireland this spring.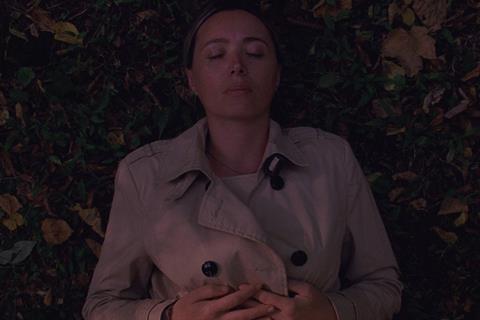 Screen: What does it mean to have your film represent your country at the Academy Awards?
DK: It's a big deal for my film because of the theme and subjects it explores. When the film was submitted, I looked at the people on the selection committee and saw many young directors. I'm grateful because it shows young people in Georgia want to talk about important issues. I'm glad the film may now be watched by more people and Georgia may have more representation on the world cinema stage in future.
CN: It's very nice the film will be seen by more people. But to be honest, that's the most important thing to me and not that I represent Greece. I have never believed in nationalities. I'm just a human.
TS: My film is told in a language [Irish] that is dying so to have that represented on a world stage — where a lot of people don't even know it exists — is a huge deal for me. The fact it's my first film makes it especially humbling and it's a big deal for my fellow countrymen and all the people who are trying to bring the language back and breathe life into it, so I'm very proud.
Screen You are each telling pretty dark stories about famine, religious persecution, and a pandemic. Why did you choose these subjects, and how might that relate to your own outlook on what's going on right now?
CN: Apples is a very personal story. I had the idea when I was dealing with the loss of my father. I was trying to understand how people forget so easily and how we can erase something that hurt us. We created a world in which an amnesia spreads like a virus, but we wrote the script six years ago so it's just coincidence there's a pandemic happening right now. The audience will recognise elements like uncertainty about the future, isolation, loneliness and loss. But the subject of memory is timeless.
DK: The idea for Beginning started when I was visiting my father. He was visited by some relations who had become Jehovah's Witnesses and they were suddenly foreigners in the place they grew up because of their religious choice. Coming home after a long time studying abroad, I was dealing with the same feeling. I also wanted to make a film about a woman who would usually be the supporting character in a story. Somehow, these two pieces came together.
As for how it resonates now, I think we are all dealing with the question of emancipation. By taking viewers through the painful journey of this woman, it was my attempt to somehow give the audience an emancipatory feeling by the end.
TS: I'm very interested in how people deal with trauma, especially from childhood. So Arracht began with this character who was isolated and traumatised, back in the 1840s, because of what happened to him during the famine. I wasn't interested in telling the overreaching political story. I wanted to zero in on one man and a group of people.
Looking at Ireland now, it's perhaps in its late teens in terms of its development and the country's own childhood trauma was the famine, which we're only starting to deal with now. We're in an interesting time where Ireland is beginning to find its identity, strike out as a country and not apologise for itself. It's a very relevant and current story for me.
Christos, the performance you got from lead actor [Aris Servetalis] was very interesting. I believe film acting can sometimes be about what's going on inside people and I was struck by his performance.
CN: We worked together on the short film I made [2012's Km]. Writing the script, we had him in mind from the beginning, which made life easier because we knew what he could do with his body. His body language is very strong as he is a dancer. Before rehearsals, I asked him to watch Jacques Tati movies and two Jim Carrey films, Eternal Sunshine Of The Spotless Mind and The Truman Show — to somehow combine the performances of Carrey and Tati. I always tried to give him challenges and do something creative, rather than just say a line. In that way, you make someone feel they're doing something more interesting.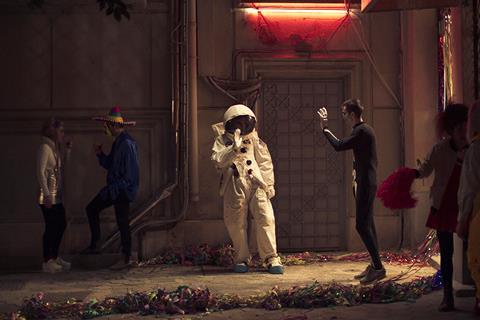 Screen: How has your profile been boosted by your films? How has life changed for you all?
DK: I want to work with the same producers on my next film and I hope they will have an easier time finding finance because financing Beginning was a bit of a nightmare for them. I know what they went through and I hope it will be a bit easier this time. But nothing has really changed. I'm in Georgia with my family, working and doing Zoom talks. I have an agent at CAA and talk about several possibilities but at the moment I only want to work on my next film, here in Georgia.
TS: The Oscar submission kicks down a few doors, you know, in terms of funding with the film board here in Ireland and also maybe with representation in America. I just want to keep telling my stories but also other people's. This will help. It's a step. The phone might not be ringing but I've found that when I make calls, they're ignored for a shorter length of time. For those reasons, it's been brilliant.
CN: I signed with CAA before [Apples premiered at] Venice. For sure, when you sign with a big agency, you get more opportunities, but I want to continue to explore my own style.
Screen: Christos, have you been approached by a streaming service to make a series or film?
CN: Um, yes. I've had many offers. To be honest, the next step will be to direct the next film, hopefully in less than a year. That's the plan. Before I made Apples, nobody was calling me. But I signed with a manager, Jerome Duboz, who also represents Bong Joon Ho, so he has made my life easier. Also, Apples' executive producer is Cate Blanchett, which has helped with offers. She's done a lot of things [for the film], and I'd like to continue that collaboration in the future with other projects.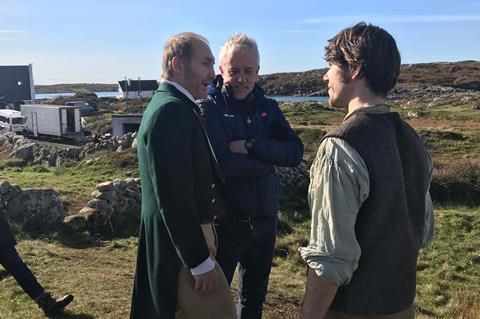 Screen: What can you all say about your next projects?
CN: We are writing it now. I'm with my two co-writers: Sam Steiner from the UK and Stavros Raptis, my co-writer from Apples. It's called Fingernails and is an absurdist, dramatic comedy in the sense of Apples. We've been locked down in this house in Athens for a month and are finishing the first draft. We'll announce soon who will be the producer and lead actress. The plan is to shoot in the fall, somehow.
TS: For me, it's a dark comedy called Sonny. It's set in 1986 inner-city Dublin and is about a kid who's terrified over the Chernobyl disaster and his interaction with an ex-criminal whose mother has Alzheimer's. It's about misfits that come together and create a family. Screen Ireland is helping me develop it. That's one thing Arracht has done. Now they're looking at my proposal and saying, "OK, this guy is not a complete idiot."
The other is called Paradise and is a historical feature set in 1870s Glasgow. I was approached to work on it by Peter Broughan, the Scottish producer of Rob Roy. It's about an Irish Marist Brother [a Catholic network with a youth/educational mission] who set up a football club called Celtic to feed starving Catholic children. The story is all about his journey and how he interacted with a bomber from the Irish Republican Brotherhood, which would become the IRA. I'm rewriting the script at the moment and Screen Ireland is helping us with that.
DK: I can't really talk about my next project in detail. I like to keep them secret for a long time until my producer forces me to make them more known. But I'm interested in exploring what it means to be a woman and the feminine experience of living in the world. At the same time, I'm very interested in exploring the medium of cinema and I'm really looking for collaborators because I want to build some very specific sound experiences. I want to shoot in very remote places, really high in the mountains of Georgia. I feel very passionate about it so we'll see where we go from here.