The make-up and hair artists nominated for Oscars this year faced challenges ranging from watery and muddy environments to a decades-spanning storyline and characters requiring heavy prosthetics. Screen talks to the nominated teams.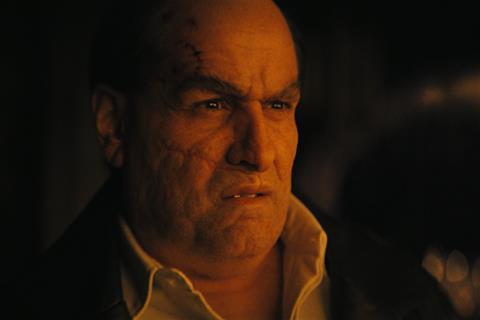 This year's nominees for the make-up and hairstyling Oscar are an eclectic mix. Their work ranges from evoking the First World War trenches in All Quiet On The Western Front and recreating a global icon in Elvis through to transforming Brendan Fraser in chamber piece The Whale and the construction of comic-book worlds in Black Panther: Wakanda Forever and The Batman.
And the nominee teams encompass both awards veterans — including former Oscar winners Mark Coulier (Elvis prosthetics designer) and Joel Harlow (Wakanda Forever's make-up department head) — and first-time nominees, such as the All Quiet On The Western Front team of Heike Merker and Linda Eisenhamerova.
Recent years have seen Oscar make-up and hairstyling nominations and wins for teams that produced some startling transformations — including 2022 nominee Dune and winner The Eyes Of Tammy Faye, 2021 nominee Hillbilly Elegy and 2019 winner Vice, which saw Christian Bale transform into US vice president Dick Cheney.
This year, prosthetics form a notable component of the work on The Whale, The Batman and Elvis, while for Wakanda Forever the team learned how to adapt hair and make-up to the under­water world featured in the film. And in All Quiet On The Western Front, the make-up and hair department developed multiple tones and consistencies of mud, as the evolution of the story demanded.
All Quiet On The Western Front
Heike Merker and Linda Eisenhamerova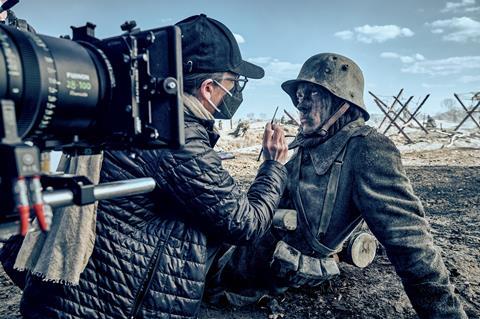 The weariness of troops on the First World War battlefield was recreated by German hair and make-up designer Heike Merker and Czech make-up supervisor Linda Eisenhamerova for Edward Berger's All Quiet On The Western Front. Merker describes Eisenhamerova — who sourced products for the shoot in Prague — as "my right hand, always with me".
Merker was inspired by Peter Jackson's 2018 documentary They Shall Not Grow Old, which features colourised footage of soldiers in the trenches. She says it opened up her vision to how the characters should look in Berger's adaptation of the Erich Maria Remarque novel. "This was my starting point," she explains. "I screenshot so many pictures out of this movie, to have reference pictures for how it was in the trenches — how muddy, how dirty and how they were laying on top of each other.
"We also realised from the documentary that they all had very bad teeth, so this was a key point for us. At the beginning, they still have white, normal teeth. Then we gave them something so that they're not so bright anymore."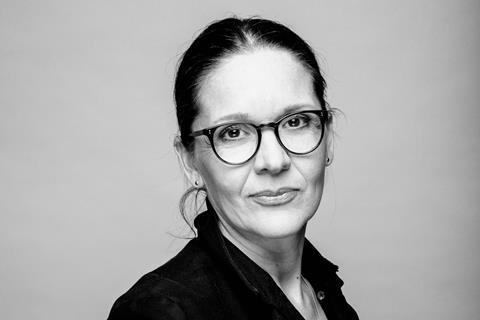 Merker also developed a palette of mud make-up. "We started making it from light yellowish to greyish to brownish," she says. "Also with the grey, you have a whiter grey or greenish grey or yellowish. And then not just colours, we also had it in different textures, from thin to clay-like."
The make-up speaks to character when young recruit Paul Bäumer (Felix Kammerer) is torn between killing a French soldier and trying to save him in a crater in no-man's land. Bäumer's face is half covered in caked-on mud, mirroring his conflicted feelings. "He already had several layers of make-up before he jumped into the crater," says Merker. "Then he was half face down into the mud."
She says it was a happy accident that the mud partially fell off giving him a "two-face" look — but having decided it was "a nice element to keep", it then meant they had to document it to maintain the look over several days of shooting.
Away from the frontline, Merker also created a range of moustachioed looks for the Armistice negotiators, led on the German side by politician Matthias Erzberger (Daniel Brühl) — but the humidity risked making them wilt. "The shooting situation was so difficult," she says. "We needed to find a way to maintain that easily, so that's why we permed the hair, so that the moustaches are always curly."
The Batman
Naomi Donne, Michael Fontaine and Michael Marino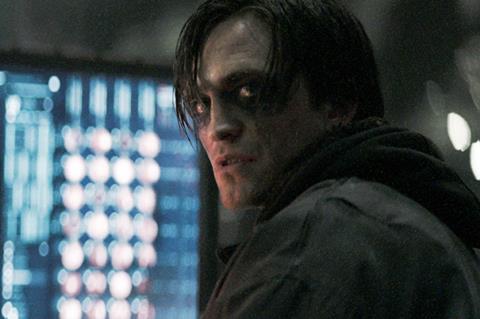 The Batman reboot offered an opportunity for the team of Naomi Donne, Michael Fontaine and Michael Marino to craft a fresh look for the characters. The trio have worked together on and off since Charlie Kaufman's Synecdoche, New York in 2008, and Marino says being friends is "a real asset".
Make-up designer Donne recalls early discussions with director Matt Reeves: "I found him very passionate. He wanted a whole different approach to Batman, which is more the type of work that I do, which is quite real." On the incarnation of Bruce Wayne, played by Robert Pattinson, she adds: "We talked about how tortured he was, how he wanted to save the world and it was almost impossible. Matt wanted you to see the man behind the mask and that's why when he took off his cowl, you saw the remains of the black make-up."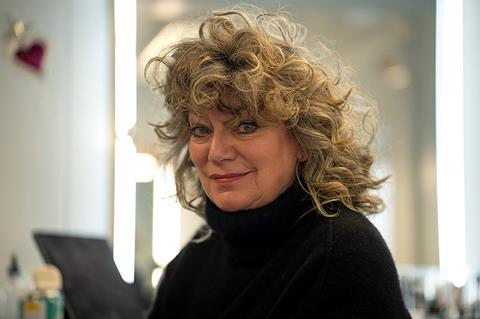 Colin Farrell has the most notable transformation, almost unrecognisable as Oswald Cobblepot, aka the Penguin. The look created by prosthetic designer Marino and prosthetic make-up artist Fontaine is a far cry from the caricature of Danny DeVito's villain in Tim Burton's Batman Returns in 1992.
Although Farrell is wiseguy Oswald here rather than the full-blown Penguin, Marino says he incorporated bird elements. "I wanted to squeeze in a little subliminal penguin stuff," he says. "I found these pictures of penguins fighting that had these distorted faces. I mimicked some of the scarring on a bird beak on his face. If you look from one side, the bottom of his nose is the silhouette of the mouth of a bird."
A five-month Covid lockdown gave Marino a shock when he turned up for a fitting with Farrell to discover the Irishman had lost about 30 pounds he had gained for a previous film role. "Oh my God, they did not fit at all," he recalls, referring to the prosthetics he had prepared. "They were overlapping and he looked really skinny and deflated."
Recalling Farrell's transformation, Marino adds: "He said, 'For the first time I know who this character is now.' The make-up helped him lose himself completely, to become this new person. He's known for handsome looks and he's a very good actor. I think losing the looks kind of opened the door to being so much more."
Black Panther: Wakanda Forever
Camille Friend and Joel Harlow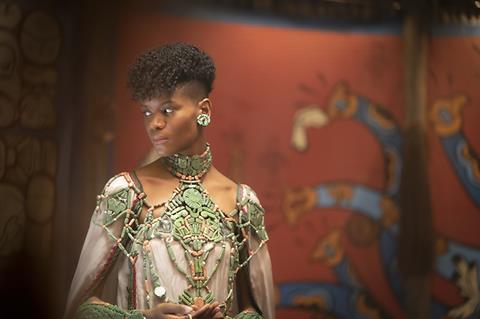 The world of Ryan Coogler's Black Panther sequel Wakanda Forever presented a number of challenges for hair and make-up department heads Camille Friend and Joel Harlow, not least making sure the looks held up in and out of water.
The pair worked in conjunction with costume designer Ruth E Carter to draw on Mayan culture for the appearance of the Talokanil underwater race. "We did a lot of research — we just wanted to create something that was truly culturally authentic," says Friend.
Harlow says the original Marvel comic books were crucial to the make-up design, including the Talokanil's access to the powerful fictional metal vibranium. "You're drawing on a culture but infusing it with what it would theoretically look like if they had the benefit of this sort of advanced technology," she says.
One of the trickiest elements was ensuring the Talokanil appeared blue when out of the water. "We had to make sure the blue make-up would last," says Harlow, "not only in the elements but also in combat. So there was a lot of experimentation to find out what material would adhere and be easy enough to touch up."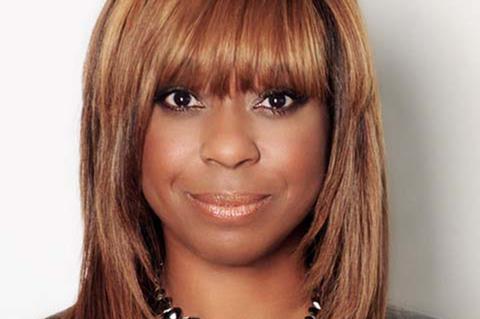 The hair process was also complex. "We found out in testing that we couldn't use any hairsprays or gels because when they got into the water, the product just made a big cloud," says Friend. "One thing we used is a spirit gum — we liquefied it with alcohol and then we sprayed it, I call it a glue hairspray. That's what helped the hair to hold up under­water, because you can't jump in there and touch it up. Once they go in, they're in until they come out."
The look of Shuri (played by Letitia Wright) also evolves in the film, as she comes to terms with the loss of her brother King T'Challa and takes on the Black Panther mantle. Friend says her shorter hair stemmed from a conversation she had with director Coogler. "In the beginning he talked about how, in West African culture, when people are mourning they will cut off their hair. So if they cut their hair off while mourning T'Challa, what would that look like a year after? This was a young woman who was mourning, but then she is growing up, she's coming into her young womanhood and she's changing into something else."
Elvis
Mark Coulier, Jason Baird and Aldo Signoretti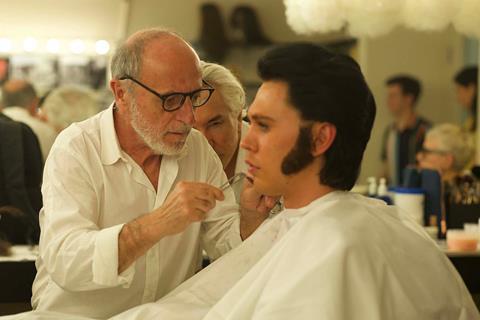 Creating film characters through make-up is always intricate but the stakes are raised when you are presenting the face of an instantly recognisable icon. On top of that, the story arc of Elvis spans several decades, with lead characters ageing over the course of the narrative. These were the challenges for UK prosthetics designer Mark Coulier and Australian prosthetics supervisor Jason Baird as they worked alongside Italian hair concept designer Aldo Signoretti to turn Austin Butler into Elvis Presley and Tom Hanks into his manager Colonel Tom Parker for Baz Luhrmann's biopic.
"We did The Iron Lady make-up on Meryl Streep, turning her into Margaret Thatcher, and it's a similar question to answer," explains Coulier. "What do you do to them to find that character? I think it's always less is more. So it was just searching out those little elements."
The team researched how Presley's face changed with age, matching Butler's profile to the musician. "I noticed early on that Austin's ears stick out and Elvis's are always very flat to his head with the quiff," says Coulier. "I created a little prosthetic around the back of the ear that glued his ears back, and that helped with the look."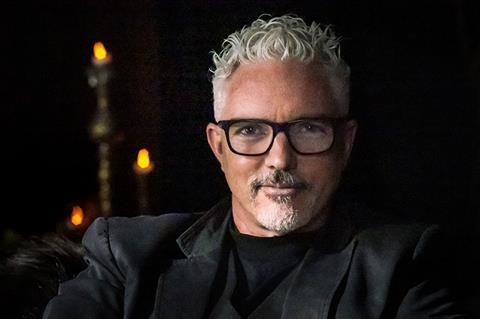 While prosthetics were used on Butler, it was Hanks who spent longer in the make-up chair — from three-and-a-half hours a day, rising to more than five hours when Parker was aged 87 and on his death bed. There were lots of subtle changes needed to the prosthetics to suggest the passage of time. "We aged him through the decades," says Baird. "We can track his freckles and age spots, and a lot of sun damage. We used references from Tom Parker's actual face to try to map some of that."
Although they did not have access to Hanks initially, they used a life cast that was made in the US. They also used a scan to make a 3D printed head. "That was much more successful than using the head cast," says Coulier, who adds that the use of 3D printing has been a valuable innovation in their industry. "It's fantastic because you don't get any distortion of the facial features," he points out. "You can scan somebody with their eyes open so when you're sculpting the forehead piece, you're sculpting it in the position they'll have when they have their eyes open. There's a lot of benefits to facial scanning and 3D printing in that respect."
The Whale
Adrien Morot, Judy Chin and Annemarie Bradley-Sherron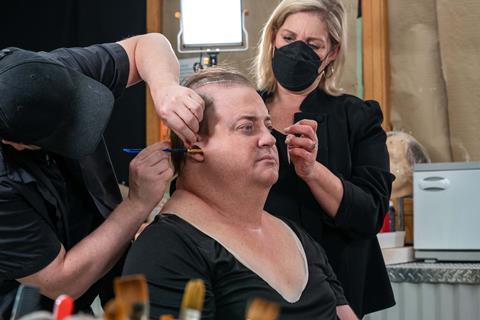 Adrien Morot faced a weighty challenge for Darren Aronofsky's latest film — making Brendan Fraser look as though he weighed close to 600 pounds (43 stone) as online tutor Charlie, who is trying to reconnect with his daughter (Sadie Sink). The prosthetic make-up designer — who is Oscar-nominated alongside make-up department head Judy Chin and hair department head Annemarie Bradley-Sherron for his work — says it was "terrifying".
"Charlie was going to fill the screen," explains Morot. "On top of that, it became obvious that unlike every time in movie history these kinds of make-ups have been used before — in comedies or sci-fi movies — this was not only a heavy drama, Charlie was a character we needed to have empathy for. So the challenge was unlike anything I had faced before."
One of the trickiest scenes depicted him taking a shower. Not only did Morot have to create a natural-looking back for the character, but the suit had to perform under running water. Fat suits, he says, are usually made out of lightweight foam latex, "but it doesn't quite move like skin. Also, it's like a make-up sponge. So if you put that under water, especially at Charlie's size, it's just going to soak it up."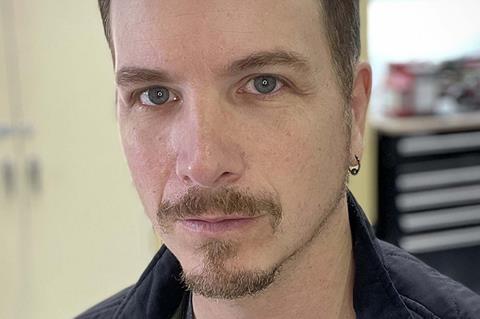 For that reason, they opted to use silicone for the suit. "Silicone has advantages in that it looks more like skin than foam does, it's waterproof and it moves well because you can soften it until it has a [consistency] that's close to actual skin. On the downside, it's relatively fragile and incredibly heavy. The weight of silicone is comparable to oil. So fill up a gallon of oil and see how heavy that is. And then imagine that in each one of Charlie's arms is about two gallons of that."
The suit weighed about 200 pounds (14 stone) and was fitted with a cooling system. "We put a leotard on him in which we had sewn a network of vinyl tubes — it looks like coils behind a fridge. Those tubes are hooked up to a pump that pumps ice‑cold water through it."
But Morot says despite the challenges, Fraser chose the heavier outfit even in scenes when he could have worn foam. "He found the character using body prosthetics, which brought him closer to what the weight would be in reality."